---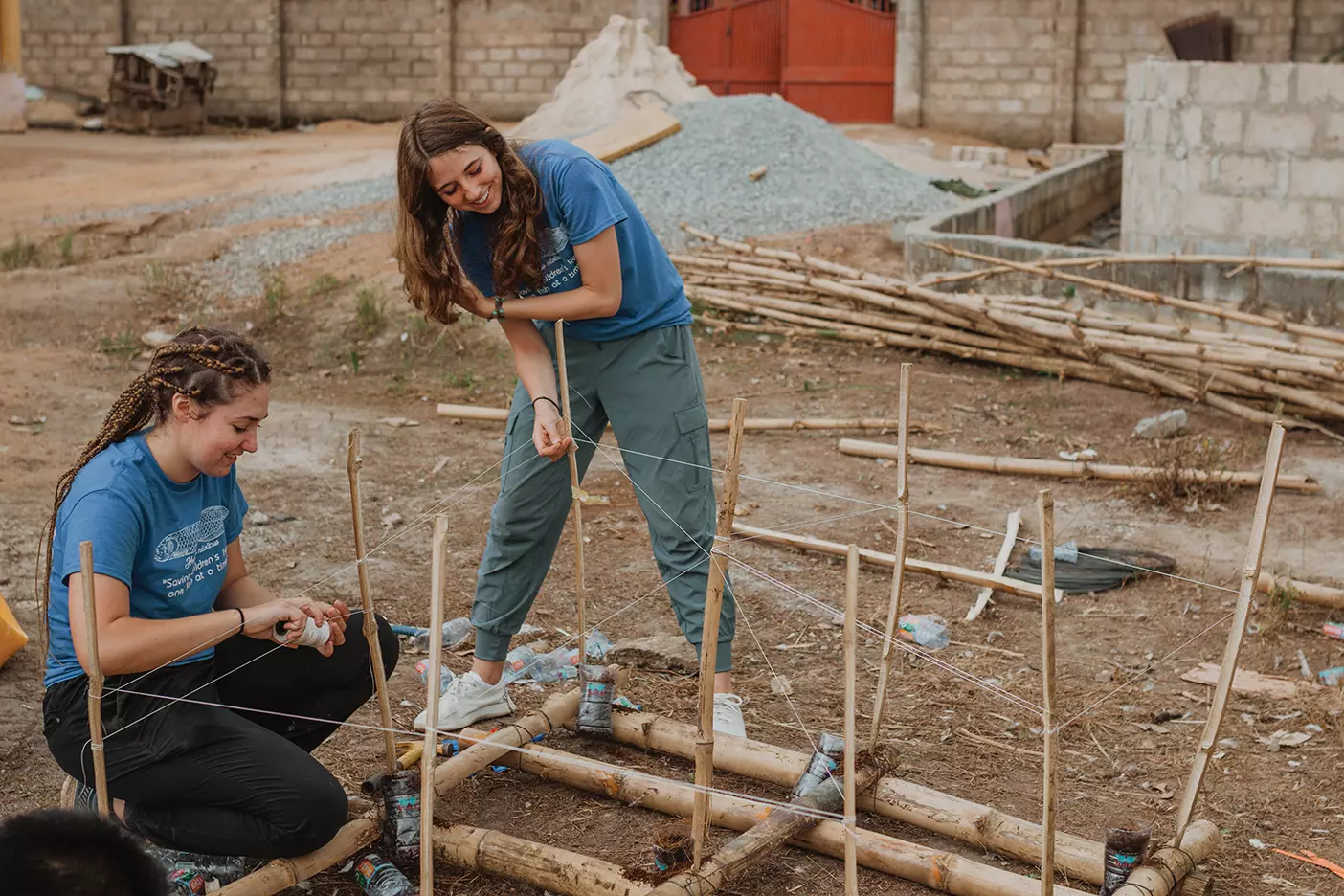 After a grueling four-hour final this past April, environmental-science student Maquelle Tumbleson Drummond ('22) convinced herself to take a walk outside. What happened next, she doesn't remember—the details were pieced together from a police report.
An intoxicated driver, speeding down a hill near Provo's Rock Canyon Park, hit Drummond. She was carried 130 feet then toppled over the hood of the car and onto the street. A week and a half later Drummond woke up in the hospital with a broken knee, fractured shoulder, and cracked skull. She was diagnosed with a traumatic brain injury. "I looked like a zombie," she recalls. "It's an absolute miracle that I lived."
Almost as soon as she regained consciousness, Drummond started talking about Ghana. She had plans to travel there in August to carry out the final stages of a mentored research project she'd put her heart into since 2020. The plan was to build a hydroponic raft that would grow nutrient-dense food for children at Nurturing Nations, a school and safe house near Accra.
Drummond has been researching the potential for hydroponics—growing plants in water, without soil—in developing nations thanks to two projects funded by Life Sciences College Undergraduate Research Awards (CURA). In one she explored growing epazote, a medicinal herb that treats intestinal parasites like hookworm, in indoor urban gardens. For the other she helped design the hydroponics raft—and the chance to put it together in Ghana helped motivate her recovery.
"To have [the opportunity] be lost in a single moment would've been devastating," she says. With accommodations such as help with luggage and plenty of breaks, she was able to see her project come to life.
"The people were excited to bring this system into their school," Drummond says. "They cared and thought of it as something that was going to shape their future for the better."
The College of Life Sciences' donor-funded CURA program gives students like Drummond a chance to pursue research they care about. About 130 projects have been funded each year since 2019.
"Students are able to be involved in mentoring learning environments that go outside of the classroom," says associate dean Michael D. Barnes (BS '89, MS '90). "Those off-campus learning experiences are powerful."