---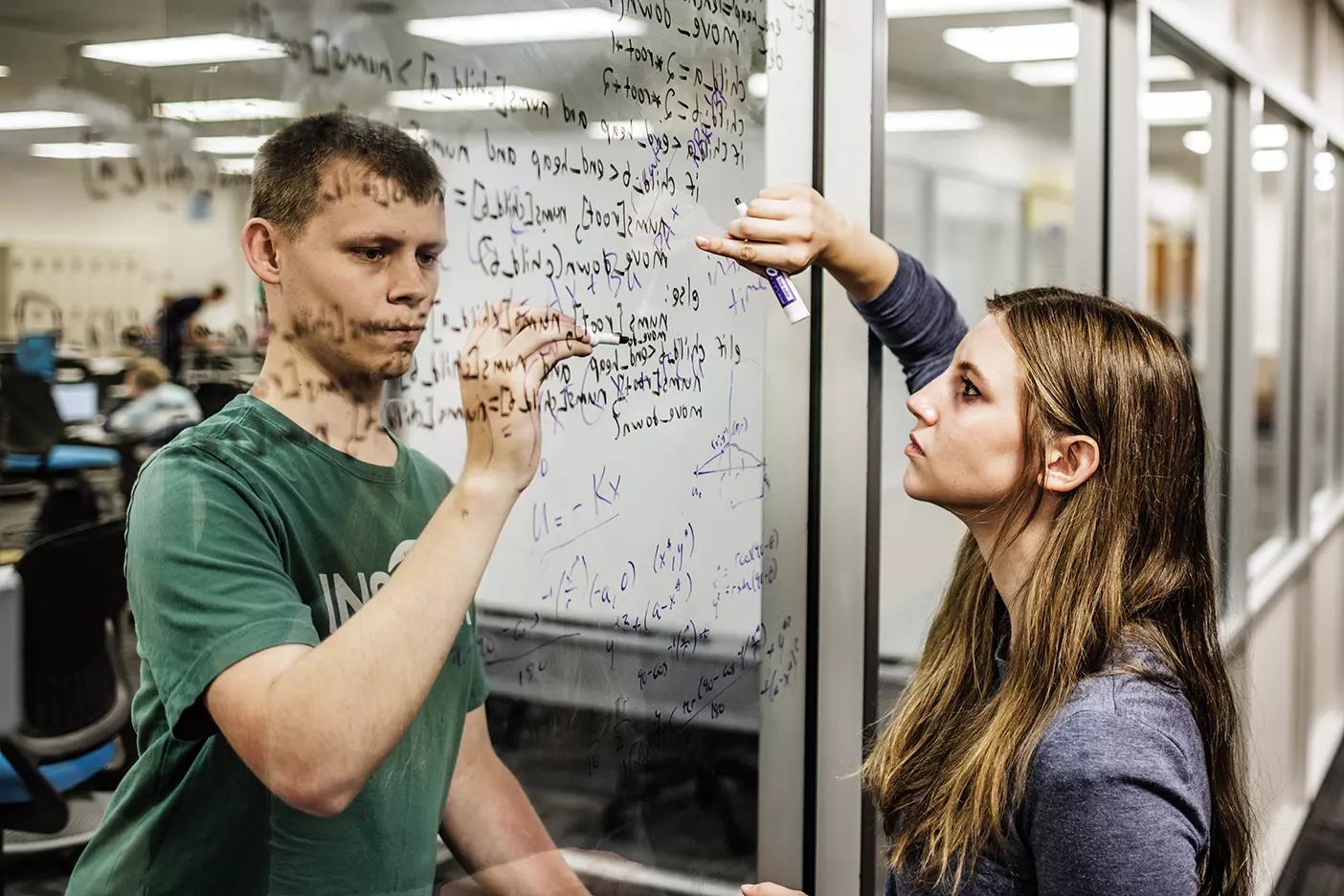 Whitney J. Anderson (BS '22) doesn't hold back on praise for her younger brother, Damian M. Anderson (BS '22): He's kind, moral, disciplined, and determined. His humor "could wreck anybody." He's brilliant at math, graduating in one of BYU's toughest majors in three years. "There's nobody quite like Damian," she says.
Diagnosed with autism at age 3, Damian was mostly nonverbal until age 6. "I didn't think he could go to college," says mom Jennelle Anderson. Academics didn't worry her. It was the "tricky parts," like meal planning, learning new names, even getting around campus—basics that others might take for granted. During Damian's first semester at BYU, while Whitney was on her mission, volunteers helped him find his way from class to class until he memorized his schedule.
Since toddlerhood Damian has had a knack for numbers and patterns. In seventh grade, he worked through an AP calculus book for fun. Jennelle recalls touring colleges with Damian, where he asked one question: "How many math classes can I take?"
"I like that math is precise and unambiguous," Damian says. "When you mathematically prove something, as long as you didn't make any mistakes, you know it's absolutely true and there's no way to argue against that."
Math speaks to Whitney too— "calculus is gorgeous," she says, even musical. She and Damian both found their place in the applied and computational math emphasis (ACME), an intense major that tackles real-world problems. Whitney, who double majored in Arabic, loved the challenge, and Damian was never bored.
As for the "tricky parts," where Damian had a need, Whitney lent a hand, helping him track assignments, compose emails, request accommodations, grocery shop, and navigate social life. They bonded over sushi and study sessions.
The support went both ways. The current beatboxer on Noteworthy, BYU's premiere all-female a cappella group, Whitney often missed class traveling for performances. Damian walked her through tough concepts and shared the work on team projects.
The brother and sister duo graduated together in April, and both returned to BYU this fall for graduate programs in math. Damian's research models the spread of wildfires.
Math professor Blake H. Barker (BS '07, MS '09) isn't surprised to see Damian flourish. "When he was given the opportunity and had support, he really came through and did his part and made it a success."