---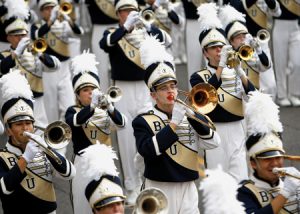 BYU invites alumni, students, and friends to celebrate Homecoming this fall, beginning with opening ceremonies Tuesday, Oct. 4, and culminating in a football game against San Jose State Saturday, Oct. 8.
The week will focus on the theme Hold High the Torch, which reflects the legacy of Gerrit de Jong Jr., this year's honored founder and the founding dean of the College of Fine Arts. During Homecoming, alumni are invited to rediscover their alma mater by attending reunions, Spectacular, the parade, and many other offerings.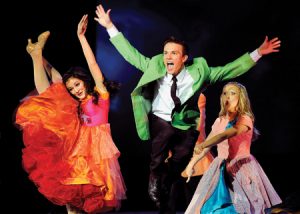 Tuesday, Oct. 4, the winner of the annual Brimhall Essay Contest will present the first-place essay at opening ceremonies. The day will end with a hike to light the Y.
BYUSA will sponsor several events throughout the week, including a student barbecue, noonday activities in Brigham Square, several dances, the Mr. BYU competition, and True Blue Football (in a field of blue foam). Each college will also honor one of its graduates, and the honorees will present lectures throughout campus Thursday, Oct. 6.
BYU Spectacular, with Broadway performer Brian Stokes Mitchell and various BYU performing groups, will be a highlight of the week, with shows Thursday and Friday, Oct. 6 and 7.
Homecoming will wrap up Saturday, Oct. 8, with the Cougar Run, Kids Race, parade, pancake breakfast, football game, and other festivities.
For a detailed calendar of Homecoming events, visit homecoming.byu.edu.