---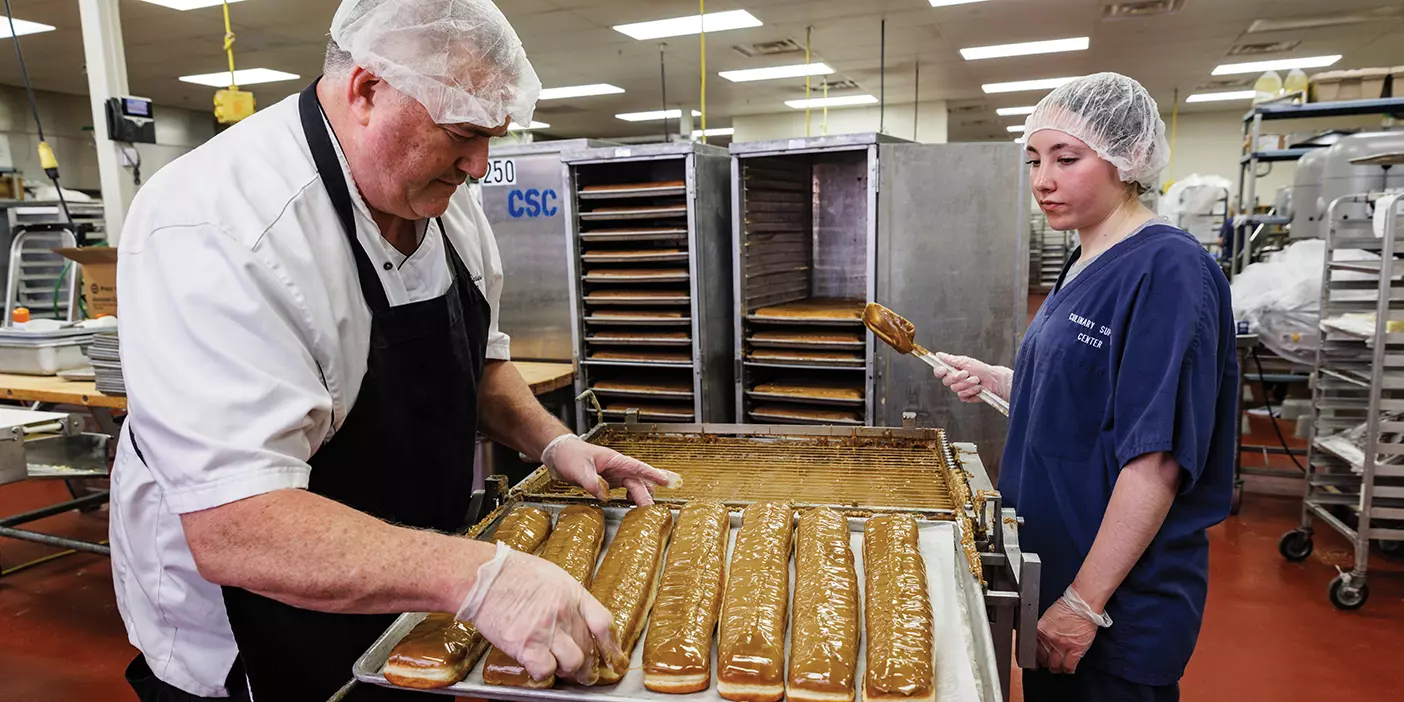 "They're just so big—it's not just a regular donut," says Tim R. Barlow, left, the chef de partie who oversees the creation of BYU's fan-favorite treat: the 15-inch Cougar Tail.
Before football games, a 15-person crew including students like Callie Rowley ('25), right, puts in long hours, usually starting before the sun rises. The bakers knead 4,500 pounds of dough in massive mixers, fry up two miles worth of pastries, and ice their way through 70 buckets of maple topping. It smells like donut heaven.
At each 2021 home football game, BYU sold an average of 8,500 Cougar Tails, which have twice been named ESPN's Concessions Food of the Year.
Read about the history of Cougar Tails and other campus treats here.