BYU Speeches goes trilingual with Japanese and Spanish translations.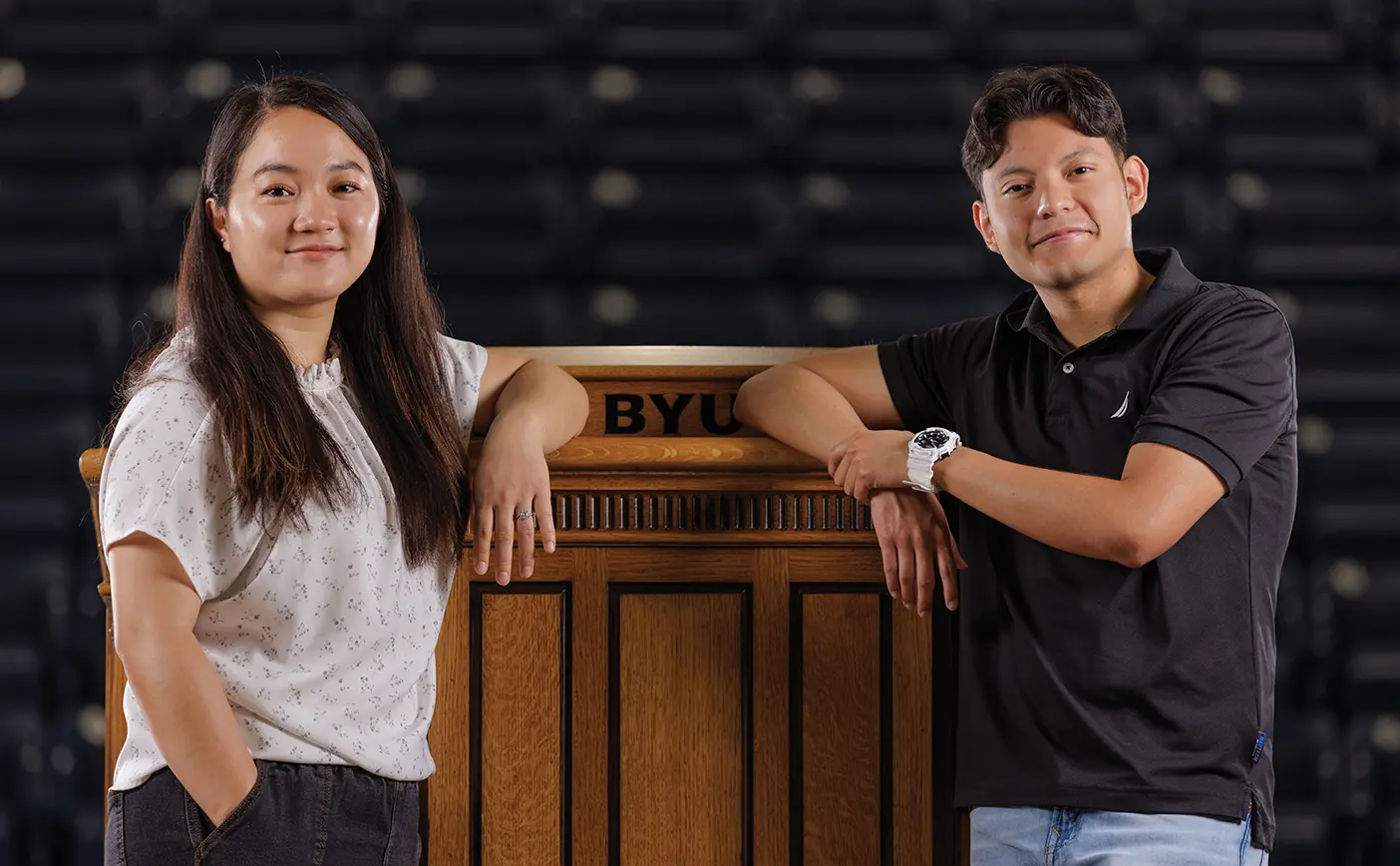 BYUスピーチを日本語で読んで、聞きましょう! ¡Escucha los discursos de BYU en español!
In February BYU Speeches published several devotionals online in Japanese and Spanish, the two pilot languages for a new Speeches translation project.
Translations in Portuguese and French will land in August. Additional languages may eventually follow, says BYU Brand & Creative senior manager of digital media Charles D. Cranney (BA '81), who heads the project.
Student translators, both language students and native speakers, develop skills in their field and use cutting-edge technology to deliver the devotionals to Spanish- and Japanese-speaking audiences.
"First we use an online tool to do a machine translation of the speech," says Paco I. Estrada ('23), one of the Spanish translators. Using a database of common Church phrases and scriptures, he and fellow translator Kika R. Londoño ('23) then clean up the algorithm's work.
In addition to ensuring accuracy, "we really focus on our audience," says Elisa Toma ('23), who grew up in Tokyo and previously worked as an interpreter at the MTC. When selecting devotionals to translate, she and Josh E. Eyre ('23), another Japanese translator, strive to find "talks that fit into [Japanese] culture."
For Eyre an audience focus means conveying a message, not mere words. "How does an English speaker hear this? And how do I write so that a Japanese speaker would feel the same?"
Personal taste plays another role in translation choice. "There are several talks that make me think 'Wow! This is amazing,'" Toma says. "I just want to spread it to Japanese people."
After the translators at BYU have done their part, they send the text to volunteer native speakers, like Veronica I. Zayas (BS '22), for review. Zayas and others ensure that the translations read naturally, providing suggestions for phrasing and colloquialisms.
Zayas recognizes what breaching the language barrier will mean for other Spanish speakers. "There are a lot of people that would benefit from these messages, but their English isn't where they can understand it entirely," Zayas says. "You get to really understand Heavenly Father's message when it's been translated into your native language."