---
When NCAA rules changed in 2021 to let athletes monetize their personal brands, the college sports world buzzed about name, image, and likeness (NIL) deals. And some athletes—like BYU basketball guard Shaylee Gonzales ('22), who already had tens of thousands of followers hooked on her upbeat social-media content—were ready to benefit immediately from their influencer status. Gonzales signed a deal with Mountain America Credit Union, started creating sponsored YouTube videos, and even released branded merchandise. "As a Division I athlete you have the power to inspire and to be a role model for younger kids, and other students and student athletes as well," Gonzales told Opendorse. "It has given me an opportunity to have a voice on social media."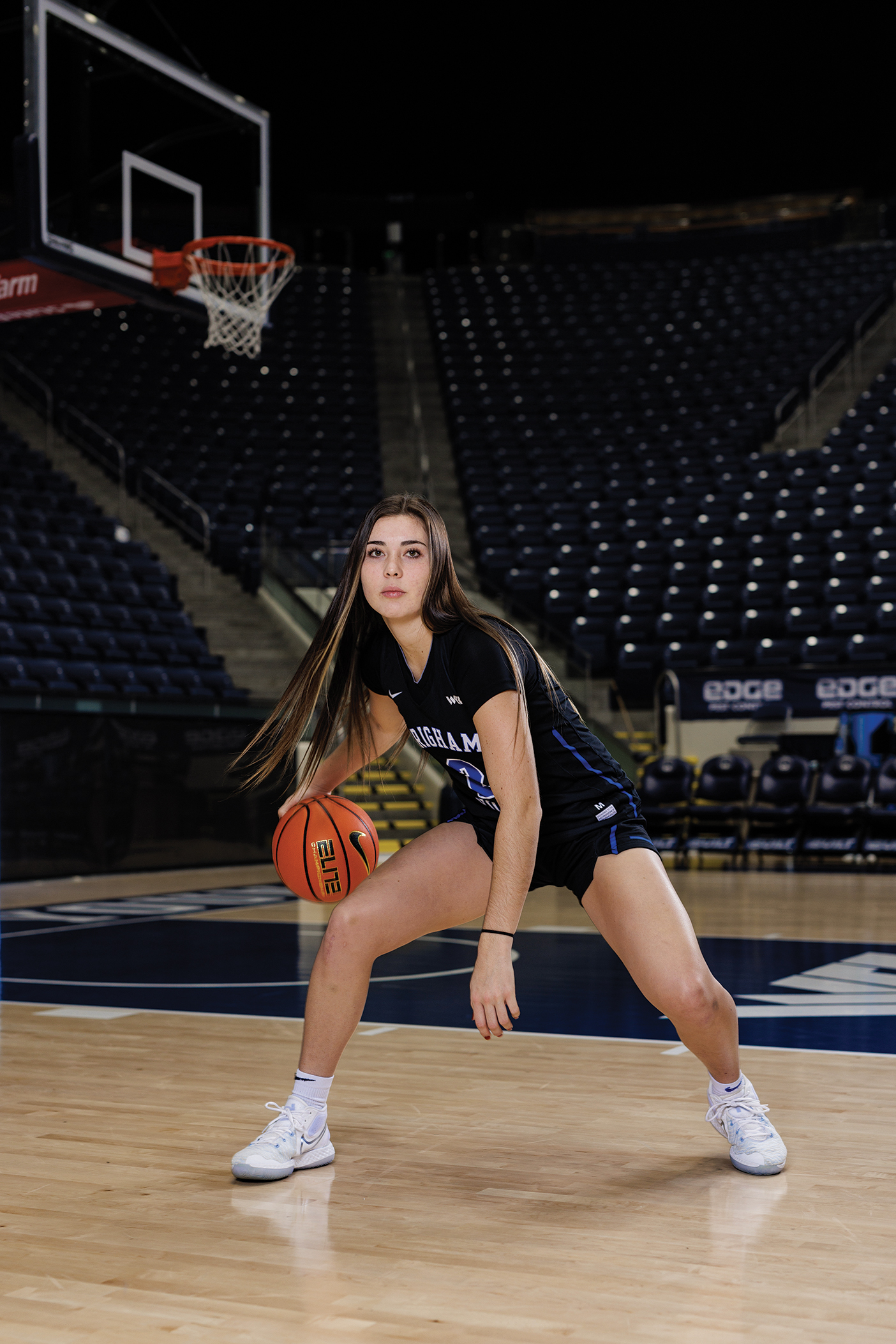 9 Months. The time Gonzales spent off the court recovering from an ACL injury in 2019. She documented her recovery on social media, promising "a major comeback"— which she delivered on in the 2020–21 season, when she led her team (and ranked second in the WCC) in scoring, averaging 17.8 points per game.
419,500. The number of Gonzales's social-media followers, including 130,000 YouTube subscribers, 210,800 TikTok followers, and 78,700 Instagram followers.
613. The total number of BYU student athletes. The "vast majority" have signed at least one NIL deal, says Jonathan D. McBride ('05), BYU's associate athletic director for communications and media strategy.