---
Pole vaulter R. Zachary McWhorter ('22) quite literally bends over backwards to break records.
In his last season at BYU, McWhorter has surpassed the indoor school record—which he set himself last March—twice. His record vaulting height of 5.85m, set at the Invitational Columbia Challenge in New York City in February, is the fifth best collegiate mark ever. But McWhorter, a two-time NCAA championship runner-up, is not ready to stop. His father and pole-vaulting coach Richard D. McWhorter (BS '94) says, "[Zach] doesn't get complacent….He knows there's more in the future."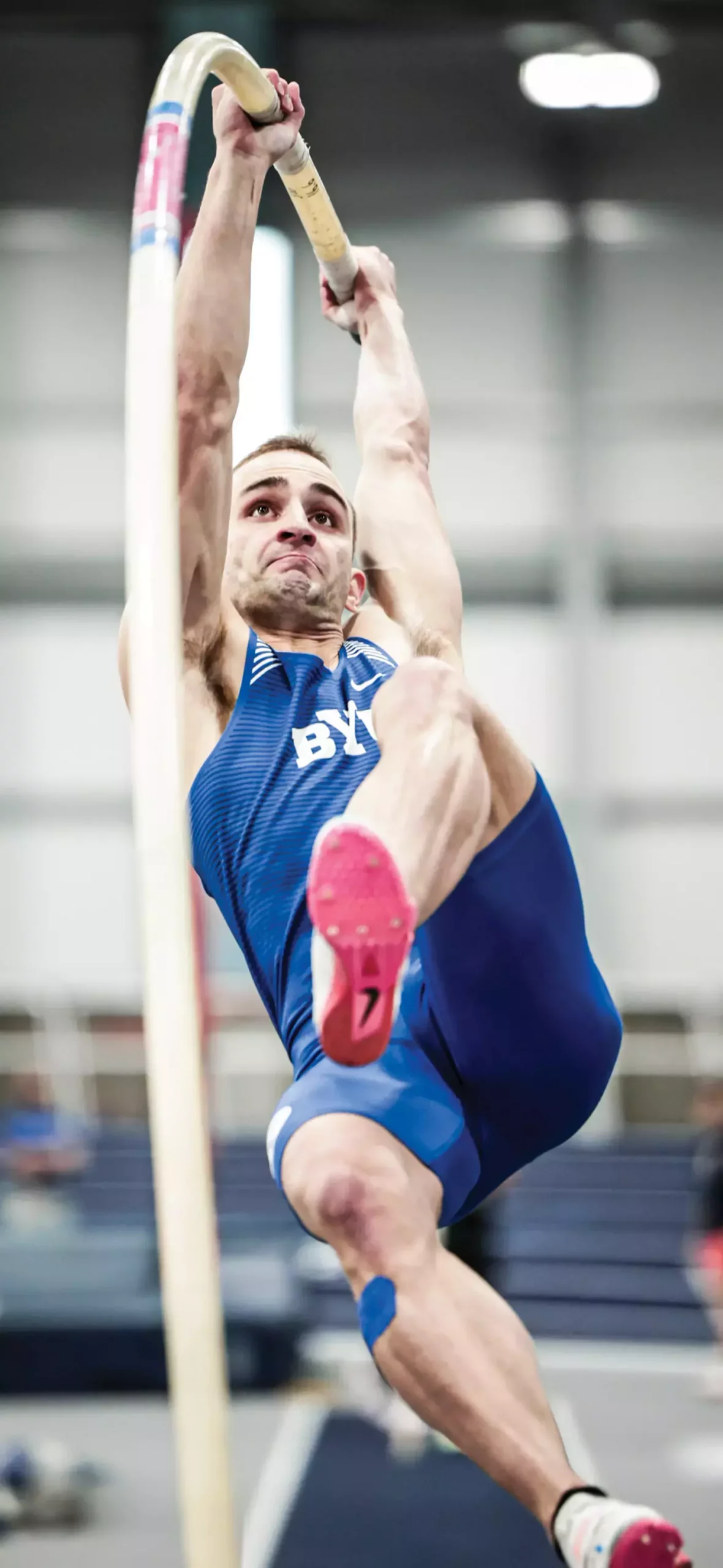 Richard, a former BYU pole vaulter himself, purchased pole vaulting equipment when Zach was young. "Getting into [the sport] was inevitable," notes Zach. "Are you going to try pole vaulting if you have pits in your front yard and a person who knows how to coach it?"—his answer was definitely yes.
"He's truly a student of the vault," says Richard. Zach spends hours studying other vaulters' techniques. And as a self-proclaimed adrenaline junkie, he says he's willing to try anything.
Though it's not an official record category, "[Zach] does have the best jump in the world for a left-handed vaulter," Richard says. And Zach is ready to jump for even higher goals: "I would love to…make the Olympic team or a US world team, and we'll go from there."