---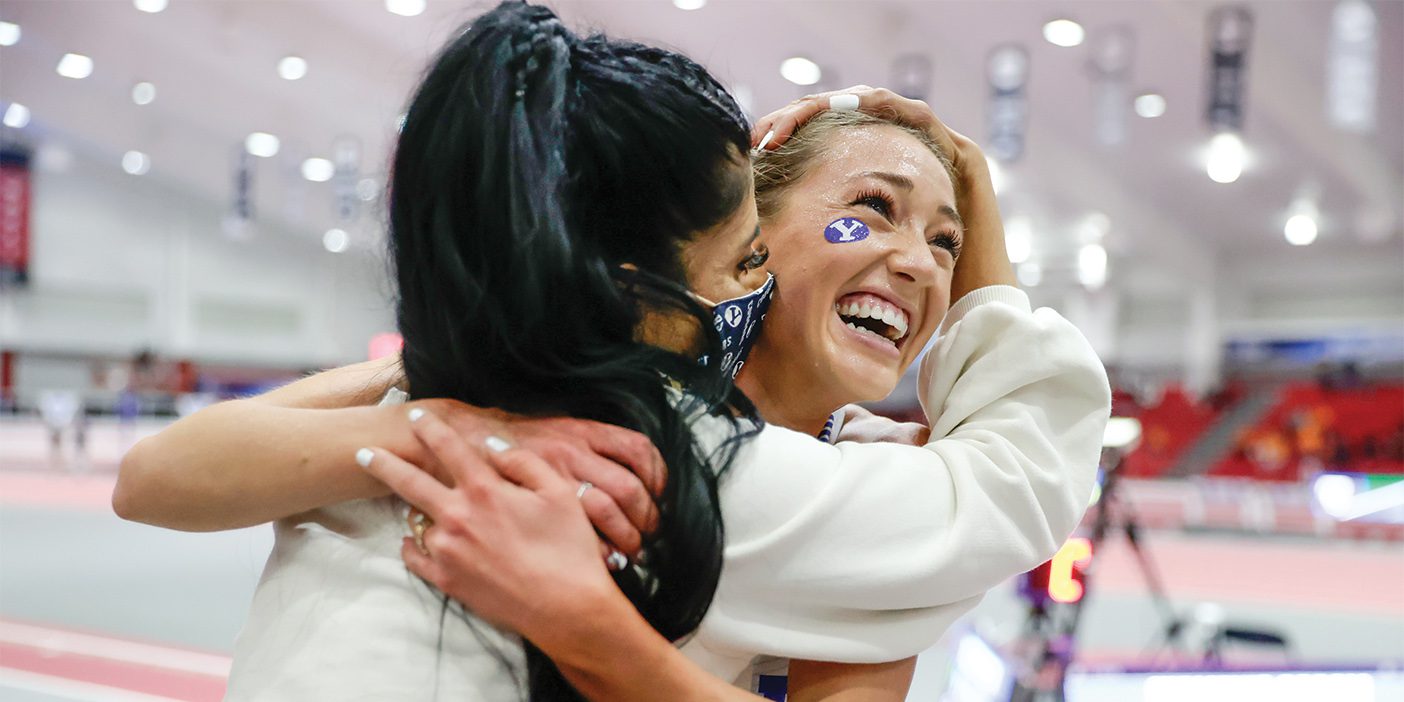 In two nights BYU runners claimed two NCAA indoor track national wins: the women's distance medley relay (DMR) and the women's 3000m, won by senior Courtney Wayment ('21). Both titles are firsts for BYU.
Clocking in at 10:52.96, the DMR squad broke BYU's record and set the sixth-fastest race time in NCAA history. Olivia Hoj Simister (BS '20) opened the relay, with teammates Alena M. Ellsworth ('21) and Lauren M. Ellsworth-Barnes ('21) holding down the middle legs and Wayment bringing home the win by more than four seconds.
"The confidence displayed, the trust in each other, and the dominating fashion [in which] they won is a testament to the years of hard work, faith, and dedication," says Coach Diljeet Taylor.
The second night, after her stellar DMR finish, Wayment dug deep and earned a second national title—this time in the 3000m race. Wayment pulled into the lead with 400 meters remaining and won with a time of 9:01.47.
"We go to nationals knowing that we've done everything to be prepared," Wayment told BYU Sports Nation. "By the time you get to the [starting] line, you're just determined."
The women's indoor track team placed seventh.
Winning Stride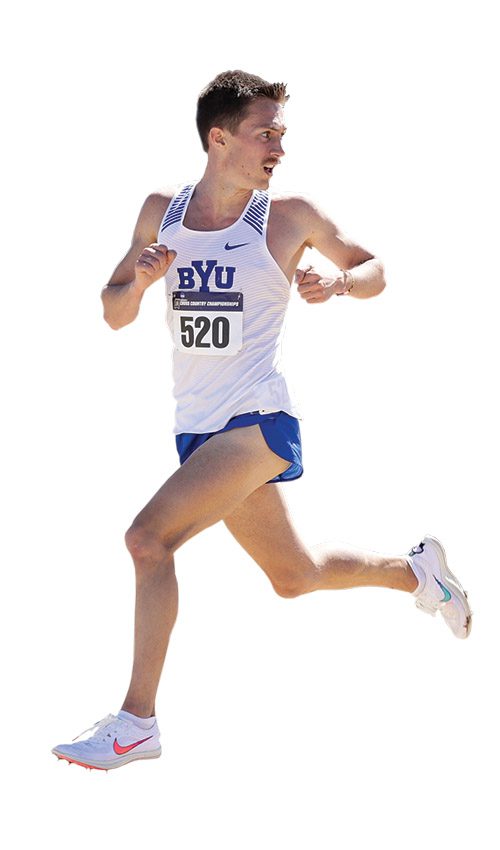 In the final meters of the 10K NCAA cross country championship in Stillwater, Oklahoma, Conner B. Mantz ('22) couldn't help but look back. ¶ "I didn't see anybody for 50 to 70 yards," he told BYU Sports Nation. Pushing up a final hill, Mantz clinched the individual championship with a time of 29:26.1.
"Conner's performance was otherworldly," says Coach Edward D. Eyestone (BS '85, MS '90). "He crushed them at the end, and it was one of the gutsiest individual performances I've seen on the cross country turf."