Hungry for more family time? Look no further than dinner, say BYU researchers.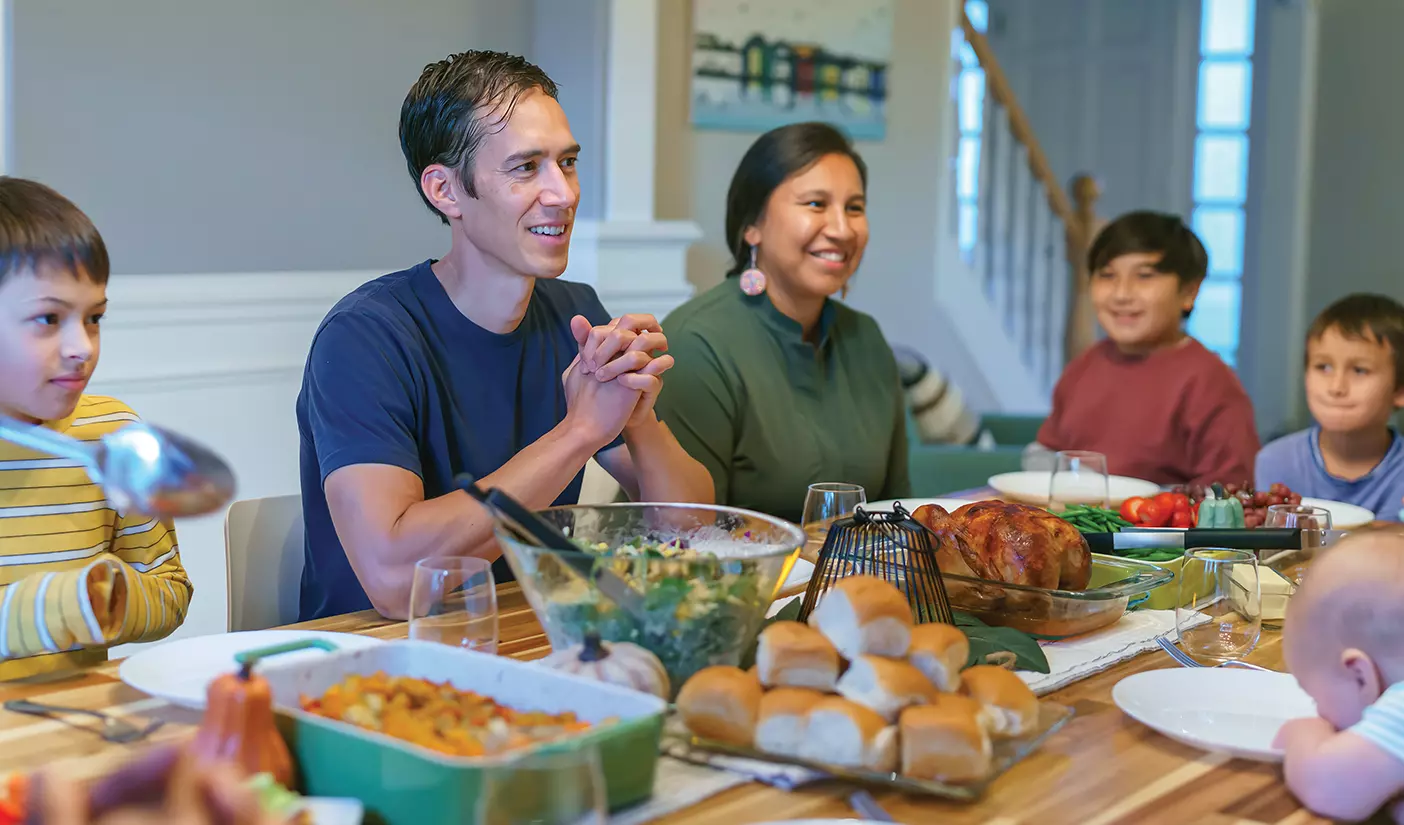 Eating dinner as a family is linked with better health, stronger relationships, and, for teens, higher grades and fewer risky choices. Research from family-life professor Jocelyn Smith Wikle (BA '02) and economics professor Joseph P. Price (BA '03) shows that the timing of dinner is also important: families eating earlier in the evening spend 27 percent more time reading together, 18 percent more time playing together, and 11 percent more quality time together.
Wikle, whose research focuses on parental investments in children, says attention from parents is a key factor in teen and child development. After the business of school, work, karate, ballet, and food preparation, dinner can be a great "reset moment" for families to transition to that essential parent-child time. "Dinner can mark the start of family time, when our activities and focus shift towards each other," says Wikle.
Wikle acknowledges that different families face different barriers keeping them from the dinner table. Even so, families in her study—regardless of their income, education, marital status of parents, race, or ethnicity—benefited from moving up their dinner routine. Wikle suggests families try eating 15 minutes sooner, whether that means starting at 5 or 7:30.
"Moving dinner just a little bit earlier," says Wikle, "is going to be beneficial because it often carves out more time to be together."