---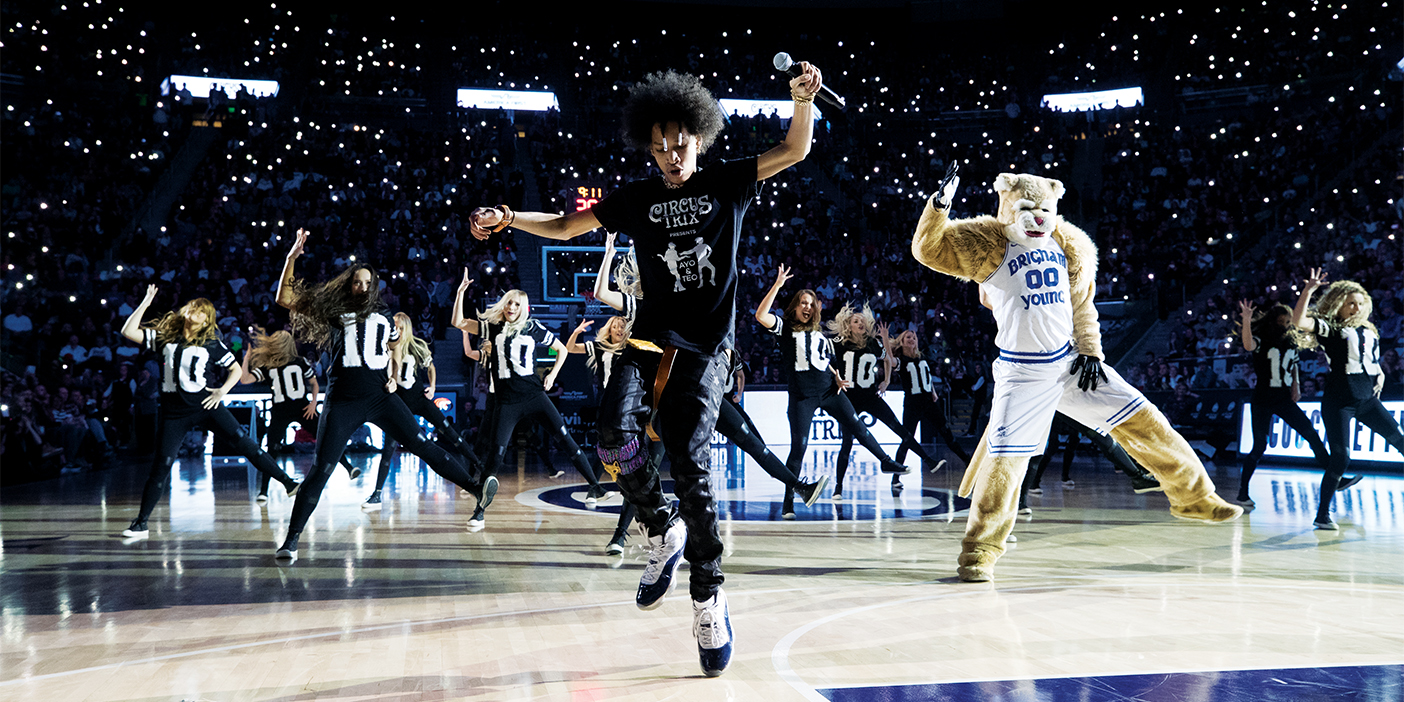 "I just want a Rollie Rollie Rollie with a dab of ranch." According to musicians Ayo and Teo Bowles, that's no salad dressing but the splash of diamonds on a Rolex. And they love the high-end watches for a reason: "I just want some ice on my wrist so I look better when I dance."
At an October football game, the Cougarettes and Cosmo rolled out some high-energy choreography, styled to the beats of the brothers' breakout hit, "Rolex." The routine—created by dance captains Shaye Smith Edwards ('18), Nicole L. Thorley ('19), and Emry K. Wride ('20)—grabbed millions of views on social media and launched a flurry of copycat dance videos.
When "Rolex" music sales began to rise, Ayo and Teo's record label reached out to collaborate. It took a few months to bring the bling together, but in January, the Rolex-obsessed duo, Cosmo, and the Cougarettes, along with smartphone-wielding fans, lit up the Marriott Center with their halftime show.
In kind, the men's basketball team lit up the scoreboard, beating Pacific, 80–65.