---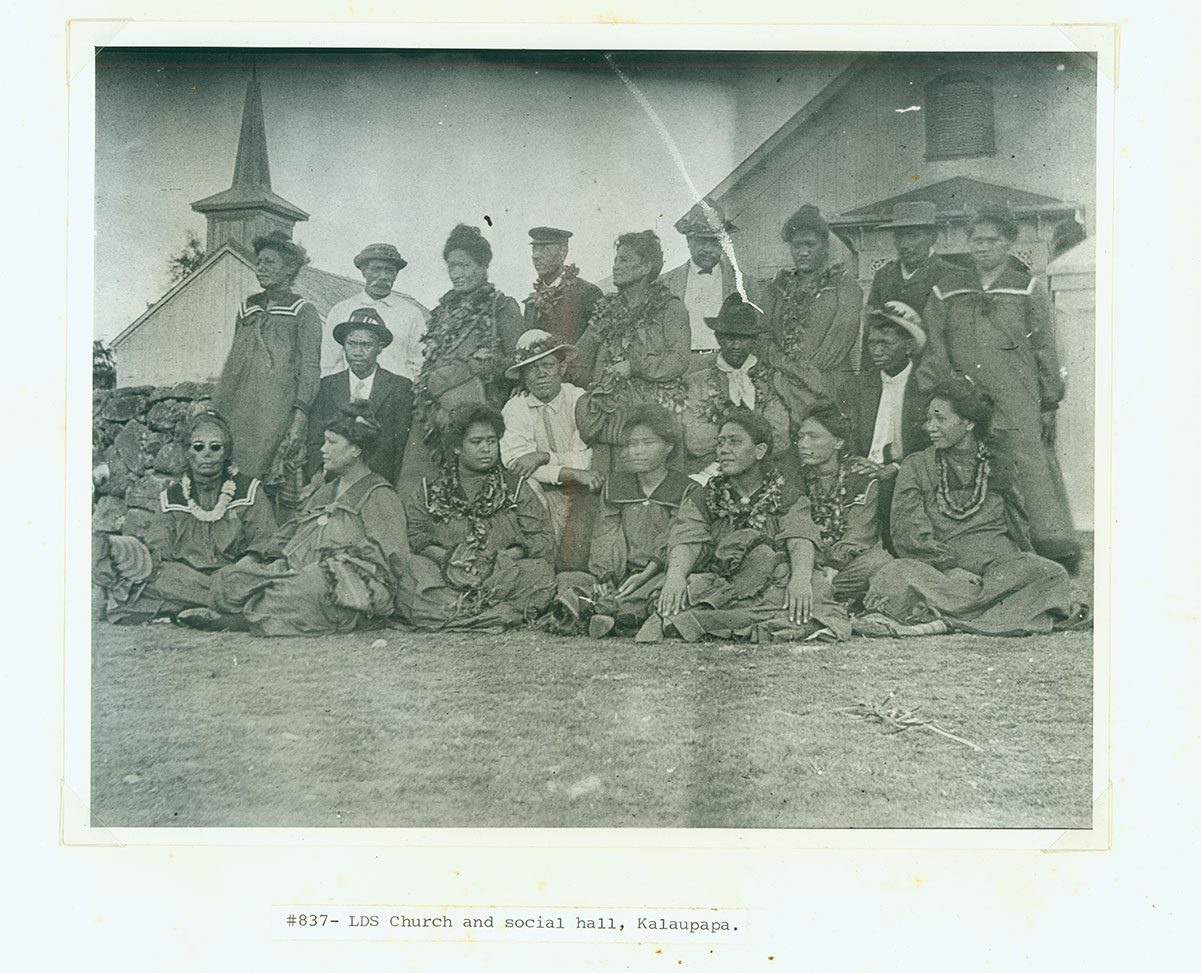 Staring down a steep Hawaiian cliff face in December 2003, BYU professor of Church history and doctrine Fred E. Woods (BS '81, MA '85) clung tightly to his mule, which he hoped would carry him safely from the towering "topside Molokai" to the forlorn peninsula below known as Kalaupapa, meaning flat leaf. "When you go there," says Woods, "there is a flattening effect, so to speak—a humility. It's a great place to understand how God crosses boundaries."
The small settlement, which he paints as "a living ghost town," houses those exiled because of leprosy (now known as Hansen's disease). More than 8,000 patients have been sent to Kalaupapa since its establishment in 1866. The community's rich interfaith history is the focus of Woods's recently published book Kalaupapa: The Mormon Experience in an Exiled Community. For another book, Reflections of Kalaupapa, Woods interviewed and gathered reflections from nearly 60 residents of the community.
At first the residents felt the peninsula was a hellish prison—it is, after all, surrounded by water on three sides and a sheer cliff face on the other. But later, many began to feel it was heaven, a consecrated land, a loving community of individuals united in their suffering.
Since the 1800s the disease has "eradicated barriers between ethnicity and religiosity," says Woods, citing the examples of the "great, faithful" leaders of the past: LDS branch president Jonathan H. Napela and Catholic priest Father Damien, who became dear friends and who collaborated to help the community. Both came to Kalaupapa to serve and sacrificed their health to the ravages of Hansen's disease.
During the mid-19th century, Napela led missionary work in Hawaii—teaching George Q. Cannon and others to speak Hawaiian. But when his wife, Kiti, contracted Hansen's disease, he pled with the Hawaiian government to let him live with her at Kalaupapa. Napela served as the island's Latter-day Saint branch president for almost a decade before succumbing to Hansen's disease himself.
Catholic priest Father Damien also sacrificed much to strengthen faith and improve miserable living conditions in Kalaupapa. Before he died of Hansen's, Damien remarked, "Suppose the disease does destroy my body. God will give me a new one on resurrection day."
Kalaupapa residents, now numbering less than a dozen, have continued this legacy of interfaith acceptance and charity, serving one another even in their own afflictions. For example, in the mid-1960s the Catholic and Protestant villagers contributed more hours to build the last LDS chapel than the Mormons did, which Woods calls "one of the most touching stories" from Kalaupapa. "The patients—some of them with damaged fingers because of the effects of Hansen's disease . . . —wired their wrists to wheelbarrows so they could help," he says.
Reflecting on his journey, Woods says, "Nobody ever went to Kalaupapa without it being a life-changing experience."
Learn more about Woods' experiences in the devotional below, which he gave at Brigham Young University in 2008.