---
They live a Hannah Montana life. At home in Provo these five 23-year-old returned missionaries are just a bunch of newlyweds and college students living in tiny apartments and making low-budget videos for their Facebook page.
But when these friends are in the Philippines, they are boy band-esque celebrities. Young girls chase their van, kissing the windows. Hotel owners hug them. "Police officers would stop traffic to take selfies with us in the middle of the road," says Sumner S. Mahaffey ('19).
They are the Hey Joe Show, after the nickname Filipinos frequently give Americans. They crack jokes, wear ridiculous outfits, dance crazily, pull pranks, and even make music videos. And they've garnered over 800,000 Facebook followers and some 50 million video views doing it.
But you probably wouldn't understand much of it. All Hey Joe sketches are done in the Filipino language of Cebuano, or Bisaya, and they don't provide any subtitles. Says Hey Joe member Davis D. Blount (BA '16), "It's kind of a badge of solidarity with Bisaya speakers"—the people they served on their missions.
Bisaya speakers are often looked down upon, Blount explains—they have to learn Tagalog or English, the national languages, to be culturally relevant. "Now we are challenging Tagalog speakers to learn Bisaya for the same reason."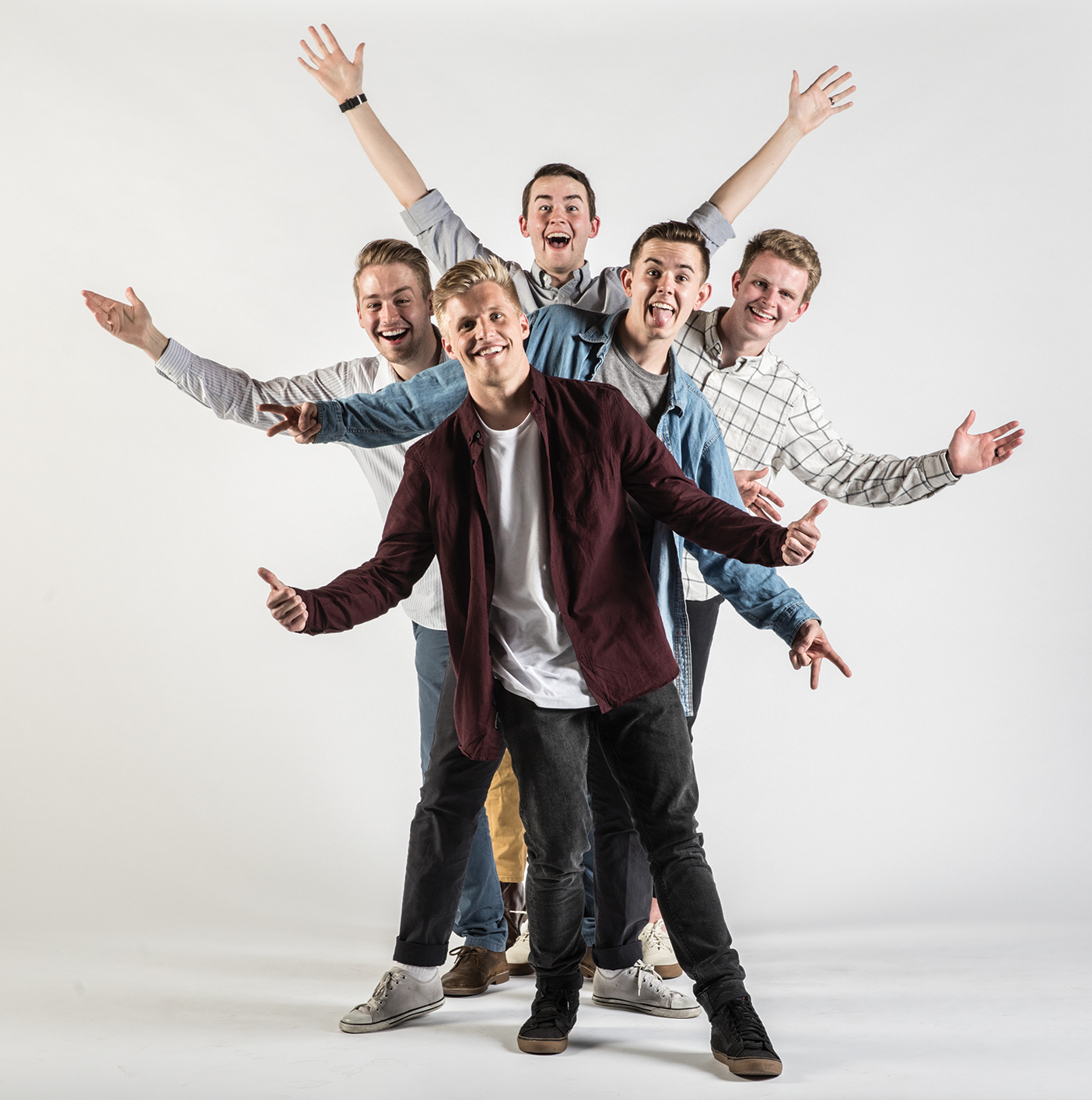 One would need to learn Bisaya, for instance, to sing along with Hey Joe's most recent song, "My Morena Girl," which was the first Bisaya music video to be featured on the Filipino MTV—MYX—and reached no. 3 on the Filipino national chart.
The idea for Hey Joe came to the five—Blount, Mahaffey, Jacob T. Mingus (BS '17), Tylan J. Glines ('16), and Connor Peck (BS '17)—while they served in the Philippines Cebu Mission. They noticed the lack of family-friendly content in Bisaya, and upon returning home, they recorded their first video and posted it in October 2014.
It went viral. Fast. Within days, Filipino news and media stations were calling for interviews.
After the success of their first few videos, the group took a leap of faith: they booked their first tour mid-semester in winter 2015. On the way to their first show the next summer, they agreed that an audience of 50 or so would count as a success. But when they entered, they were met with deafening screams. "We had been seeing thousands of likes and comments, but in that moment we realized that each of those represented real people," says Glines. And the crowds got bigger at every stop.
But fame's not the focus. "Our ultimate goal throughout all of this has been to reach people and keep them laughing," says Blount.
The Hey Joe crew toured again last summer. During one show a young girl came on stage, sobbing, and hugged Peck. She had been suicidal until she came across the Hey Joe Show. She told them, "You're the reason that I'm still alive." Peck says that "even though these videos seem trivial or silly, they actually reach real people."
Says Mingus, "We have been able to bring joy and happiness to the people that we love so much."
Follow Hey Joe at more.byu.edu/HeyJoe. And check out the music video for Hey Joe's chart-topping "My Morena Girl" below.