---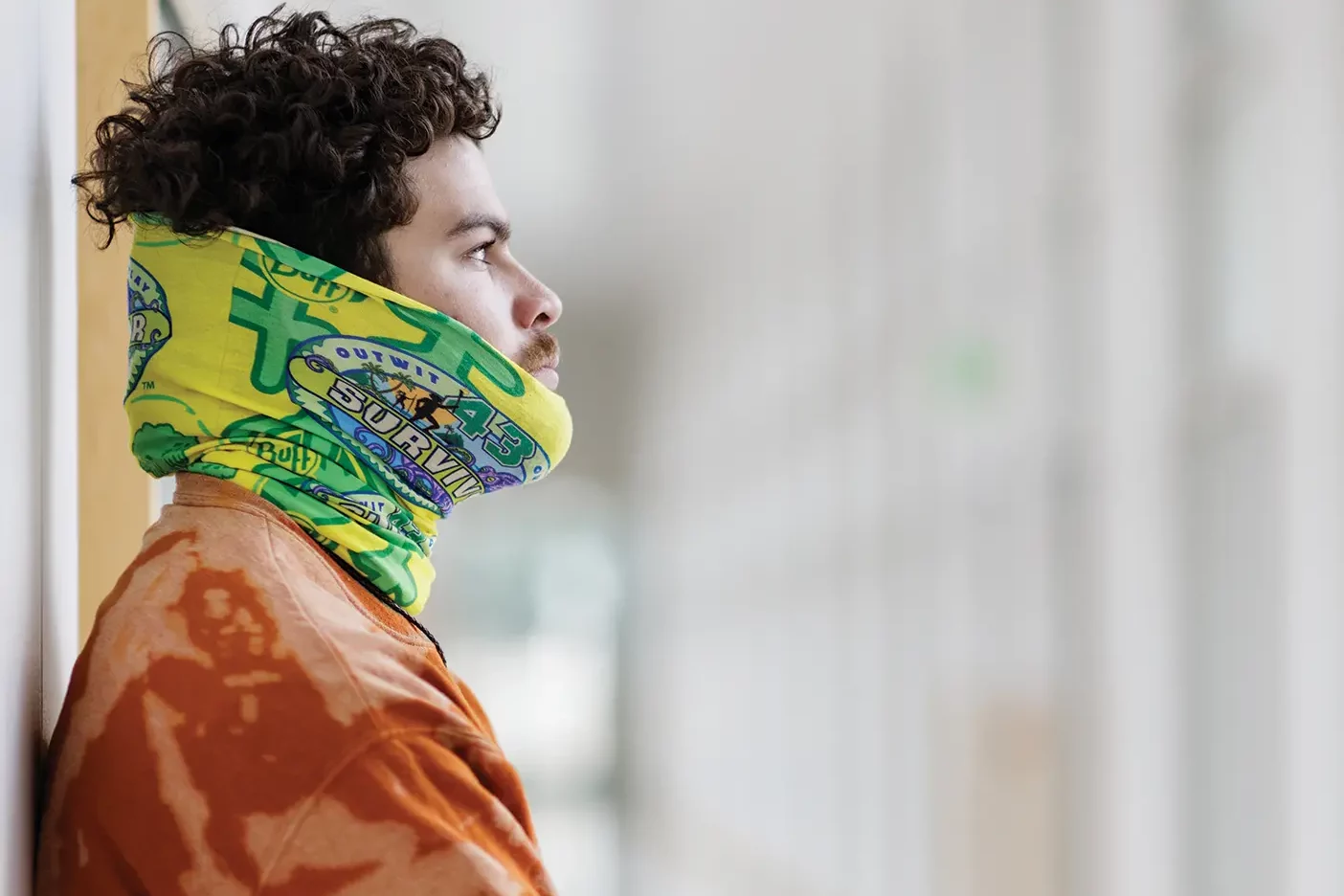 "If you're not crazy, you're not doing something right."
Sami D. Layadi ('25) knows something about moon shots and wild aspirations. At 19 this BYU sophomore from Las Vegas, Nevada, starred as the youngest-ever cast member in CBS's long-running reality series Survivor—a show that's three years older than he is.
After discovering Survivor during the pandemic lockdown, Layadi submitted an audition video. Soon he was prepping for a 26-day marathon of fire-starting, shelter-building, obstacle courses, and interpersonal intrigue.
"[Off-screen] there's a lot of downtime in which you're not eating, you're not sleeping," Layadi says. "That stuff starts to mess with your brain." Undeterred, Layadi garnered calculated alliances with various cast members and, in true Survivor fashion, shifted these allegiances in critical moments.
"We were big Sami fans [from] the beginning," says viewer Charlotte Rolfs ('24), a lifelong Survivor aficionado. She was rooting for Layadi "not just because he was from BYU" but because he was "very socially adept [and] good at making people feel comfortable."
Although Layadi's social savvy didn't secure him the Sole Survivor title, he was numbered among the final 10 cast members and sat on the jury—the player cohort that votes to declare the winner. "Survivor gave me some good perspective," Layadi says.
His resolution to compete—and its realization—spurs him to set new "crazy" goals. Now, that means a communications degree to help him become an ESPN commentator.
"Everything else I want to do, I'm going to do. That's the way I look at things."