---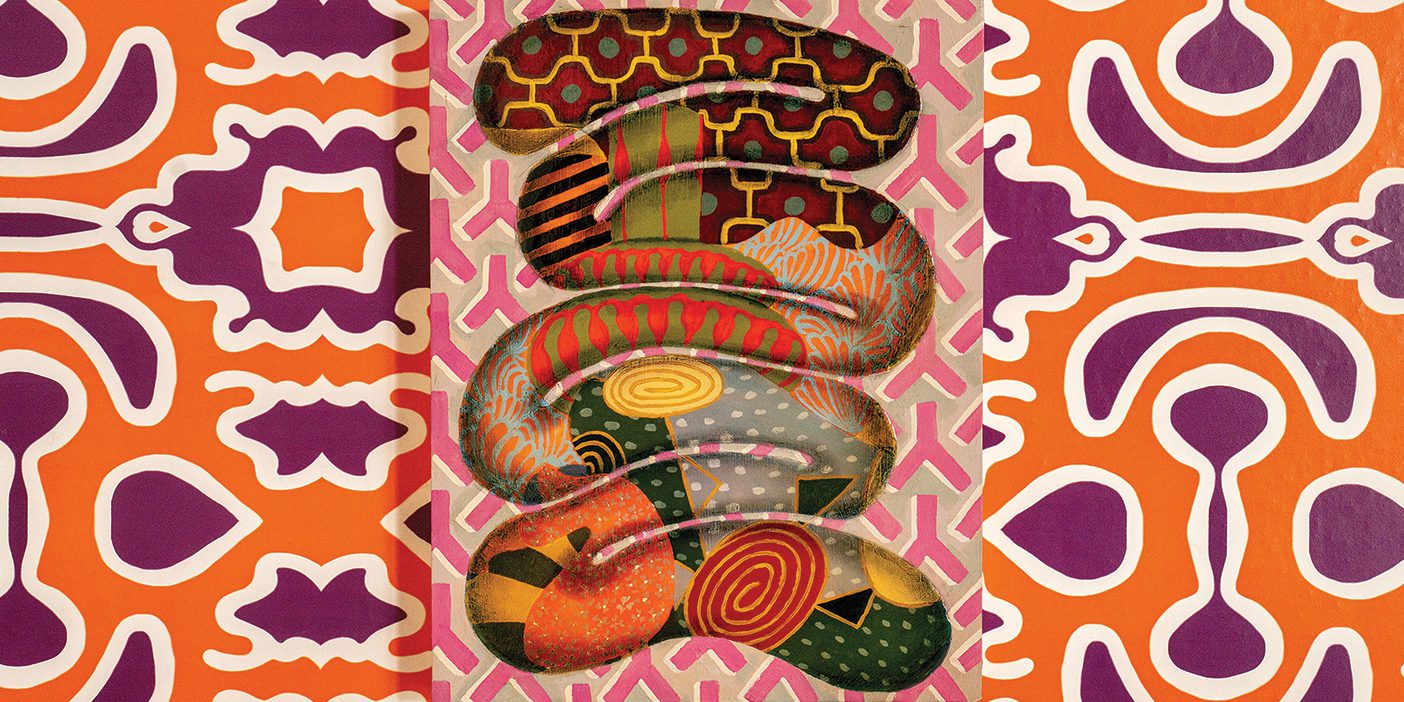 A solo exhibition in a reputable museum is something that few artists ever achieve, usually only after years of work. But for BYU art student Rachel A. Henriksen ('20), the opportunity found her. The offer came from Jared Steffensen, director of the Utah Museum of Contemporary Art (UMOCA), after he saw one of her drawings in the Bountiful Davis Art Show. "It was a huge honor," says Henriksen. "That doesn't happen; you usually have to apply. I was on cloud nine." Henriksen's show Knew/New recently closed after several months on display in the UMOCA.
Henriksen filled her multimedia art show with eye-catching pieces in countless shapes, patterns, and colors. It's difficult to know where to look first—the orange-and-purple patterned sculpture in the corner? The worm-like pattern making its way from one painting to another? "The best art that I've studied is done well technically but is still conceptually interesting," Henriksen explains. She experimented with that balance in her show. One example: her paintings flow out of their frames and onto the wall.
The show's name, Knew/New, was inspired by Henriksen's shift in understanding of the world around her. "I'm thinking about things that I knew or thought I knew," she says. "I'm trying to find a new perspective and a new viewpoint on things while building onto the knowledge and experience I have already gained."
Henriksen, who will be graduating with a studio art BFA in April, says the experience has given her confidence, in spite of her initial nerves going into the opening. "It can be hard for aspiring artists to really consider themselves an artist, and in that moment I was like, 'Maybe I am a real artist.'"
See more of Henriksen's work at rachelhenriksen.com.