---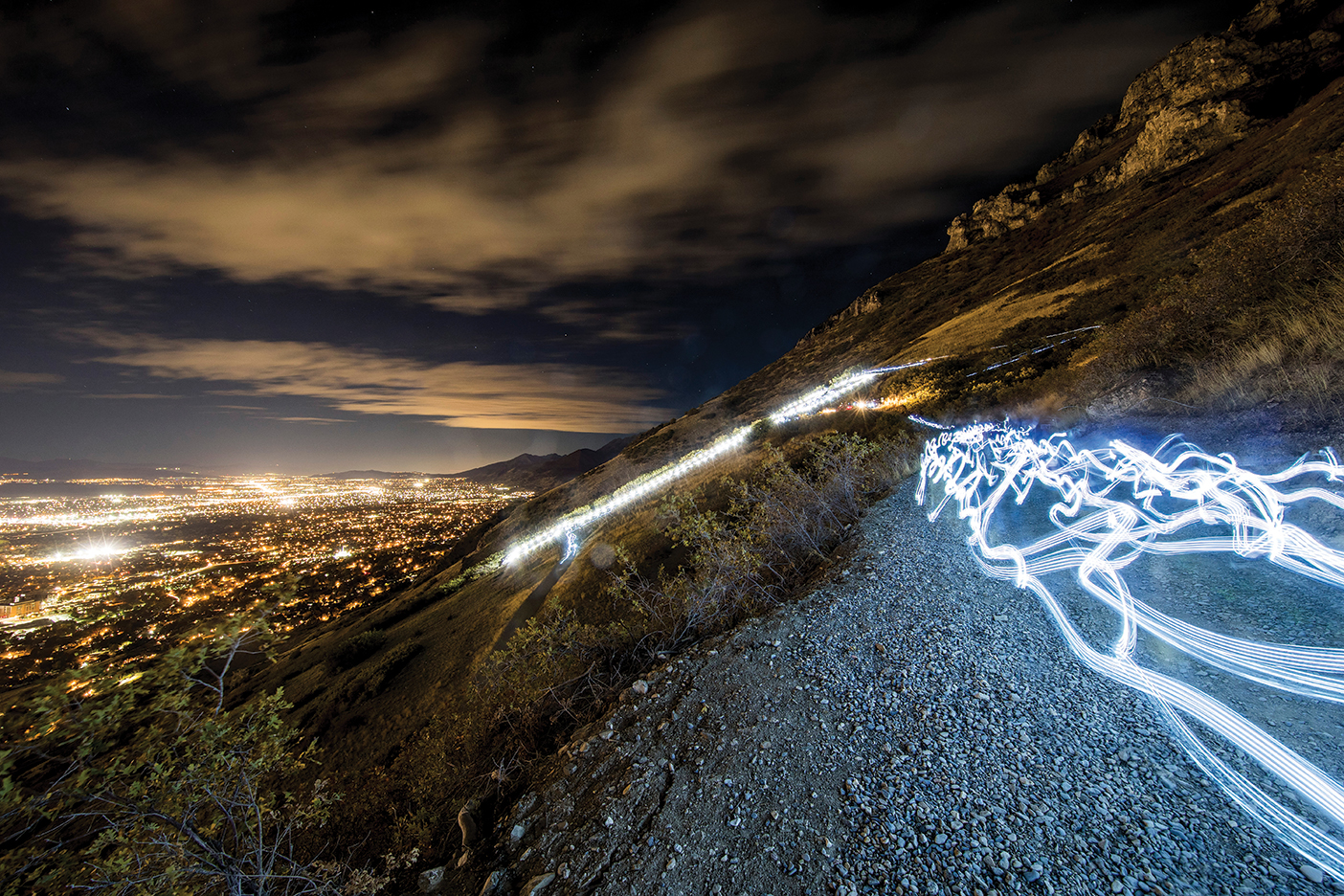 Provo old-timers who looked to the darkening mountains on the evening of Oct. 11 were treated to a scene from the past. Like an orderly dance of so many fireflies, hundreds of bobbing lights brought the Y Mountain Trail's 12 switchbacks to life in a zigzagging upward procession.
At the outset of the 2016 Homecoming Week, thousands of BYU students tramped up the Y Mountain Trail—700 of them holding commemorative lanterns—for the inaugural lighting of the Y with newly installed permanent LED lighting. The spectacle hearkened back to the days when torch-bearing students lit the Y decades ago.
Begun in 1924, the Y-lighting tradition evolved from flaming wads of oil-soaked mattress batting to, beginning in 1985, electric lights powered by a generator. Following BYU's recent purchase of the Y and portions of the trail, today's 183 LED lights are imbedded into the surface of the Y and connected to campus via conduit for lighting at the flip of a switch.