The new BYUtv show Random Acts will make you laugh, cry, and laugh-cry.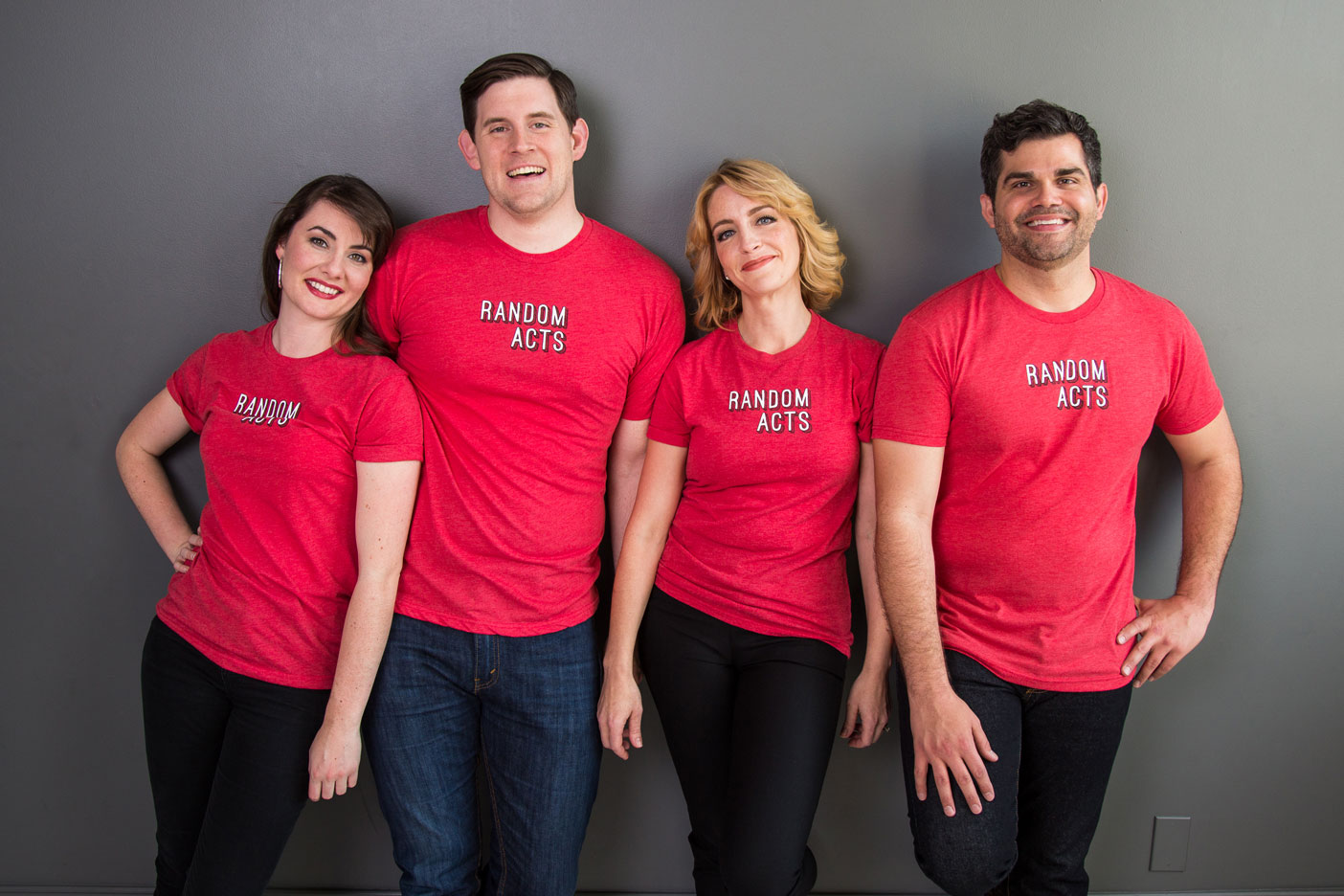 From buying a stranger's groceries to throwing a wedding reception, the cast and crew behind BYUtv's new hidden-camera show Random Acts love pulling off a good surprise.
The show, now wrapping up its first season (and available for binge-watching online), follows hosts William L. Rubio (BA '08), Emilie Starr, Aaron J. Woodall (BA '14), and Lisa Valentine Clark (BA '97)—all local improv comedy stars—as they perform a blend of feel-good pranks and acts of service. Sometimes that entails delivering breakfast to BYU students napping on campus. Or gutting anchovies for a family's dinner. And there's a bit of faking too—like a pretend broken-down car in episode three. To make the situation more pitiable, Rubio wears a neck brace:
"Looks like you've had a little trouble," says an unknowing woman pulling over to help. "A car accident?"
"Kind of," Rubio keeps a straight face. "I stepped on a little toy car from my daughter." Laughter ensues. The good Samaritans are rewarded with prizes.
But it's not all silly stunts. Each show alternates between these light-hearted do-gooder moments and a plot that "digs deep," focusing on someone truly in need, says producer Thomas G. Morrill (BA '06). In one episode, it's a husband diagnosed with Alzheimer's. In another, it's a single mom struggling to make ends meet. "Finding that right person is incredibly difficult," says Morrill, because people tend to keep their troubles to themselves. "They don't have a billboard or a website or someone passing out fliers." So the show finds service targets through nominations (nominate someone here).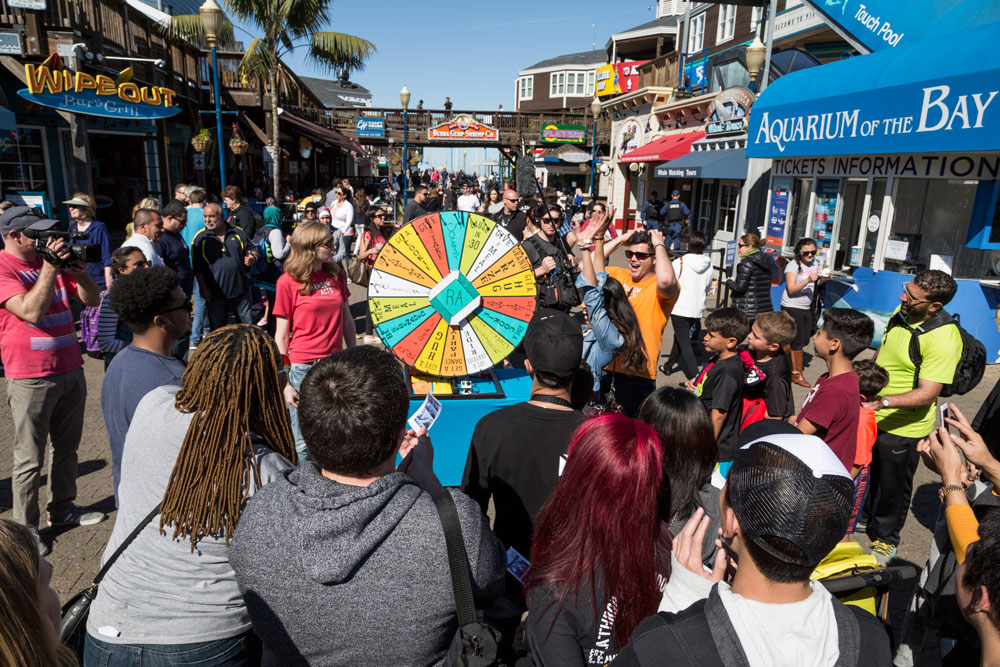 The show is intended to uplift and to inspire others to be better, and Rubio's already noticed its impact on those who have stumbled into a Random Acts show. The service "just brightens them up," he says—and the generosity spreads. Like when the Random Acts crew set up a spinning wheel on San Francisco's Pier 39 in episode six. Passersby could either win something or give it away. "When they would win something, they were like, 'Oh no, we want to give it away. It's more fun.'"
The Random Acts team has even created a social-media campaign as well as a card game encouraging participants to complete kindness challenges and post about them on Instagram and Facebook, tacking on the the #randomactstv hashtag.
Based on audience feedback, says Rubio, the show seems to be hitting its emotional mark: "It's the sort of show that you can watch and laugh and cry at the same time."
Morrill agrees, adding that it's impossible to choose a favorite episode. "I'm constantly surprised by the generosity of humans," he says. "It's just a pleasure to watch."
The season finale of Random Acts airs tonight, Monday, June 6, at 8:30 p.m. MST. But you can watch all 10 episodes online anytime—and join their do-gooder ranks—at randomactstv.com.