---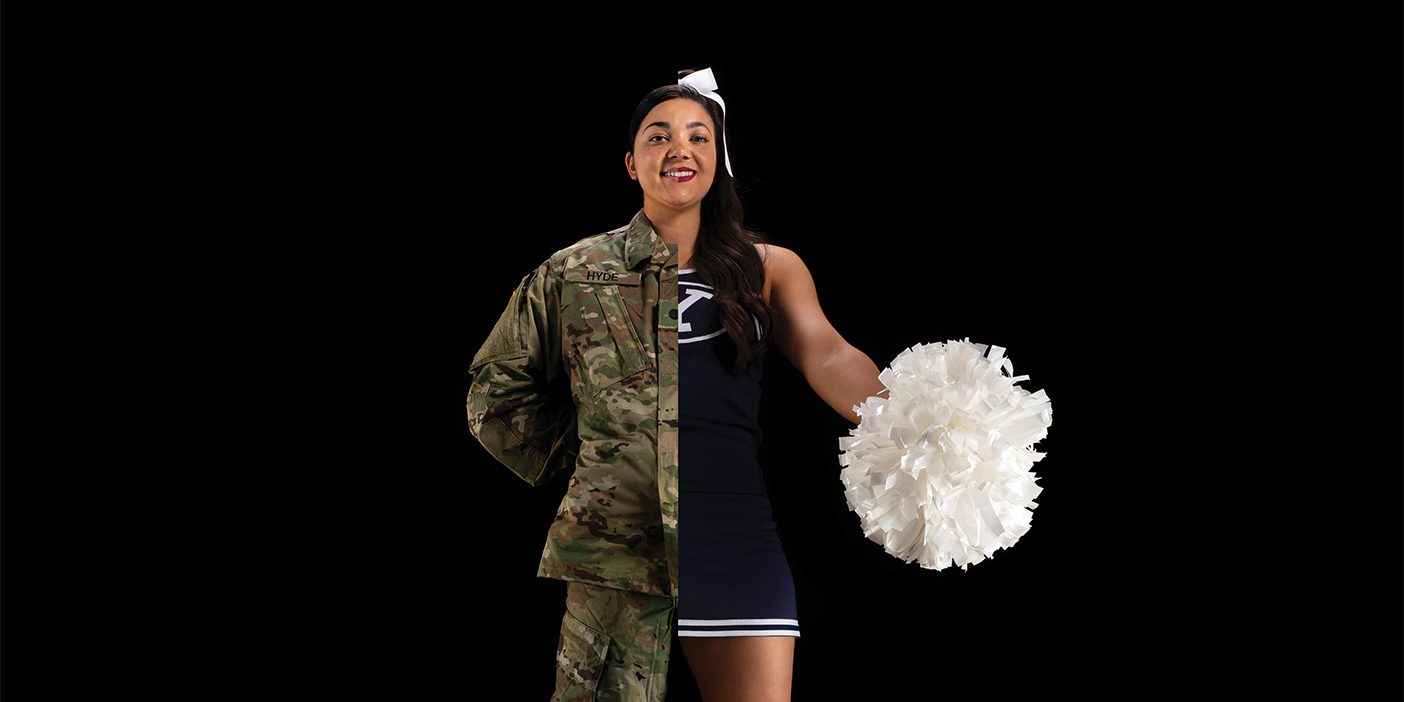 BYU Army ROTC's Cannon Crew lines up at the north endzone to celebrate a Cougar touchdown with push-ups. Among the green army fatigues in plank position is a bright white-and-blue cheer uniform. It's BYU Cheer Squad STUNT captain MaiChi "Jenae" Hyde ('20), also known as Cadet Hyde.
Hyde grew up the youngest in a family with all brothers, spending her childhood fishing, skateboarding, and playing paintball with them on the family's 40 acres in Oklahoma. "They made me into a tomboy," Hyde says. A cheerleading tomboy: she started cheer at age 5. Her parents, she says, "let me be who I wanted to be and pursue all of my interests."
Collegiate cheer became the goal, as did following the family legacy: her grandfather was one of the first 50 Green Berets, and all four of her brothers now serve in the U.S. Army. Hyde followed in their footsteps, joining ROTC while cheering
Though cheer and ROTC are two separate worlds, Hyde says both have pushed her to become better. "It's easy to become complacent," she explains.
"The military makes me uncomfortable," Hyde continues. "Physically, mentally, and socially, it challenges me."