---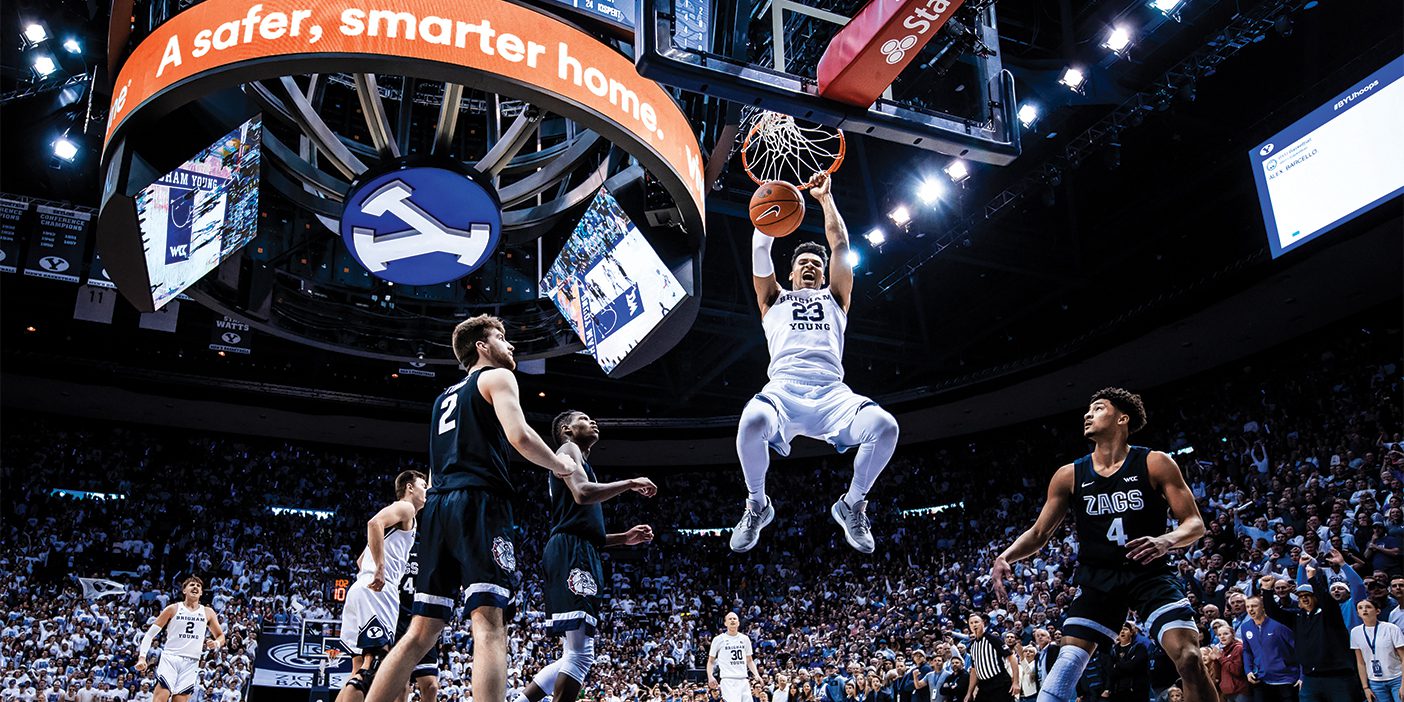 Yoeli B. Childs ('20) bends the rim on his last dunk in the Marriott Center—punctuating BYU's 91–78 senior-night takedown of No. 2 Gonzaga. It was a fitting final bucket, the result of an unselfish pass from guard Connor J. Harding ('22).
Boosted by the raucous roar of 18,987 fans, the Cougars halted the Zag's 19-game winning streak with Jimmer-range threes, free-flowing team play, and stifling defense. As the horn sounded and fight song played, the exultant student section exploded onto the floor.
While this final home game was a high point, everyone expected more. Analysts predicted this team was tourney-worthy, perhaps a single-digit seed. But then news of March sadness broke, slamming players and fans: no post-season NCAA Tournament.
The 16th-ranked Cougars (24-8) ended the season as the best three-point shooting team (42.3 percent) in the nation, third in shooting percentage (50), and seventh in offensive efficiency.