---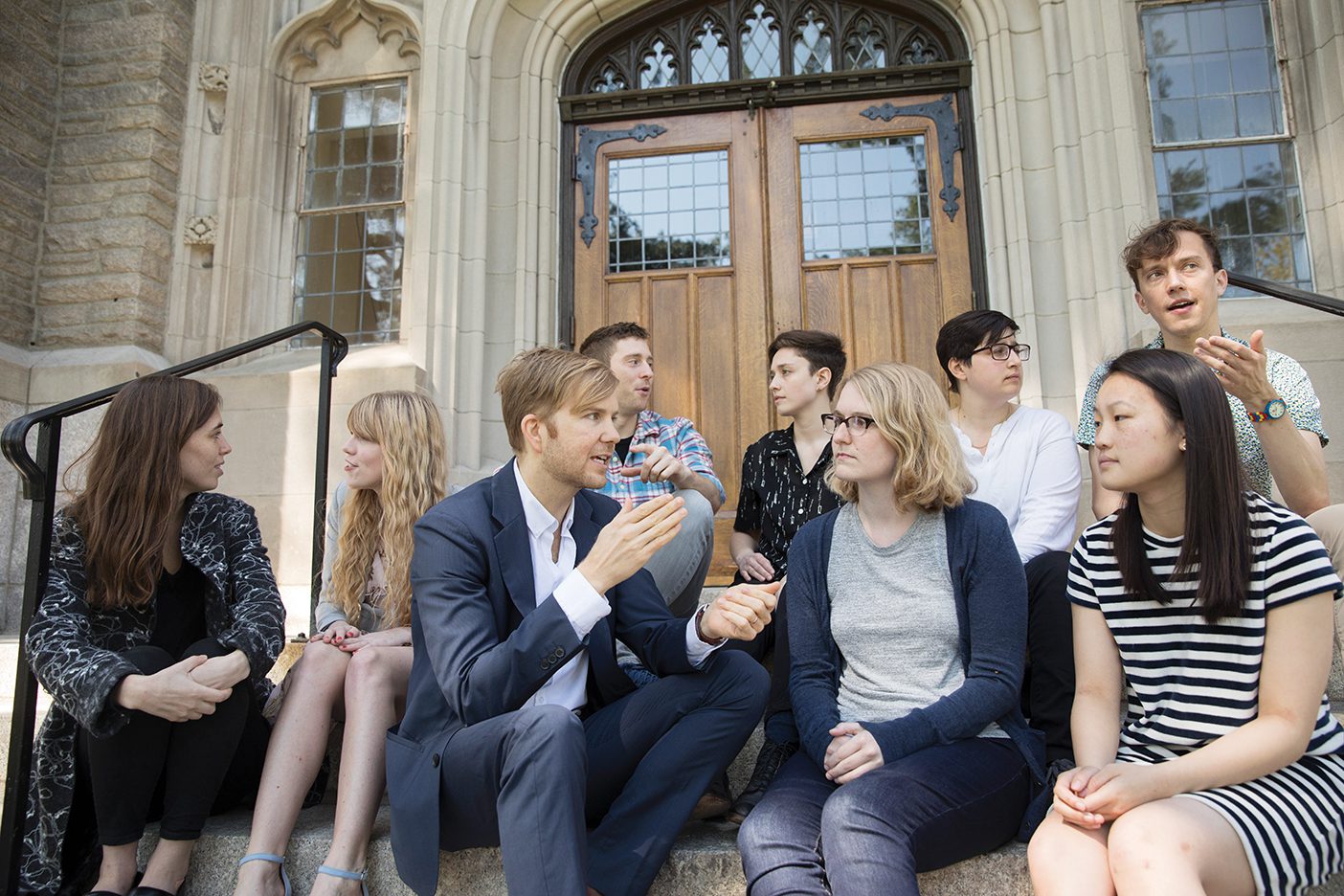 The podcast industry is booming—with nearly 1 million audio shows available worldwide. BYU alum Zachary S. Davis (BA '09), digital-humanities entrepreneur and creator of the deep-diving Harvard podcast Ministry of Ideas, is leading out in educational podcasting. He is the founder of the Sound Education podcasting conference and the vice president of premium content for the Himalaya podcasting platform, where he is preparing to launch an educational-podcasting app called Lyceum. Davis believes podcasts can change the world. Here he weighs in on the rise of podcasts, makes suggestions for a "high-calorie audio diet," and offers tips for new podcasters.
One of the very first things we do as human beings is listen to the sound of our mother's voice. We've always loved voice; it just wasn't easy to listen to the kinds of things we wanted to. Podcasting has made it easier for all sorts of new shows to be created. If you think about radio, there are only so many frequencies that it can broadcast on, so broadcasters have to pick something that's popular for a lot of people. Podcasts allow more experimentation and more niche, more specialized, and more passionate communities of listeners to emerge.
For storytelling and narrative, I think audio is a superior medium. There's also a general trend to get away from screens. We look at screens all day for work, so we don't want to just watch more screens.
As a podcaster I think of what I'm doing as service. In my show, Ministry of Ideas, I'm ministering to people about how to think about the world and themselves in a more positive way, giving them hope in dark times and clarifying some of the most vexing issues of our day. Service is what should motivate any media maker. Think, "What do people need, and how can I help them?" It's like the BYU motto: "Enter to learn; go forth to serve."
There are so many things about the world that I find confusing. I usually start developing a new episode with the question What is something I don't understand? When you dig deeper, you realize so many things in our world are so complex, and trying to unravel it and disentangle it and get some understanding is actually really hard. Most episodes are built on something that bothers me, either a way we think about something or a topic that I think is underappreciated or misunderstood. For example, the way we think about food and bodies and shame is just so terrible in so many ways. The episode "Forbidden Fruit" is about food and morality, or how contemporary diet culture is only the latest manifestation of a long history of religious fervor about food.
My favorite podcasts are some of the most pleasurable things I listen to, but they also teach me so much. It's sort of a high-calorie audio diet because you're really engaged, but you also feel uplifted after. It's not like watching a sitcom.
I advise new podcasters, first, to find someone who already knows audio production who can help you get started. Don't be afraid to ask for help. Second, there are a lot of tools and resources online. Just google things like "what mic to buy for a podcast?" or "what software should I use to edit a podcast?" Third, think about what you can do that's unique. With so many podcasts out there, it's hard to do something totally new, but it's almost certain that you have a unique angle, topic, or perspective. Think about what's of value and who you are trying to serve.
I'm working with Himalaya, a podcasting platform, to launch Lyceum, an app that you can download to discover and listen to great educational podcasts. There will be features like discussion boards and file sharing. Independent educators and podcasters will be able to come together and function like faculty in college departments, where they can mentor one another, collaborate, and help move the medium and field forward. Lyceum is also an original-content studio. Our hope is to work with world-class academics both here in Boston and across the world. My dream is to make education easy but not compromise on depth.
For 500 years we have been living in the Gutenberg age, but we are now returning to an oral age, a new audio age where people will primarily get information and knowledge from the human voice. With Lyceum we're hoping to catalyze a revolution in learning by making it easier than ever to learn anything in a way that fits your life. Whether you're doing dishes, walking the dog, folding laundry, or sitting in a terrible I-15 traffic jam, educational podcasts can help you become a more rich and flourishing and wise human.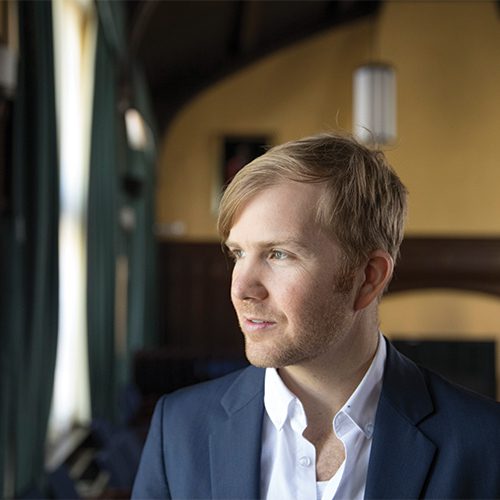 Interview conducted by Janika Isakson Dillon (BA '95, MA '98, MOB '98).
Get Smarter with These Podcasts
Zachary Davis is the creator of the Ministry of Ideas podcast, but he's also an avid listener. And as part of Hub & Spoke, a collective of independent high-quality, story-driven podcasts mostly created in Boston, he rubs shoulders with other makers of thought-provoking audio. Here are some of his favorite educational podcasts from Hub & Spoke and beyond:
• The Lonely Palette:In each episode host Tamar Avishai picks a painting, interviews unsuspecting museumgoers, and delves into the art history behind it.
•Soonish: Tech journalist Wade Roush lucidly explains how tech is changing our world and how we have more agency over those changes than we sometimes think.
• The Constant: Chicago-based playwright Mark Chrisler presents sometimes comical, sometimes tragic notes from the history of getting things wrong.
• Literature and History: In what Davis calls "perhaps the greatest educational podcast," Doug Metzger explores Anglophone literature and its roots, from ancient times to the present.
• 99% Invisible: Host Roman Mars reveals the thought that goes into things we don't think about, the architecture and design that shape our experience in the world.
• Living with the Gods: Produced in partnership with the British Museum, in this BBC daily podcast Neil MacGregor explores the function of shared beliefs in various world communities.