A former BYU soccer star is watching out for young players.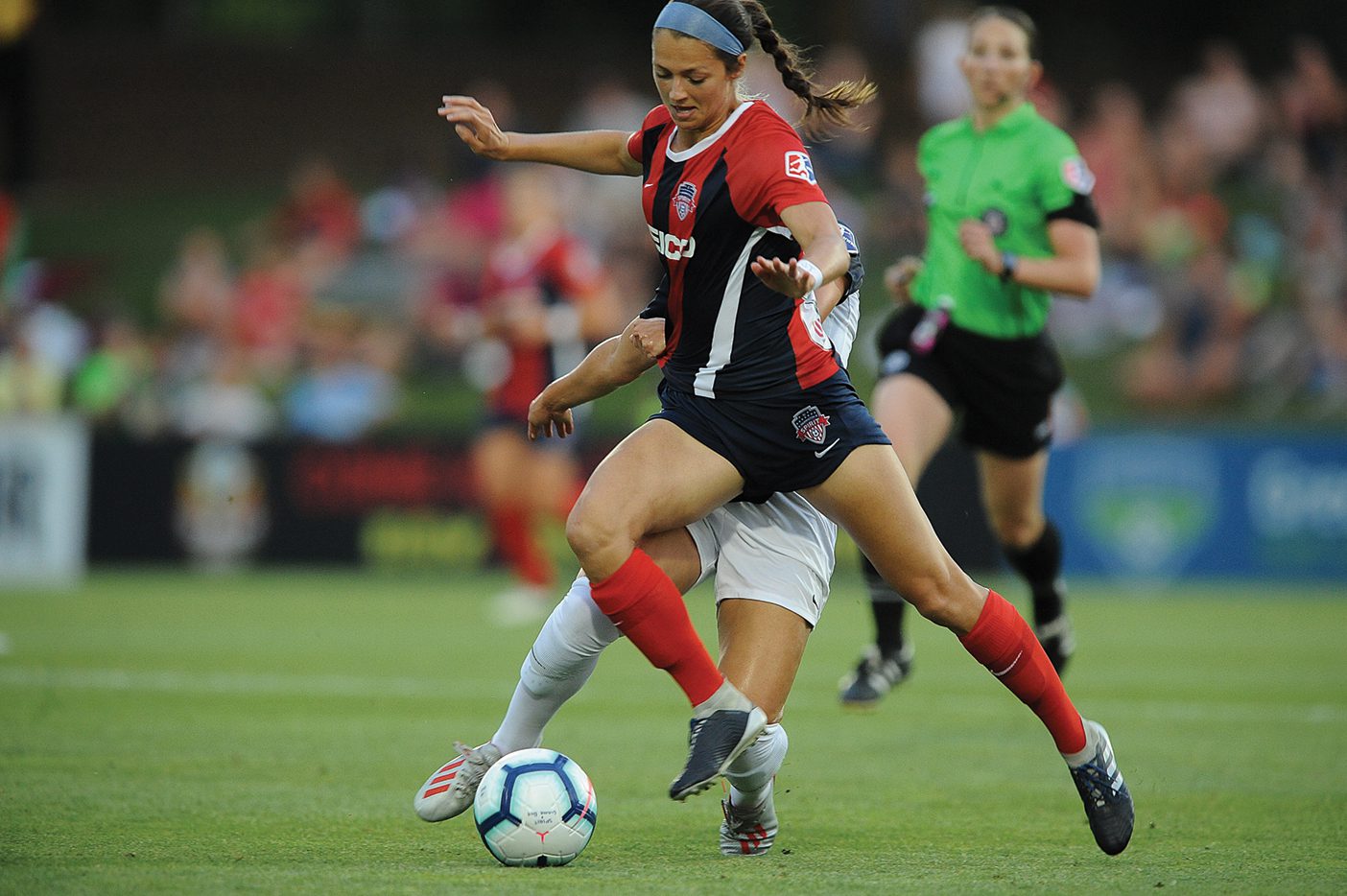 It started with a pair of shoes.
Washington Spirit soccer forward Ashley M. Hatch ('20) was cleaning out her closet one day when she stumbled upon several pairs of nice soccer cleats that she didn't need anymore. Rather than take them to a thrift store, Hatch posted a picture of a pair of lightly used cleats on Instagram, asking if anyone knew of someone who needed them.
The response was immediate: "I got a lot of feedback from people who knew of a youth player who duct-taped their shoes or who could really use a pair of nice cleats due to the financial situation of their family."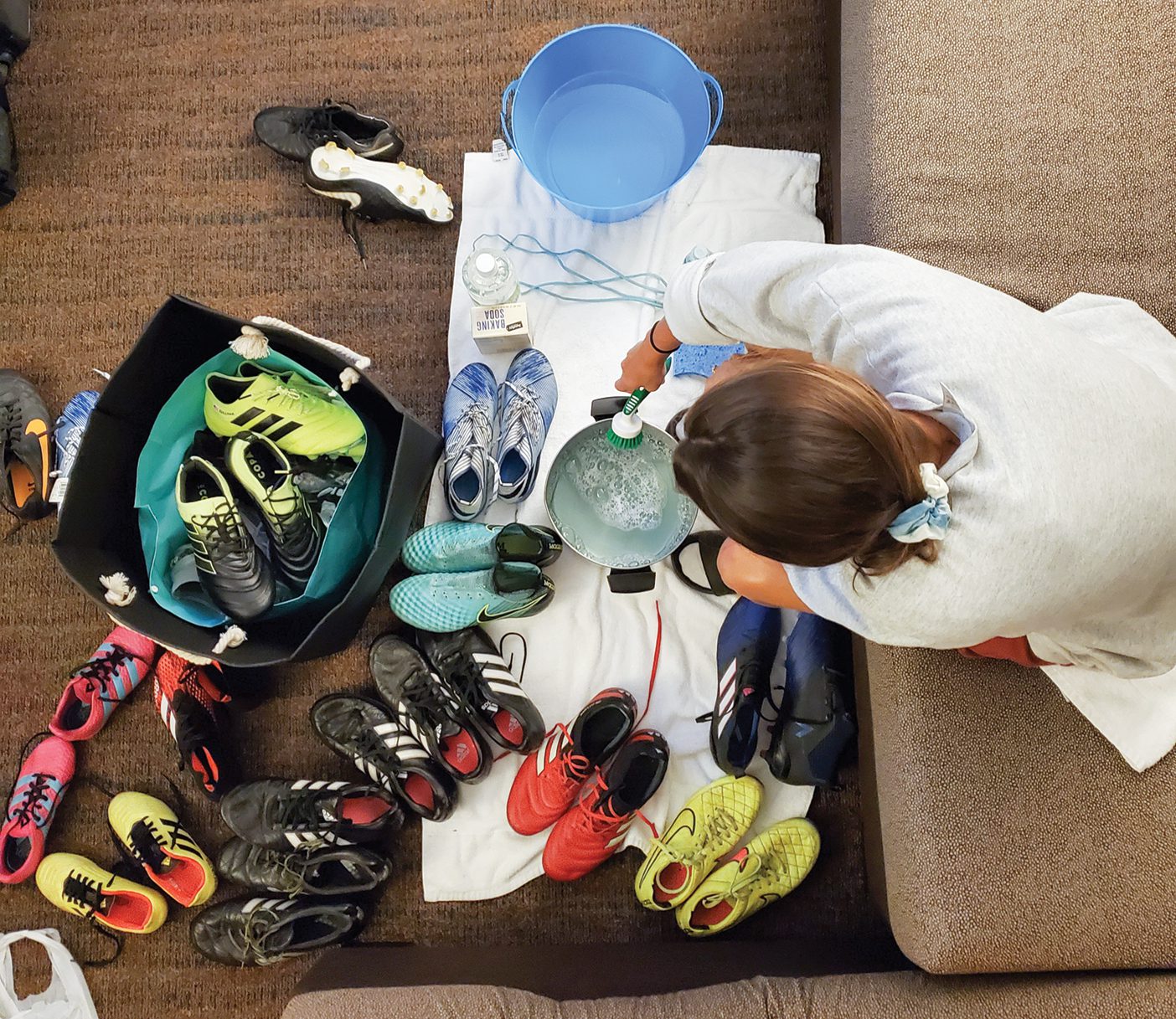 That post inspired Hatch to begin Boots from Pros, which donates new or lightly used soccer cleats ("boots") from professional athletes to youth players with financial need. "Not only do these youth players receive a quality pair of cleats, but they also receive an encouraging note from the pro athlete that donated them," Hatch explains. "My hope is to bridge the gap between female professional athletes and youth players looking for someone to believe in them."
Hatch wants to eventually have a Boots from Pros representative on every National Women's Soccer League (NWSL) team. "Not only is the NWSL full of quality, competitive, and fierce female footballers, but it is also full of smart, caring, and confident women who can make a difference in the world," she says. "This is one way we can help them do so."
For all of Hatch's accomplishments on the pitch—being named NWSL Rookie of the Year in 2017, leading her team in goals scored multiple years in a row, playing on the U-23 Women's National Team (and scoring a winning goal)—she is most proud of what she has achieved through service.
"Boots from Pros has taught me that soccer is bigger than just a game," says Hatch. "My career is bigger than my accomplishments. It is all about helping others and using the game of soccer to learn, grow, and create."
---
SERVICE STORIES
In Going Forth Y Magazine shares stories of alumni making the world a better place by serving in their communities, congregations, and homes. Let us know when you see an alum going about doing good. Send your nominations (and any photos) to alumninews@byu.edu.