---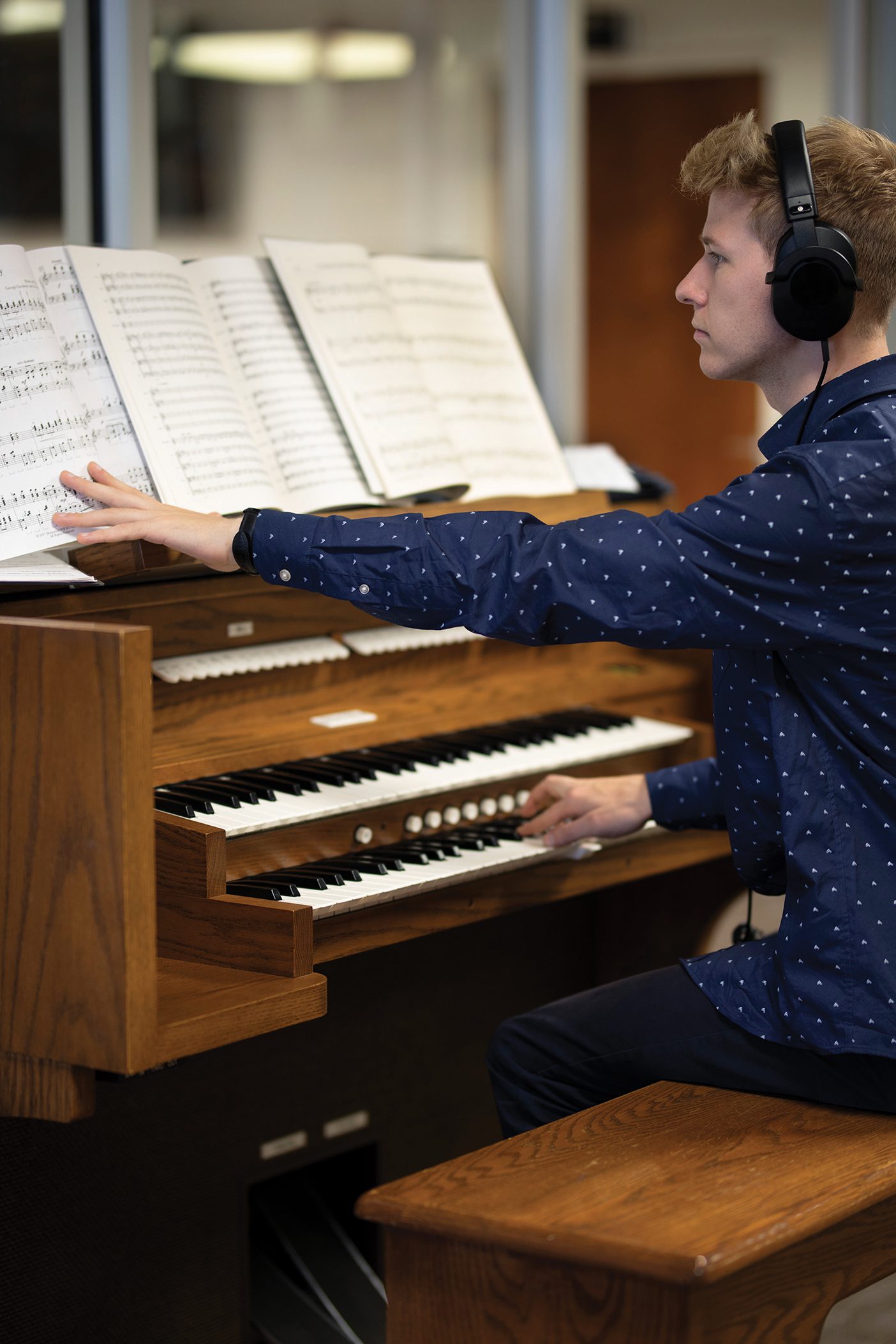 The Harold B. Lee Library isn't just for book lovers—it's for musicians, designers, and film junkies, too. Beyond the book checkout, study rooms, and research help, the HBLL offers some surprising options that you wouldn't expect—or, perhaps, be able to find anywhere else.
Be a Film Director
Not a film major? Not a problem. Anyone with a BYU ID can access the library's Video Production Studio to take home cameras, audio recorders, lights, and tripods, or use the green screen to place your own film any time, anywhere. There's also a sound booth where you can mix your own audio; but plan ahead: the booth's "almost always booked," says HBLL commu­nications manager Roger L. Layton (BA '87, MA '95).
Eat
Stop by the library's Snack Zone to munch on carrot sticks or mint brownies. If you forgot to pack a lunch, grab some chocolate milk and a sandwich from the Snack Zone's vending machines and have a bite with friends between study sessions.
Celebrate Christmas in July
If you love curling up with a book on cozy winter nights, then this spot is for you. The Reindeer Reading Room lets you enjoy your favorite stories beside a holiday-themed fireplace. The room is dedicated to a "very kind donor" who celebrated Christmas with live reindeer, says Layton. Though no wood burns in the fireplace, warm air and fake smoke issue from it regularly. Even on its first day, Layton says, it "was the most popular room in the building."
Explore the Holy Land
Without leaving Provo, see where Christ walked by using the HBLL's virtual reality technology to tour Jerusalem (and other spaces, like past library exhibitions). Nearby, you can use the HBLL's 3-D printer to create any object. For example, Stewart A. Morley (BS '13), a PhD candidate in microbiology, studies miniscule proteins by printing large, plastic versions of them—though he admits a 3-D printed model of his brain is "the coolest thing I own."
Play an Organ
A library may be the last place you would think to practice an instrument, but a pair of headphones can help keep things quiet next time you want to pull out all the stops on the organ. Along with an electric organ that students can play, the HBLL also holds large collections of harp and viola music to check out in the International Harp Archives and Primrose International Viola Archive.
The best part of the library's offerings is that there's something for everyone, and everything is for everyone. "Our goal is what it's always been: to let everyone know they are welcome here," says Layton. "We're just here to help."