---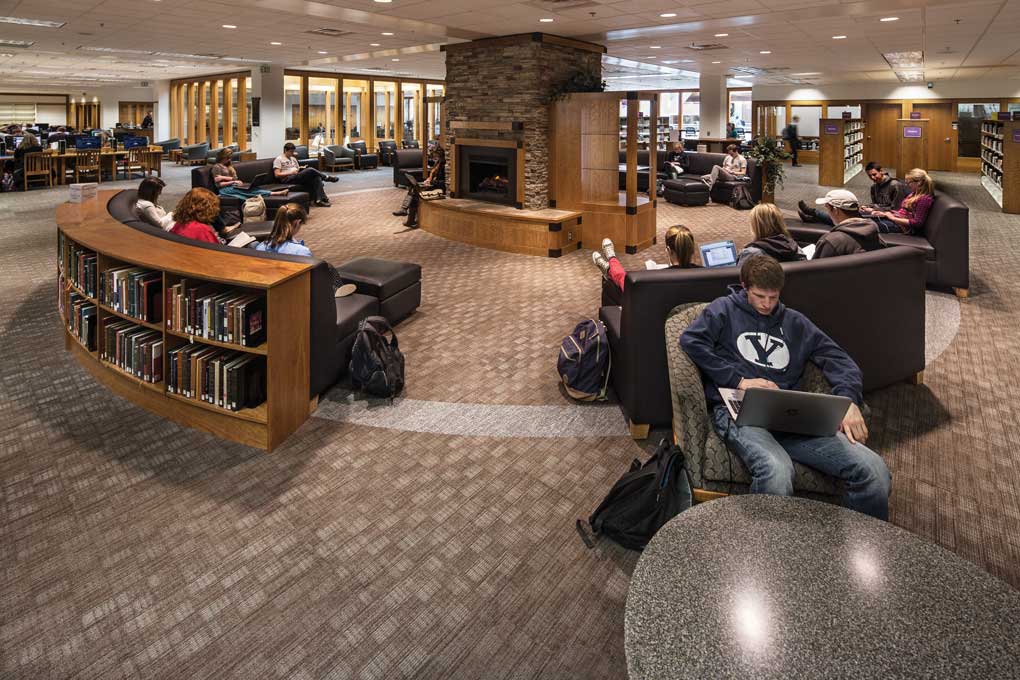 Admit it. One of your first relationships at BYU was with the library. And why not? Harold (aka HBLL) is clean, book smart, and wants you to be comfortable and successful. Since that day in 1961 when he began opening doors for students, he has just gotten better looking and more accommodating.
Case in point: Harold's new flickering fireplace and comfy couches await scholars in the recently remodeled periodicals reading room. And even better, he's moved his collection of popular paperbacks down there—Harold's second floor is now glowing, cozy, and irresistible.
If you're missing Harold and you can't swing by campus, rekindle your relationship using your favorite social media outlet—he's on all of them. (His YouTube videos really show off his sense of humor.)
Photography by Bradley H. Slade (BFA '94)
Feel the heat at more.byu.edu/libraryfire.