Stories from exemplary lives can inspire and direct us.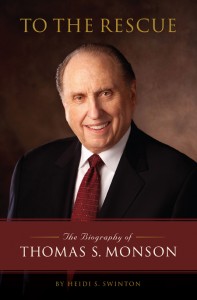 Heidi S. Swinton's To the Rescue: The Biography of Thomas S. Monson (Deseret Book; 588 pp.; $34.99) will inspire and uplift every reader. Loaded with dozens of stories, this engaging book follows President Monson's (MBA '74) lifelong ministry from deacons quorum secretary (age 13) to bishop (age 22) to Apostle (age 36) to First Presidency member (age 58) to President of the Church of Jesus Christ of Latter-day Saints (age 81). Although the timeline of his life reports his manifold accomplishments and shows him as a leader in every important Church milestone in the last 50 years, such a timeline cannot report the Christlike service that best characterizes his life and apostleship. One by one and one-on-one, President Monson cares about the individual. Heeding the promptings of the Holy Spirit, he has, like the Savior, gone "about doing good" (Acts 10:38), giving countless blessings, ministering to widows and widowers, speaking at hundreds of funerals, encouraging faith, cheering the discouraged, and visiting people in homes and hospitals, by telephone calls and letters. This book, with its many stories and photos, may remind readers of one of his aphorisms: "As we look heavenward, we inevitably learn of our responsibility to reach outward" (p. 528). It is as Elder Richard G. Scott, of the Quorum of the Twelve Apostles, says, "The Lord had to make Thomas Monson big because of the size of his heart" (p. 162). Says his sister Marilyn, "This warm, engaging giant of a man fills the room. It doesn't matter how large the room is" (p. 501). This biography is packed with uplifting stories, each one, as we have come to expect from him, pointing to a moral, underscoring a message, recalling a scripture, or restating a principle that will steady us on our own journeys through mortality.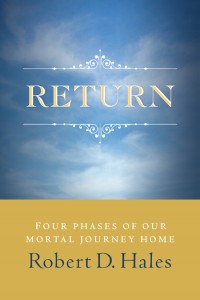 In Return: Four Phases of Our Mortal Journey Home (Deseret Book; 432 pp.; $27.99), Elder Robert D. Hales, of the Quorum of the Twelve Apostles, draws upon stories from his own life, including service as a U.S. Air Force jet pilot, to write his first book, for individuals at every phase of mortality as they face life-changing and eternity-affecting spiritual and practical decisions. He teaches each of us, according to our place along the way, how we can complete our journey home and "Return with Honor" (the motto of his Air Force unit), as we pass through four distinct periods of life: (1) "Decades of Preparation," (2) "Decade of Decision," (3) "Decades of Serving and Pressing Forward," and (4) "Decades of Serving and Enduring to the End." Elder Hales devotes several chapters in each of these four sections to the challenges present in each period of life. For example, in the "Decade of Decision" section he discusses choosing to serve a mission (and then serving well), avoiding spiritual shortcuts, getting an education, choosing an eternal companion, and preparing to receive the temple endowment. This spiritually motivating book is filled with wise instruction that we can not only apply in our own lives but also use in teaching our children and grandchildren as they undergo the various stages of life.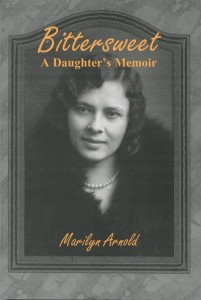 Emeritus BYU English professor Marilyn Arnold (BS '57), whose three books on the Book of Mormon and eight funny novels have cheered our lives, now turns her splendid literary gift to Bittersweet, A Daughter's Memoir (Mayhaven Publishing; 189 pp.; $14.95). This tender text about her mother, Rhoda Clark Arnold is tempered by bittersweet regrets at their mutual reticence to expressing their deepest thoughts and feelings of love and gratitude. Arnold remembers her mother's nurturing and exemplary life in this refreshing, moving, and inspiring memoir about growing up in Ogden, Utah. This book recalls a more innocent era when families were still traditional and imbued with the old verities.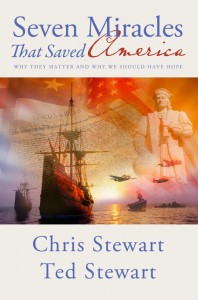 Chris Stewart and Ted Stewart have written Seven Miracles That Saved America: Why They Matter and Why We Should Have Hope (Shadow Mountain; 311 pp.; $27.95). Positing the thesis that the United States of America is a "divinely appointed nation," the Stewarts follow the thread that "at critical junctions in our history, God has provided miracles to assure this nation's survival in a world where despotism and tyranny are the rule" (p. 6). The authors focus on seven miracles, from Christopher Columbus' unlikely discovery of the New World to the circumstances that thwarted the assassination of President Ronald Reagan and demonstrate repeatedly that "God has been willing to intervene so that this nation might survive" (p. 283). These miracles remind us of the intervention of divine providence in protecting, guiding, and preserving this American nation "under God."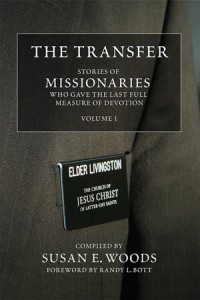 In The Transfer: Stories of Missionaries Who Gave the Last Full Measure of Devotion, volume 1 (Digital Legend; 288 pp.; $19.95), Susan E. Woods (BS '78) has compiled the accounts of 68 Latter-day Saint missionaries who died or were permanently injured while in the service of the Lord, as told by their families. These memorials range from some of the earliest missionaries of this dispensation to those who died in missionary service just over a year or two ago. She includes photos, pertinent dates, circumstances, and names of missions, parents, and siblings. The hardcover edition of The Transfer: In the Performance of Duty, The Legacy Continues, volume 2 (Digital Legend; 334 pp.; $27.95) was also recently published. It contains six follow-up stories stemming from volume 1 and 64 new stories about valiant missionaries.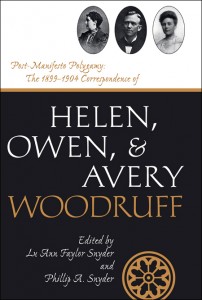 Before her death in 2000, Lu Ann Faylor Snyder (BA '95) had transcribed, documented, and compiled much of Post Manifesto Polygamy: The 1899Ð1904 Correspondence of Helen, Owen, and Avery Woodruff (Utah State University Press; 196 pp.; $34.95). Her husband, Phillip A. Snyder (BA '77), then revised and expanded the book for publication. It contains correspondence between Abraham Owen Woodruff, a young Apostle and son of President Wilford Woodruff, and his first wife, Helen May Winters (whom he married in 1897), and his plural wife, Eliza Avery Clark (whom he married in 1901). Theirs was one of the 262 documented post-Manifesto plural marriages performed between 1890 and 1910. The communication among the three—often written in code, under aliases, and with fake return addresses—ended in 1904, when Owen and Helen died in Mexico from smallpox. Avery finishes the story in her 1952 memoir (before dying in 1953). In her introduction, LuAnn wrote that "viewing this relationship offers an unusual, if not unique, opportunity to see how polygamous first wives dealt with insecurity and jealousy, how additional wives struggled to measure up and find their own place, and how the logistics of managing two families presented challenges for the polygamous husband, both financially and emotionally" (p. 41).
Richard H. Cracroft is BYU's Nan Osmond Grass Professor in English, emeritus.
Cracroft's Picks from a Mixed Bag of History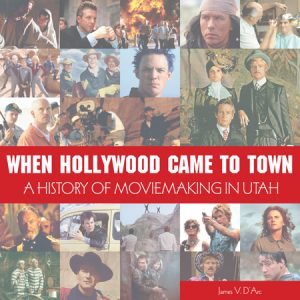 James V. D'Arc (BA '78), curator of BYU's extensive Motion Picture and Film Music Archives, tells Utah's fascinating filmmaking history in When Hollywood Came to Town: A History of Moviemaking in Utah (Gibbs Smith; 304 pp.; $30). D'Arc is probably the only person qualified to identify and describe the hundreds of motion pictures and television productions filmed in Utah from 1924 to 2009, as well as provide a compendium of associated titles, directors, and casts.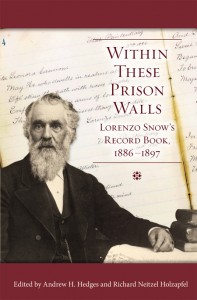 Within These Prison Walls: Lorenzo Snow's Record Book, 1886–1897 (BYU Religious Studies Center/Deseret Book; 152 pp.; $21.99), edited by Andrew H. Hedges and Richard N. Holzapfel (BA '78), contains many of Snow's letters, poems, legal defenses and appeals, and several gospel treatises (especially his reflections on pre-earth life), as copied and recorded by fellow inmate Rudger Clawson during Snow's incarceration in the territorial penitentiary during a period of intense persecution of polygamous Church members.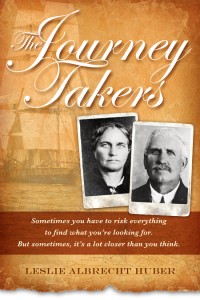 The Journey Takers (Foundation Books; 320 pp.; $19.95) is family history at its best. Leslie Albrecht Huber (BA '98) transforms a buried past into a living present by following her journeying ancestors as they left their homes in Germany, Sweden, and England to travel to Zion in the American West. Huber's exhaustive research takes her to her family's homelands and enables her to reconstitute the communities, daily life, and eras in which her ancestors lived. Following them on their various journeys, she examines the historical impact of their decisions to emigrate.