---
By Richard H. Cracroft

¨In 1862 Brigham Young, his eye unwaveringly single to establishing Zion, answered his own rhetorical question, "Novel reading–is it profitable?" by chastising LDS women of all ages who would rather read a "trifling, lying novel" than "history, the Book of Mormon, or any other useful print," and he shook his head over young LDS men who were likewise "continually studying [such] nonsense" (Brigham Young,Journal of Discourses [JD],[London: Latter-day Saints' Book Depot, 1854­86], vol. 9, p. 173). For him, the path to the Kingdom was clearly marked by the prophets of God and kept clear by hard work, common sense, unbroken learning, and obedience to the commandments. Anything that complicates the journey, compromises keeping God's commandments, or fails to refresh and uplift the faithful wanderer on the way Home is a sinful waste of precious mortal time. Novels were mere "falsehoods got up expressly to excite the minds of youth" (JD, vol. 15, pp. 222­24). End of subject.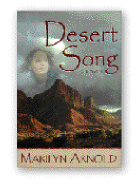 By 1888, however, younger LDS leaders, facing new challenges with the first generation of LDS youth "who knew not Joseph" or Brigham, adopted an "if you can't lick 'em, join 'em" strategy. Recognizing the popularity of fiction among LDS youth, leaders decided to use fiction as a means to reach young Latter-day Saints in an era of crisis, confusion, and accommodation with the outside world. Calling for a "Home Literature" of short stories, novels, poetry, and drama written by, for, and about Latter-day Saints, the leaders of the movement, Elder B. H. Roberts, Bishop (later Apostle) Orson F. Whitney, and Susa Young Gates, hoped to teach Mormon truths with a spoonful of sugar. Gates wrote in the first issue of The Young Woman's Journal (Nov. 1889, p. 50), "I only wish we had novels or stories written by our own people, with proper lessons taught therein."
It was not long before Nephi Anderson published the first Mormon novel, Added Upon (1898), never out of print and imitated in the 1970s LDS musicals Saturday's Warrior and My Turn on Earth. (Added Upon is in its 53rd printing [Salt Lake City: Bookcraft, 1997, $8.95].) The novel is pure Home Literature–long on theology and didacticism and short on art and technique, a pattern still followed today. Home Literature became the means for Church leaders to bridge the gap between Brigham Young's eye-single, seamless juncture of heaven and earth and the cockeyed nature of the battles between flesh and spirit to which present-day Saints are also heir in their trek Homeward, this trek across a complex and fallen I-15 world fraught with barriers, detours, and potholes dangerous to one's alignment. Home Literature and good fiction, rightly selected, can give us time-travelers a means of distancing ourselves from our bewildering mortal experience, taking our bearings, understanding our course, and firming up our resolves to continue the journey.
Although the Home Literature concept is admirable, the effect has been to spawn a fiction that pours the wine of principle and truth not into new glass bottles but into flimsy Dixie Cups. Having cut their literary teeth on better fare, young readers too often decry the formulaic, predictable "suddenly she realized" plots; the simplistic white-hat, black-hat characters; and the pre-digestion of ideas. These readers instead flee to the novels of authors who trust them to get the subtle point and to understand the implied application without the author's engraving it on their foreheads. Trust, however, is often a code word for indulgence and has to be earned. At what point is a young person declared ready to assume responsibility for his or her own purity and standing before God? The question Brigham Young asked, "Novel reading–is it profitable?" does not have a simple answer.
A number of successful writers of 20th-century Home Literature have emerged in recent years, and although they ground their truth in surface realism, that realism does not impede teaching the gospel to young Latter-day Saints. The resulting Home Literature ethos is seen in novels by Jack Weyland (currently, Brittany [Salt Lake City: Deseret Book, 1997, $15.95]) and Blaine M. Yorgason (currently, Hearts Afire, Book One,At All Hazards [Salt Lake City: Shadow Mountain, 1997, $19.95]). Presently, Covenant Communications is publishing a number of Home Literature novels for youth: Cheri J. Crane's Kate trilogy for teenage girls (American Fork, Utah: Covenant, 1994, 1996, 1997); Rachel Ann Nunes' Ariana trilogy(American Fork, Utah: Covenant 1996­98); and Joni Hilton's latest novel, That's What Friends Are For (American Fork, Utah: Covenant, 1997, $9.95).
Certainly upscale on the Home Literature fiction market targeting Latter-day Saint readers who cherish both faith and romance are the prolific and professional Susan Evans McCloud and Anita Stansfield. McCloud recently completed her Sunset trilogy (Salt Lake City: Bookcraft, 1995­97). Stansfield is the much-published romance author of Return to Love (American Fork, Utah: Covenant, 1997, $11.95), its sequel, To Love Again (American Fork, Utah: Covenant, 1998, $12.95), and her First Love trilogy (American Fork, Utah: Covenant, 1994­96). Still higher on the literary scale is Jaroldeen Asplund Edwards' Hannah, Mormon Midwife (Salt Lake City: Shadow Mountain, 1997, $16.95), a good novel full of well-developed characters engaged in abetting or hindering Hannah's attempts to triumph over conventional wisdom about medical aid in childbirth. Also upscale is Seabird (Provo, Utah: Grandin Book, 1997, $19.95), by Edna Smith Browne. In this non-Mormon story replete with Mormon values, Letty Fraser learns the value of faith, love, endurance, and family in overcoming the world in her Nova Scotia village.
Margaret Blair Young's penetrating and occasionally startling collection of short stories, Love Chains (Salt Lake City: Signature, 1997, $17.95), presents 16 very good stories examining her take on "Husbands and Wives," "Brothers and Sisters," "Hermanos y Hermanas," and "Exes." Young's fiction, to date, is decidedly not Home Literature but carefully crafted fiction about slightly skewed Mormons who are self-conscious and ill at ease in their idiosyncratic rebellions. I hope for a great deal more fiction from this experimenter in literary form; as she learns how to portray a faith-centered world in her fiction, she could be the one to give us the Mormon novel for which we yearn.
But perhaps that novel–at once good Mormonism and good fiction–has just arrived in Marilyn Arnold's first novel, Desert Song (American Fork, Utah: Covenant, 1998, $14.95). Dr. Delia McGrath, a 32-year-old, single, self- sufficient, attractive, tennis-playing assistant professor of English at the University of Jefferson, loves her southern Utah roots and her devout Mormon family. She is uneasy with her parents' disappointment at her intellectual rejection of the family's devout Mormon faith. But a startling archaeological find in a desert canyon, the life-threatening disease of her best friend, the death of her father, and the murder of a tennis partner unsettle Delia's comfortable and controlled world and begin to turn her toward the Mormonism she had rejected without ever really digesting–and we are left panting for volume two. Arnold's career-long study of fiction has paid off in this successful first novel. As I see it, the only technical flaw occurs in those few instances when Arnold follows Edith Wharton in breaking too conveniently away from Delia's point of view to see events through the eyes of secondary characters–a literary no-no. More important, however, Arnold succeeds in engaging the weary-with-Home-Literature readers by putting them in touch with a good mind in discourse with itself and with other minds–whether bright Gentile colleagues or intelligent Relief Society visiting teachers. Delia, like Arnold herself, is ever the English professor and provides a literary potpourri with scenes and lines from Shakespeare and golden nuggets from Henry Thoreau, Ray Bradbury, Robert Frost, and Jane Austen. Constantly examining her life in light of recent events, Delia asks probing questions in the manner of Wallace Stegner. "Why," this woman of letters asks on avoiding a troubling acquaintance, "is it easier for me to relate to a character in a book than to a living, breathing mortal who asks for a place in my life?" She answers, disturbed at her own query: "Safety, and zero demands" (pp. 148­49). Always probing beyond the superficial norms of Home Literature, Delia says, following a remarkable epiphany with her visiting teachers, "Forgiveness …is not a matter of courtesy–neither in the asking nor in the bestowing…. Forgiveness is God's vocation, and in our seeking forgiveness and extending it, we come as close to Godliness as mortals ever get" (p. 142). It appears that Delia may make it Home after all. Arnold's Desert Song bodes well for a Mormon literature that does not compromise either its Mormonness or its fictional art.
And finally, apropos of nothing save perhaps literature of the home, Linda Hoffman Kimball's delightful collection, Saints Well Seasoned: Musings on How Food Nourishes Us: Body, Heart, and Soul [Salt Lake City: Deseret Book, 1998, $16.95], is a tasteful gathering of 37 lighthearted and easily digestible essays and recipes by 30 well-known LDS writers.
(Note: In the last "Book Nook" I let slip an error in the title of Mollie Hobaugh-Sorensen'sThe Forgotten Virtue: Rethinking the Sexual Revolution[Napa, Calif.: Sun West, 1997].)
---
Richard H. Cracroft, professor of English and director of the Center for the Study of Christian Values in Literature, has taught American, Western, and LDS literature at BYU since 1963.