With a semester under their belts, these freshmen are novices no more.
With a semester under their belts, these freshmen are novices no more.
SINI-TUULIA SOHKANEN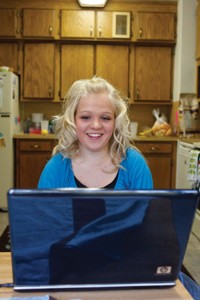 Upgraded: Sini-Tuulia Sohkanen ('12) returned from Christmas break to unbeatable news: Kory Katseanes, BYU's director of orchestras, called to say he was moving her up to Chamber Orchestra. But that's not all. That same night she got an e-mail from him: "It just said, 'P.S. I moved you to Phil.'"
Phil, short for BYU's Philharmonic Orchestra, was Sini's first-semester dream—and she didn't even have to audition. "I was so happy, I was jumping around. I was the only violinist to get moved up," she says, smiling broadly.
Her skill was on display throughout the semester, as she played in the pit (and subsequently memorized all the lines) for BYU's production of Thoroughly Modern Millie,performed about 10 times in sacrament or stake meetings, and selected challenging pieces like Sarasate's Zigeunerweisen to memorize for class assignments.
Sini also received props from Stacy Wetzel, first violinist in the Los Angeles Philharmonic, who taught a master's class for violin majors during a campus visit. Sini and four other students were chosen to workshop their pieces in front of the group. "I played solo," says Sini, who performed Zigeunerweisen. "Overall, she liked the way I played." Wetzel noted the rhythm, pacing, and improvisation. "Then there's this really fast part. She wanted it a lot faster."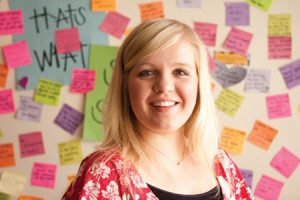 The Going Gets Tough: Despite her successes in the violin program, Sini felt like she was treading water. "My violin lessons are the hardest thing in my life right now," she says. "I feel like I'm not learning enough." If she'd stayed in Finland, Sini says she could get more one-on-one training at no cost. "My mom is saying, 'Come home,' and my brother thinks I'm crazy to be here." Between these pressures and the struggle to afford diabetes medication in the United States, she says, "some days I didn't want to be here at all; I didn't want to wake up."
With time, she found renewed peace in her decision to study at BYU. Her priorities didn't change completely—"I still want to do my violin thing," she says—but violin is not paramount in her life anymore. "My family, when I have one, will be a lot more important."
Her music training at BYU, she discovered, was what she made it. "I realized that if I want to learn over here, I can," she explains, adding that it's only four years, and the opportunity to study with Church members is "really special." "I'm trying to just trust the Lord. That's a big challenge, not trying to rely on myself to plan the future."
The End: "Today I started packing, and it feels so final now," Sini said, stuffing suitcases and boxes during finals week. She was only moving off campus—sticking around for spring and summer classes. "As excited as I am to move on, it's also sad to leave all this behind. Heritage Halls, Fox and Felt, were my freshman year. Most of the funny, silly, crazy, and awesome moments, as well as the bad days, I experienced here with my Fox and Felt friends. And now I'm suddenly supposed to pack . . . and leave, just like that. It's harder than I thought."
---
BRADEN HANCOCK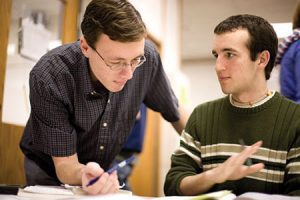 Ups and Downs: At the semester break, Braden Hancock ('14) changed apartments, going from the third floor to the first floor of his Heritage Halls building. But going down two flights actually represented a move up: Braden became a resident assistant, a job that had a few lows (like snow-shoveling duty and monthly cleaning checks) and a lot of highs (like having his own room, leading hall activities, and pulling the fire alarm for fire drills).
The Golden Ticket: Seeking a "golden ticket" to graduate school, Braden set his sights on maintaining his lifetime 4.0. But one class winter semester challenged that lofty goal: Engineering Graphics. "It's taken so much time and is so frustratingly imprecise," he said over a sandwich late in the semester. Engineering Graphics sent Braden to the lab for about 12 hours each week, creating products in various computer-aided design programs. "Mostly what's frustrating is just there's so many . . . ," he paused, searching for the words. "It's like art. It's just not very well defined. In math, you get the right answer and you're right." Looking toward finals, Braden acknowledged that he could end up with an A- if he bombed one of the eight questions on the exam.
Fortunately, Braden's schedule also included linear algebra, in which he excelled and which confirmed his decision to get a math minor. And in the end, he aced the Engineering Graphics final and kept his 4.0 after all.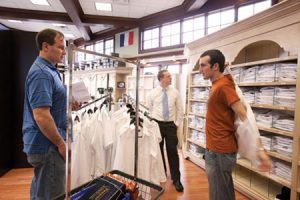 Mission Prep: The evening of Feb. 5, with friends gathered around him in the Kimball Hall common room and family members listening in over the phone, Braden opened his mission call. He learned he would serve in Russia, where he had long hoped to go, and that he would leave June 3. Then began a four-month wait filled with clothes shopping with Dad, reading everything he could about Russia, and taking Randy L. Bott's (EdD '88) famed Missionary Preparation class.
In early April, Braden said: "It's just going to kill me to have to wait two more months! I don't want to study Baroque composers; I want to go sit in on a Russian class! I don't want to be designing fan parts on CAD systems; I want to be memorizing scriptures and discussions!"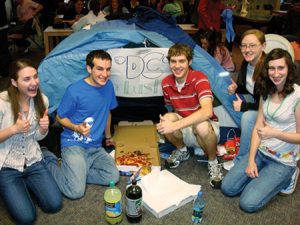 Part of Braden's preparation was saying good-bye to a girlfriend. In December Braden had met Heather Morgan ('12) at a family home evening activity, beginning what Braden refers to as the "season of Heather." Their dating included weekly temple trips, frequent dinners at her apartment, and a Valentine's Day outing that involved ComedySportz, Olive Garden, and a movie. "I've seen her literally every day this semester," Braden said in late April. But as they watched other ward couples make promises to wait through missions, they decided that wasn't for them. With an agreement that Heather would date others, the pair ended their freshman year as good friends.
---
MITCH STALEY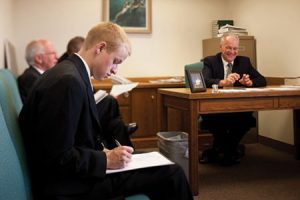 The Replacements: Mitch Staley ('12) returned to his apartment after Christmas break a few days early—his first semester had made him wary. He'd coexisted happily enough with his roommates, but the three had mostly done their own things, and Mitch had mainly kept to his room. Now, with those roommates home preparing for missions, Mitch made sure he was first through the door so he could "take control of the living room" before the replacements arrived. He knew their names—Jordan and Taylor—and that they were transplants from BYU–Idaho, but that was about it. Mitch prepared for the worst.
His defenses didn't hold up long. With boundless energy and joviality, Jordan Weenig ('14) and Taylor Sorenson ('14) quickly broke through Mitch's protective wall.
A month into winter semester, Mitch tried to put words to their influence on him: "They're awesome. They are wild. Like last night: We didn't go to bed. It's nuts. . . . They're just fun."
Over the semester the fun extended from improvised apartment athletics (featuring toy lacrosse gear) to fly-fishing on the Provo River to country dance lessons provided by Mitch in the Wyview parking lot for his roommates and FHE group sisters.
What a difference a semester makes.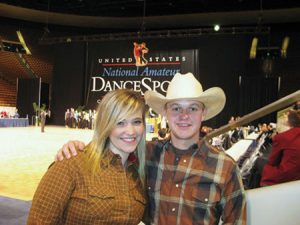 Connections: For all his individuality, Mitch was exactly like the average freshman in one regard—he seemed always to be using a cell phone, in his case a Blackberry. Coupled with his laptop computer, it kept him constantly connected to the Internet, e-mail, and his roommates. "I hear from [my roommates] all day long—this texting stuff," Mitch said on an afternoon early in the semester. Even as he spoke, his Blackberry buzzed and he stole a peek to see what was up.
Mitch acknowledges the challenges of ubiquitous connectivity. When he noticed that lots of students, himself included, were distracted during lectures by e-mail or instant messaging or Facebook, he went cold turkey and stopped bringing his laptop to class.
Yet with most of his classes using online tools—archived PowerPoints, readings, and e-mailed syllabus adjustments from the instructor—remaining unconnected was hardly an option. And for all their ills, the technologies facilitated positive aspects of his freshman life—even his church calling.
After being called as the ward executive secretary at the semester change, Mitch kept his phone on, but silent, during church meetings. Invariably, he'd receive texts from students wanting help coordinating ward business or setting up an appointment with the bishop.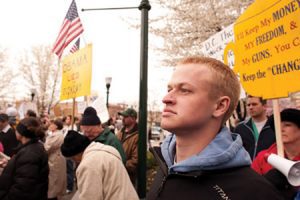 Getting Back to His (Grass) Roots: As an 18-year-old vice chair of the Beaverhead County (Mont.) Republican Party, Mitch got an early start in politics. But he shelved most of that fervor during his freshman year to focus on schoolwork. Still, as the winter semester wound down, Mitch couldn't resist stepping back into political activities.
First, he joined BYU's 400-strong College Republicans club, where he was elected as a vice chairman for the upcoming year. Then, on tax day, he and some friends joined a few hundred demonstrators at the Utah County courthouse for a "Tea Party." Mitch was inspired by the passion he saw displayed on placards and heard in the chants of the disenchanted. "I've been active in many other political rallies and conventions, but never a full-blown protest," he says. "It felt great."
---
ASHLEY FALCON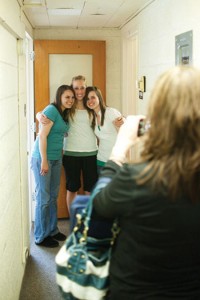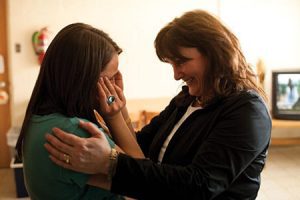 By Study and by Faith: When Ashley Falcon ('12) registered for her second semester, she loaded up her schedule with a double serving of religion courses. "Religion classes give me hope and help me get through the week," she says. "Learning about the gospel helps me realize that I am not going through life alone and that I have Heavenly Father and the Savior to help me."
Religion classes are just one thing Ashley, who was baptized at age 15, didn't anticipate would be such a big part of her college education. "We have so many amazing opportunities, like going to a temple that is within walking distance, attending the live CES firesides, and being in the same room as General Authorities and the prophet," says Ashley. "I never even imagined some of these things would come true for me."
A Good Grade: As Ashley continued in her elementary education major and volunteering in local elementary school classrooms, she decided that she wants eventually to teach first graders. "They're young enough that they're excited to learn—they don't have that 'I'm too cool' attitude yet," Ashley says. "And you don't have to deal with them going through puberty!"
The Housing Hunt: A few weeks into winter semester, Ashley noticed a new hot topic of conversation on campus: where to live next year. She and three of her roommates decided to room together again and set out on the hunt for the perfect housing unit. "We went every Friday afternoon for a month to check out different apartments," she says. "We were about to give up and just live in a box on the street because we couldn't agree on a place; it was either too expensive, too 'ghetto,' too far away, too ugly, or unlivable due to some other reason one of us came up with."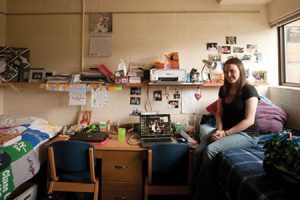 By March they'd settled on an apartment complex—and learned that if they wanted a contract there, they'd need to stand in line with other hopefuls on an appointed day. They secured their place in line at 7 a.m. and settled in for what turned out to be a five-hour wait. "As we moved closer to the front of the line, the manager informed us that there were only two completely empty apartments left—and we were the third group in line," Ashley says. "We were bummed, but we decided to continue waiting." They made the right choice—the manager had made a mistake, and he returned a few minutes later to say there were just enough spots left for the four of them.
When she moved into Heritage Halls at the start of her freshman year, Ashley had been nervous to live with five strangers. "It was hard at times adjusting to living with new people," Ashley says. But by the end of her first year, she credited her roommates with making her freshman experience a time of positive transitions. "Having roommates that I get along with so well has made living on my own a lot . . . easier and [more] enjoyable," she says. "I know we will be friends for life."
---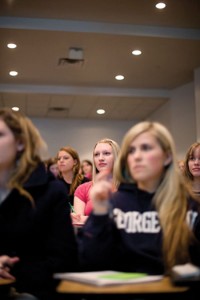 LAURA LARSEN
Pecking Order: On the first day of the second semester, Laura Larsen ('12) walked into a Book of Mormon class that was 99 percent male. A dietetics major whose classes are typically dominated by female students, Laura says: "I thought that somehow my luck had changed!" But the dream was short lived.
"How many of you in here didn't realize that this section was an RM section?" the professor asked.
Laura sheepishly raised her hand. The professor offered to let her stay, but after being the only soprano for the opening hymn, "The Spirit of God," she opted to transfer to a different class.
The situation demonstrates a freshman reality: low-priority registration. Having the fewest credit hours, freshmen tend to have the latest registration dates. Laura had heard glowing reports of this particular professor, so she kept checking back for openings. When a spot finally appeared, Laura nabbed it but failed to note the "returned missionary" qualification.
Laura had better luck with the rest of her schedule, thanks in part to some upperclassmen ward members who registered themselves for Laura's hard-to-get classes in order to exchange places with her when she could register.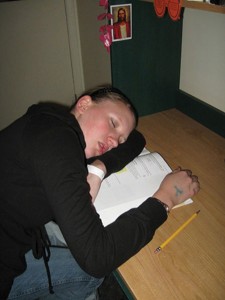 Information Overload: Several of Laura's predietetics classes required a lot of memorization, so Laura devised a method to squeeze a few more productive minutes out of each 24-hour period: "If you put your papers or note cards in a plastic bag and tape them somewhere in the shower, you can get in those extra vital study minutes that make all the difference," she says.
However, there was a hazard attached to Laura's disciplined regimen: by the middle of the semester, she was talking in her sleep about diagnosing disease.
That Team: Laura's winter-semester wasn't all academic. A little exercise by way of an intramural basketball team helped her relax, though the team was far from victorious. "Someone has to be the team in a game that loses. We happened to be 'that team' all season," Laura says. In fact, with only one game to go in late March, the team had racked up a six-game losing streak.
But Laura and her teammates were more amused than dismayed by their record, and they had the consolation of some glory in their final loss. They started the game behind, 2–16, but came back to tie it up at 36–36 with 20 seconds to go. In the final moment, the other team made a basket and Laura's team lost the game 36–38 in a very respectable nail-biter.
"Those coveted intramural champion T-shirts will have to be won another season," she says.
---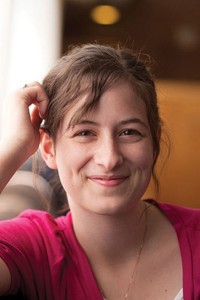 WHEN I GROW UP
Elise Biancardi ('12) spent her freshman year on the hunt for a major.
"I think [my parents] have come to expect a new career idea from me weekly, and they usually get it," she says.
Elise started in August with intentions to pursue music, then sped successively through human development ("change as many lives as possible"), psychology ("a good balance between science and people"), and mechanical engineering ("I love science and problem solving"), only to settle on chemistry ("medical research; . . . forensics would be fun too") by the end of her first semester.
That was just the beginning. During her second semester, she considered philosophy ("to help college kids form a moral foundation"), business management ("a fun way to use my logic and puzzle-solving brain"), anything pre-law ("seems a lot like [being] a student—your job is to know the material"), and journalism ("researching, investigating, and getting to the truth").
"The hardest part is that I feel the need to have all the information before I make a decision," says Elise. "A major has such long-lasting and unexpected effects on a person's life that you can't make a perfect pros and cons T-chart."
After much searching and some frustration, she took a student-development class about choosing a major that gave her a new perspective.
"The most important thing I learned is that your major is not the end of the world," Elise says. "Lots of people have careers in different fields than their major."
By the end of the year, she had two finalists: business or journalism, both with the possibility of law school afterward.
But that, she adds, "is still liable to change."
—Amanda Bagley Lewis (BA '09)
---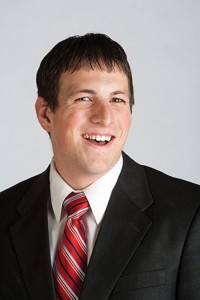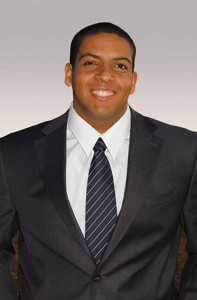 CALLED TO SERVE
In the 2008—09 school year 352 freshman boys left BYU after one semester, bound for missions around the world. Two of our freshmen—Adam Jones ('14) and Terrance Motley ('14)—joined them. Both were called to the same mission—Italy Milan.
---
Feedback: Send comments on this article to magazine@byu.edu.