---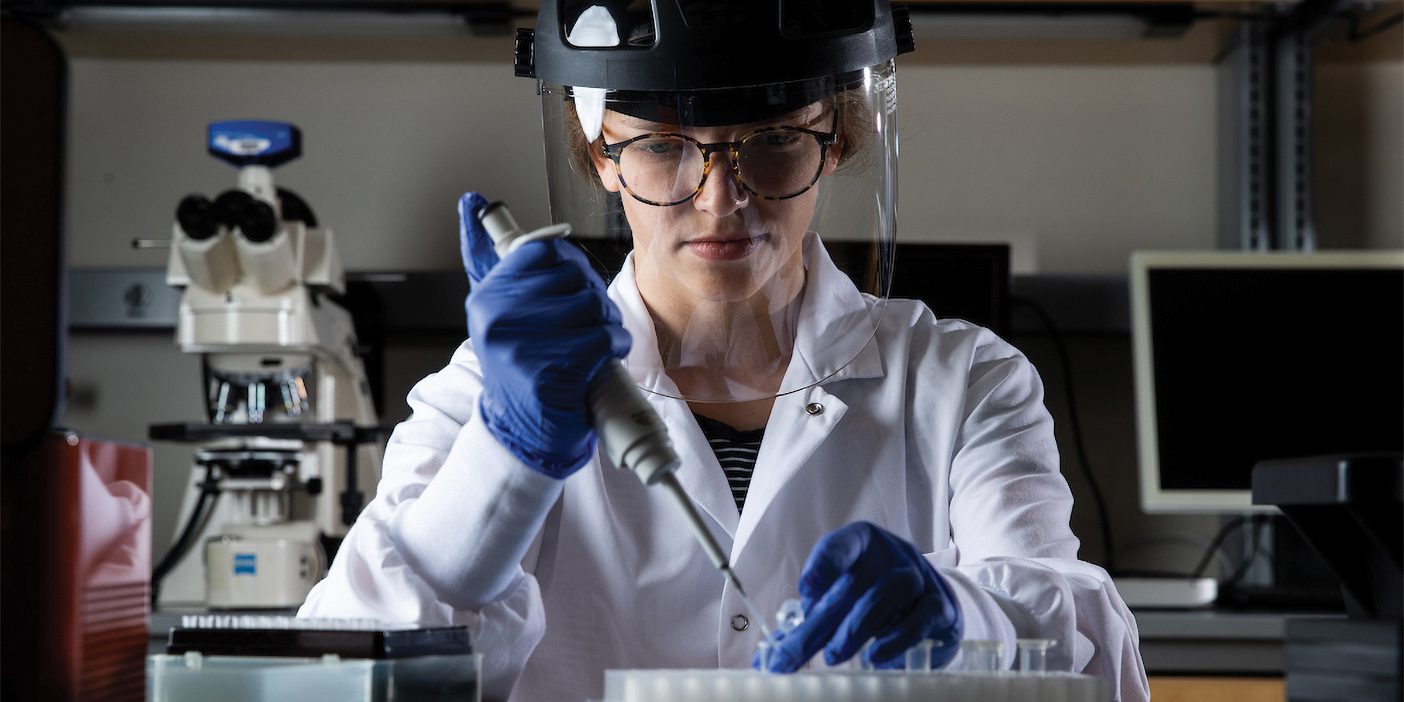 People caught in a pandemic crave accurate data. But how can they find trustworthy information, considering limited testing capacity and asymptomatic spread of a highly contagious virus?
To find answers, the Utah Department of Environmental Quality partnered with research groups from several Utah universities, including a BYU team with plant and wildlife sciences professor Zachary T. Aanderud (BS '97) and students Kevin T. Torgersen ('21) and Alison J. Barnett ('22).
The researchers monitor wastewater flushed from businesses and homes in various Utah counties to detect patterns in coronavirus infection rates and to gain a better understanding of the true numbers of infections. The process of extracting COVID-19-specific RNA from wastewater could offer a way to locate hotspots and provide timely and accurate statewide and local updates.
"Not everyone gets tested," says Aanderud. "But almost everyone goes to the bathroom daily, which could make this metric extremely useful for educating the public about the severity of cases in their communities."