---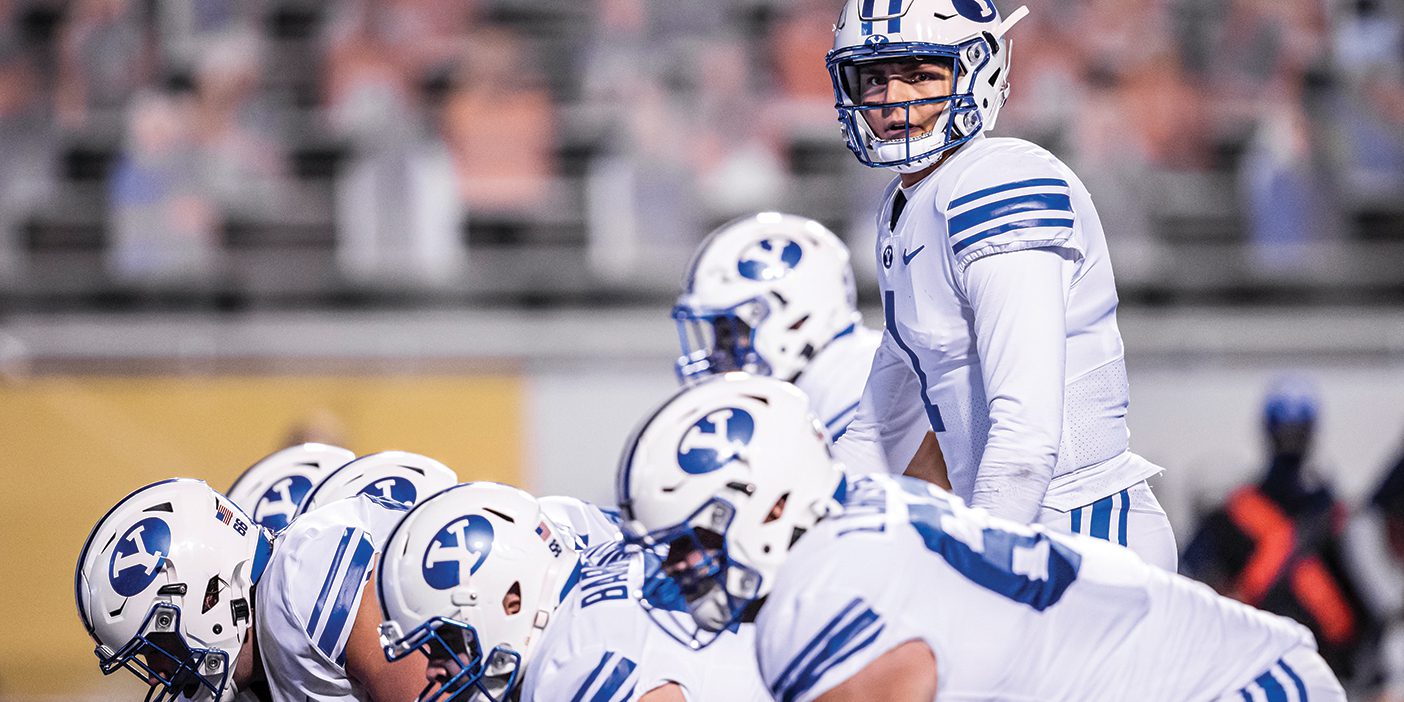 Zach Attack
When COVID-19 struck and most of BYU football's original opponents canceled, the independent Cougars found a way to play. In an improvised 12-game season, QB Zach M. K. Wilson ('22) led the high-powered offense to 43.5 points per game and a No. 13 national ranking. Along the way, Wilson became a Heisman contender.
1st Wilson's 2020 season was No. 1 in BYU history for pass-completion percentage (73.5 percent), yards per pass (14.9), and TD/interception ratio (33/3).
10 rushing touchdowns by Wilson in 2020, tying BYU's season record set by Taysom S. Hill (BS '16) and J. Steve Young (BA '84, JD '94).
28.2 points: BYU's average margin of victory over 2020 opponents.
---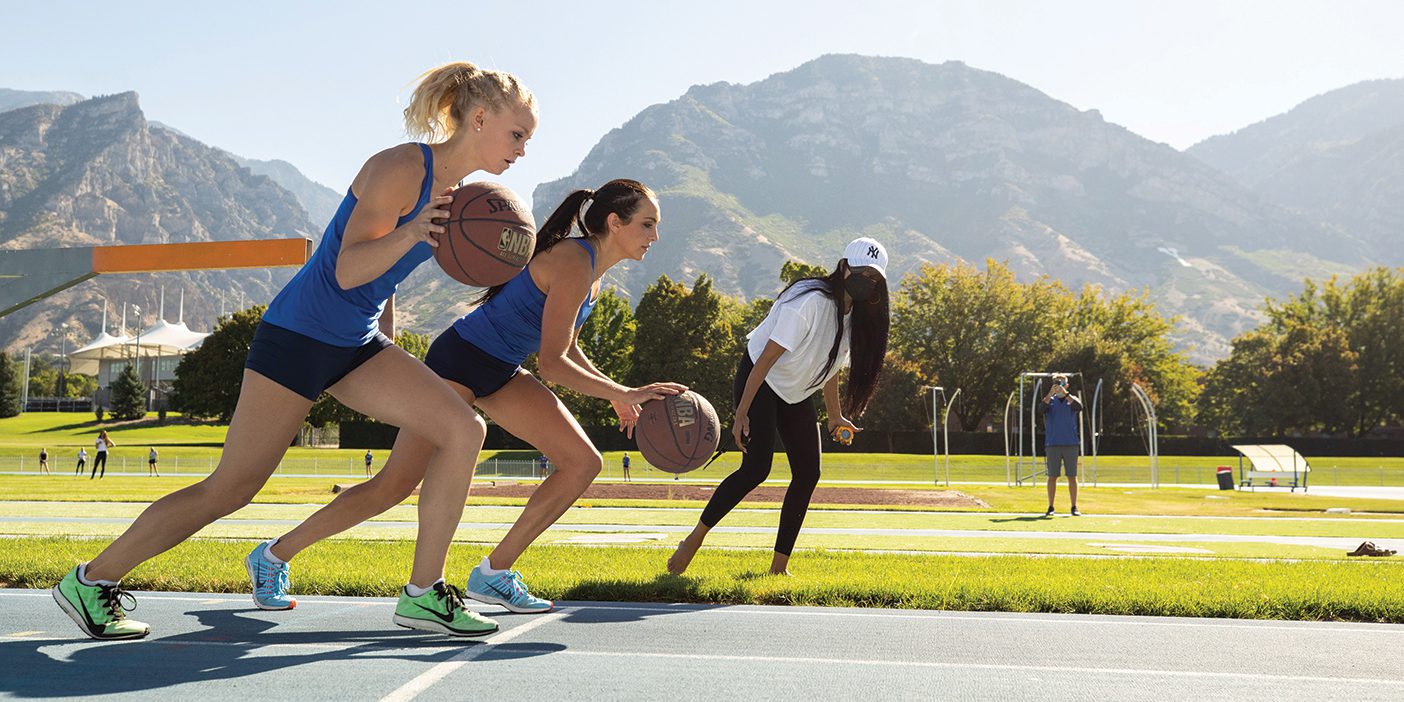 Winning the Wait
Track and cross country athletes Whittni Orton ('21) and Anna Camp Bennett ('21) played basketball in high school—sometimes against each other—but could they dribble and run at top speed? On Sept. 4 both runners shattered the women's basketball-dribbling mile world record: Orton ran the mile in just 4:58.56; Bennett was hot on her heels at 5:10.37.
"You usually try to turn your brain off, but with the basketball you have to be focused the whole time so you don't lose the ball," says Orton.
When fall competition was postponed due to COVID-19, BYU associate director of cross country and track and field Diljeet Taylor had to get creative—and the basketball mile provided a win for the team.
"We're all in the wait together, but we're attempting to win the wait," Taylor says. "We're just putting our heads down and working hard. It's really important to instill confidence that we can get better from this."
In 2019, the team took second place at the NCAA cross country championship in Terre Haute, Indiana. The postponed 2020 season has been hard on Taylor's runners. With plenty of question marks surrounding a potential winter season, Taylor reminds the women their success is not defined by chasing national titles: "We're chasing greatness within ourselves."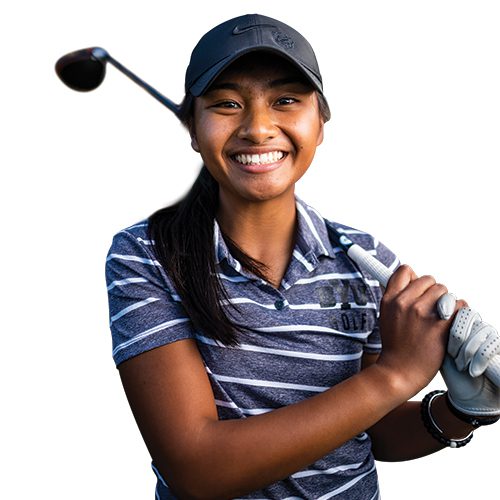 Coming Out Swinging
Golf was one of the few collegiate sports that played a competition schedule last fall, and BYU's Allysha M. Mateo ('23) made the most of it. At tournaments, the junior had three top-10 finishes, including second at the Lady Red Wolves Classic and third at the Cowgirl Classic in Oklahoma, where she battled thunderstorms and wind to pull off what head coach Carrie Summerhays Roberts (BS '04) called "a great finish among some really great players."