---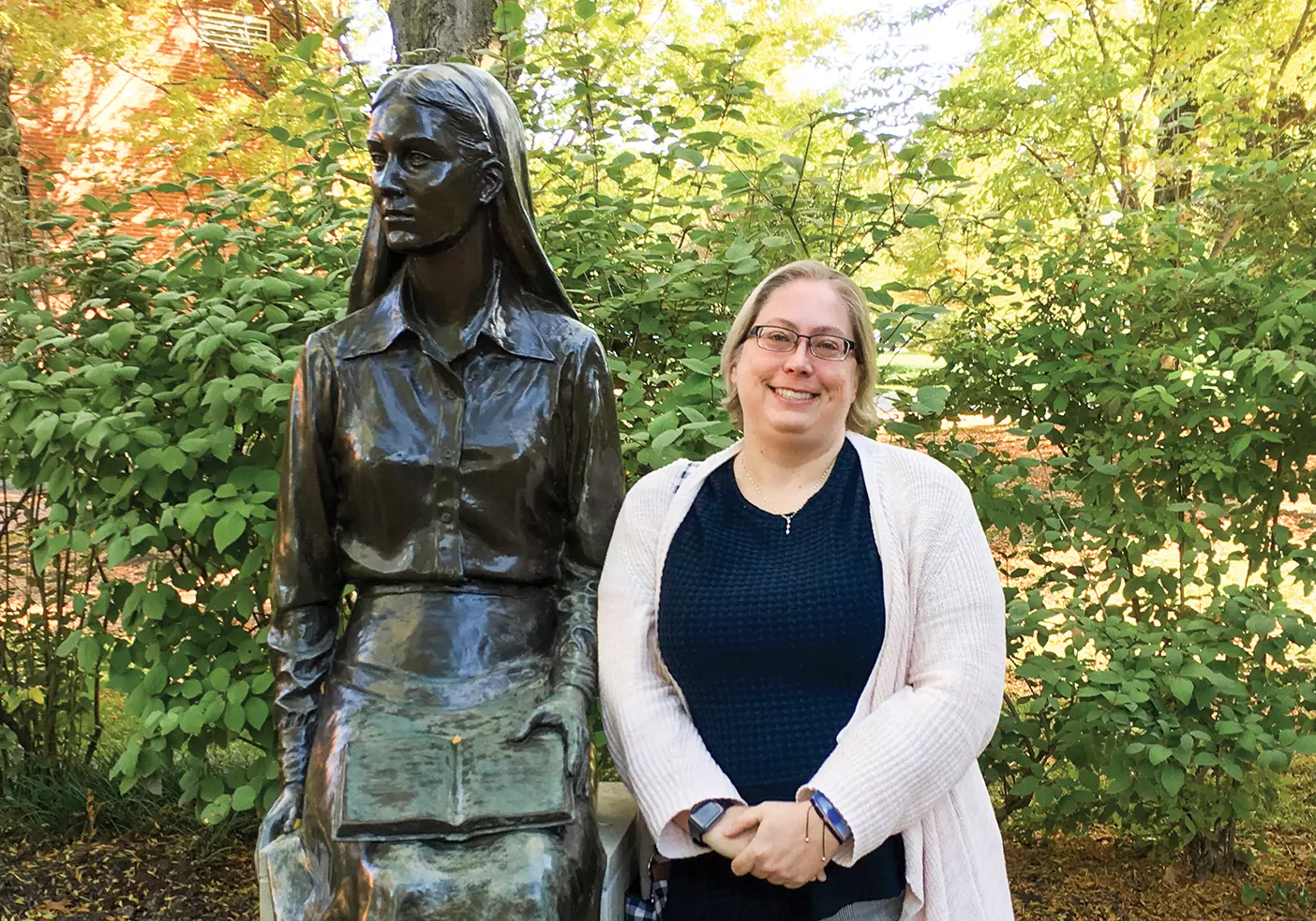 Ellen L. Jepson (BA '00) has made perseverance a lifelong habit. She has learned that if you persevere through a hardship—and get a little help—the results can be positive.
Starting her sophomore year at BYU, linguistics and organ-performance student Jepson became ill and doctors couldn't identify the problem. She felt terrible, often missed class, and failed or had to withdraw from many courses. She was doing a lot: along with her major and organ studies, she was learning Russian and living in BYU's foreign-language housing. "I thought, 'Why am I playing organ? I cannot do this,' " she recalls. She was finally diagnosed with endometriosis and in May 1999 had an emergency surgery.
Before the surgery, Jepson had set up two summer jobs to pay for the coming fall semester—one in the MTC dish room, the other delivering mail across campus. But as she recovered Jepson could do neither job, and her plan for covering fall tuition evaporated. Fortunately, she had been awarded a BYU Alumni Replenishment Grant, where students receive support with an expectation to pay it forward later. With the half-tuition grant, she needed only a small loan to make ends meet.
To Jepson, the grant felt redemptive, coming to her at such a difficult time. As always, she persevered—and graduated. Doing so "felt like a triumph," she says, as did playing the organ at commencement. After graduation, Jepson earned a master's of library science degree at the University of Wisconsin–Milwaukee before becoming a public librarian back in her hometown of Appleton, Wisconsin. Along the way she never forgot about the grant that helped her make it to graduation at BYU.
"What I liked about the grant was that it was a pay-it-forward grant," she says. "As I paid it off—and sometimes that was just $5 a month—I knew it would help someone else in need. Doing so was incredibly important to me."
After another serious health crisis—this time requiring a brain surgery performed at Mayo Clinic's campus in Rochester, Minnesota—Jepson took a job as an ontologist at Mayo. In her new job managing the organization's metadata and medical taxonomies, she has drawn upon both her library and linguistics backgrounds.
In Rochester she rediscovered other loves: she reconnected with BYU by taking on the role of chair for the local alumni chapter, where she helps students in need. And she rekindled her love for music by starting a successful piano studio. "It's so satisfying to see someone struggle and be about to give up and then do the thing they thought they couldn't do," she says. "That is why I love teaching piano.
"That perspective fits the shape of Jepson's own life, and now, as an ontologist, music teacher, and alumni organizer, she mentors others along to success in the same way.