---
While other Las Vegas visitors were passing the night at shows, casinos, and buffets, seven BYU cybersecurity students sat hunched over their laptops in the lobby of the Ellis Island Hotel. You wouldn't know it by their still bodies and focused faces, but they were deep in a feverish game of capture the flag. As part of the DEF CON international hacking conference in August, teams gathered to capture—and defend—digital "flags" by decrypting files, hacking websites, and scouting out vulnerabilities in programs and hardware.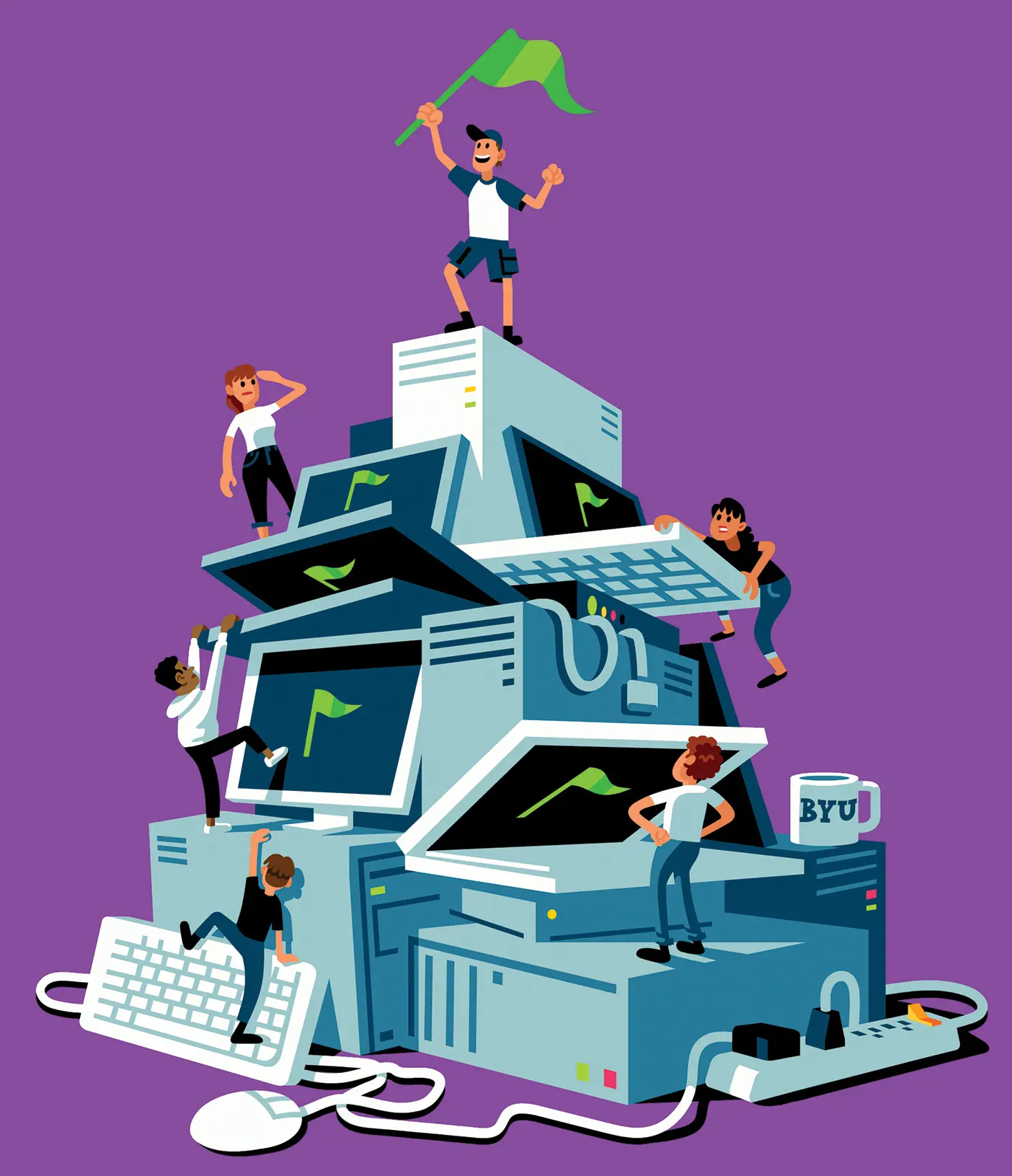 Up against talented teams from around the world, the BYU students, all first-timers at the conference, were surprised when they found themselves atop the leaderboard. Motivated by Spotify playlists and enduring the hotel's weak WiFi, Justin K. Applegate ('24), Tanner J. Meeves ('23), and the rest spent roughly 50 hours over four days completing cybersecurity challenges.
They communicated in code to guard their flags from opponents. Each challenge solved earned them another flag, inching them closer to an eventual first-place finish.
The BYU students had traveled to DEF CON to compete, network, and learn. "There's learning oppor- tunities at every single corner," says Meeves. "It's just a fire hose of information from the brightest minds in the world in cybersecurity and hacking."
Team leader Applegate says winning first place in a DEF CON competition was exciting—for him personally, but also for BYU. Cybersecurity has been a major at BYU only since 2018, and Applegate says the win helps "put BYU on the map in terms of cyber-security competitions."