---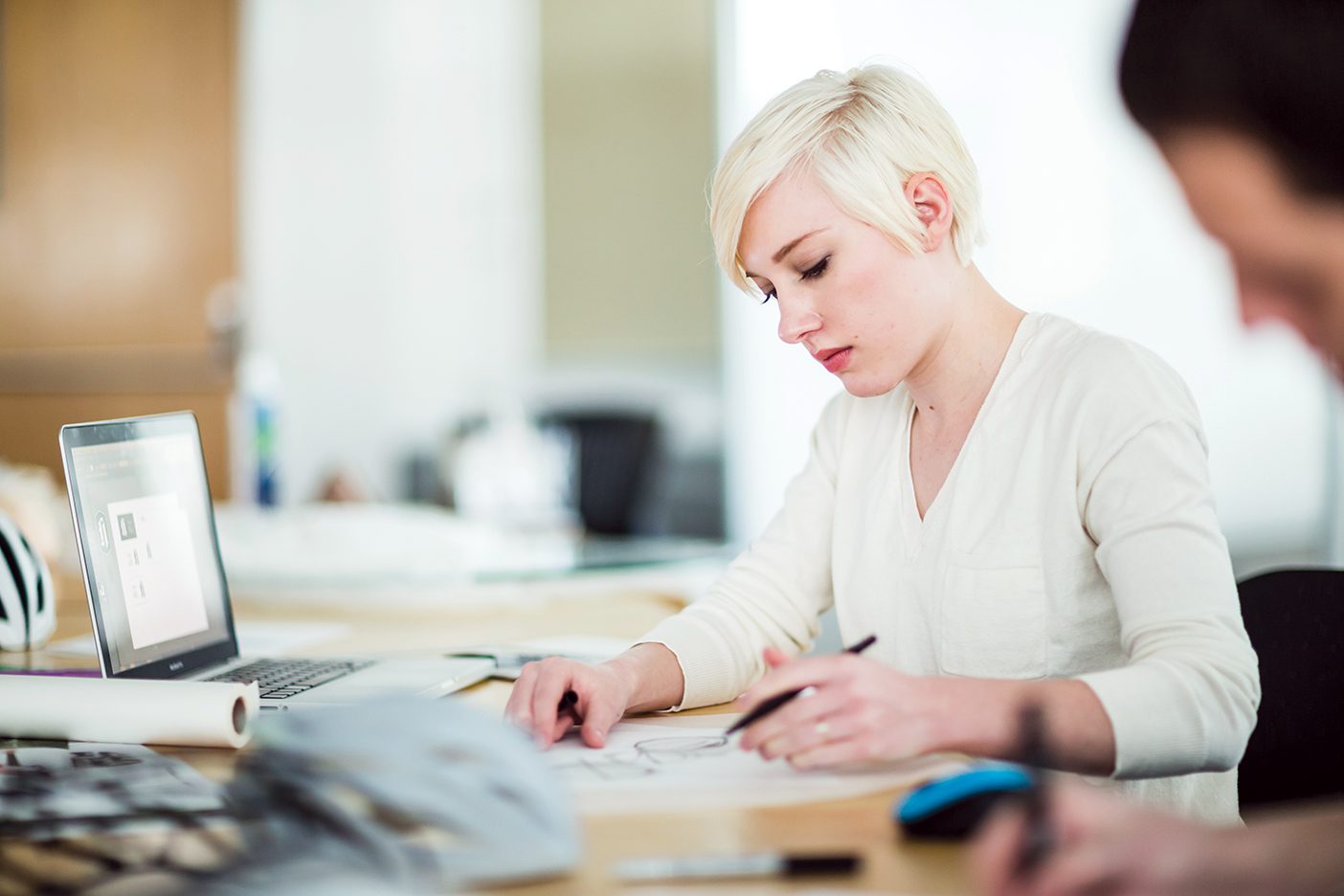 To keep up with industry changes and needs, BYU opened four new majors this fall semester. Meet the new degrees:
Major: Cybersecurity
College: Engineering
With 1 million cybersecurity jobs available in the United States, demand for a corresponding major was high. The new cybersecurity major builds on the current information-technology major, which has already been emphasizing cybersecurity in various classes. Cybersecurity graduates can work in government agencies, analyze data-driven forensics, and run penetration testing for companies, among other employment opportunities.
"There is a real need for people with great technical skills and high ethical standards, and that's where our students fit in," says Derek L. Hansen (BA '98), professor of information technology and cybersecurity.
---
Major: Editing and Publishing
College: Humanities
The new editing and publishing major prepares students for professional and freelance careers through a deeper understanding of English linguistics. After graduation, editing and publishing majors may find themselves working as editors, writers, technical communicators, public-relations specialists, or legal professionals.
"The linguistics and editing faculty have been working on the proposal for this major for years," says Alan D. Manning (BA '84), professor of linguistics and English language. "We're excited to see how it plays out for the students, how much deeper understanding of linguistic structure can add to editing students' skill sets."
---
Major: Statistics with an Emphasis in Data Science
College: Physical and Mathematical Sciences
In the digital age, businesses like Google, Netflix, Amazon, and Walmart need a way to make sense of the overwhelming amount of data they collect about their clients. Many companies are looking to hire statisticians who have additional experience with computer programming. Cue the new data science emphasis.
"This emphasis will help graduates qualify for more jobs by helping them to develop skills both in statistical methods as well as in computer science and programming so that they are better able to communicate effectively on data-science teams," says Shannon Neeley Tass (BS '01, MS '03), an associate professor and curriculum committee chair in the Department of Statistics.
---
Major: Design
College: Fine Arts and Communications
Distinct from the existing graphic-design BFA program, the new, limited-enrollment design major provides broad understanding of design principles and theory that will prepare graduates to work in fields such as user-experience design, design of virtual- and augmented-reality environments, and digital storytelling, including hybrids of animation and gaming.
"The program . . . allows [students]to explore emerging sub-disciplines such as design thinking and user- experience design," says Eric A. Gillett (BFA '91), chair of the Department of Design.