---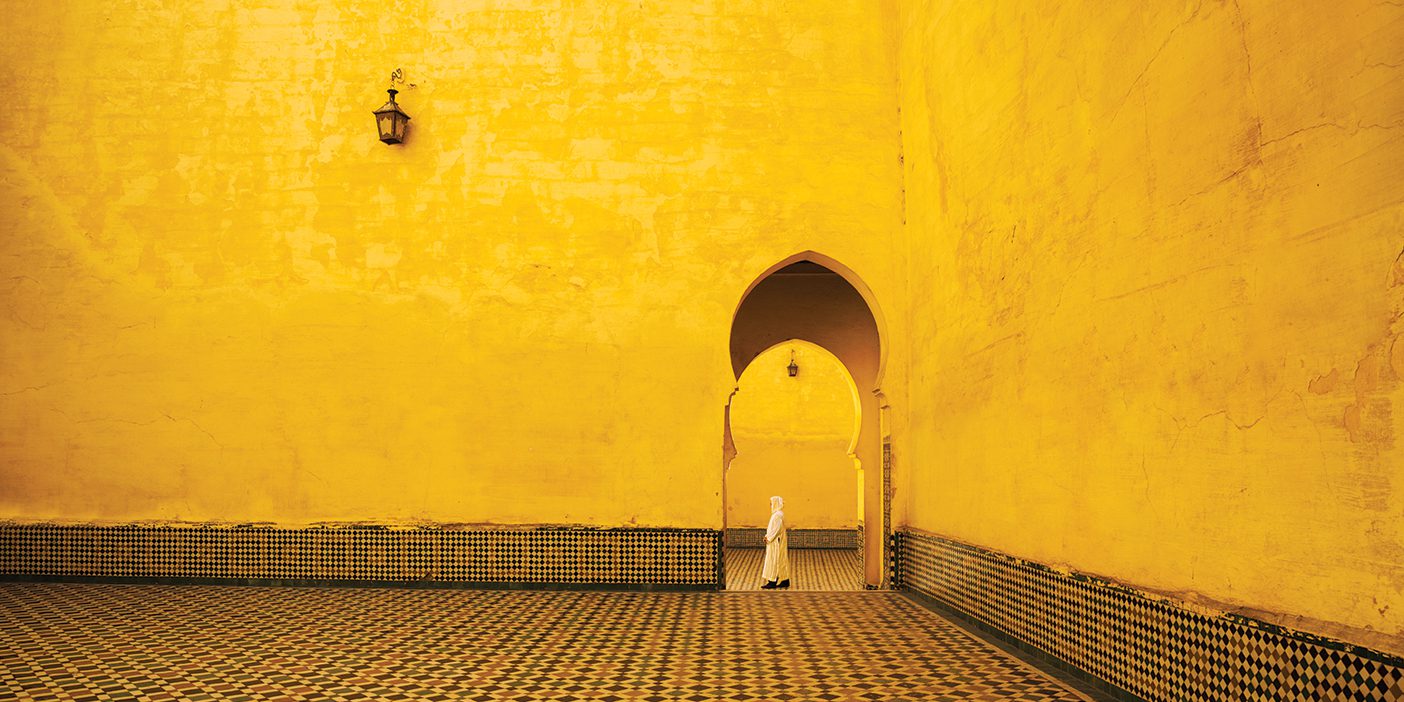 On Nov. 10, 2019, the historic walled city of Meknes, Morocco, transformed for the birthday of the Prophet Muhammad. Vendor tents and people filled the alleyways. As BYU student Steven C. Tibbitts ('20) explored each artery, he astounded everyone with not only his fluency in Arabic but his Moroccan dialect too.
Though they were evacuated in March 2020 due to the coronavirus pandemic, Tibbitts; his wife, Jayde Nielsen Tibbitts ('21); and fellow BYU student Micah R. Wood ('20) called Meknes home for almost a year. What brought them there? Tibbitts and Wood are BYU's first Arabic flagship students since the university received flagship designation from the National Security Education Program. The designation makes BYU one of only seven Arabic flagship schools in the United States.
Flagship designation comes with $600,000 in funding to boost BYU's Arabic program and to finance some of the Y's best students on this year-long capstone in Morocco, where they reach professional-level language proficiency—as undergrads. They live in local homes, study at the Arab-American Language Institute in Morocco, and complete an in-country internship in a field of their choosing.
"BYU graduates more advanced-level proficiency undergrad students in Arabic than any other institution in the country," says R. Kirk Belnap (BA '83, MA '86), director of the BYU Arabic Flagship Program. Just last fall, competing at the first-ever U.S. Arabic Debating Championship, held at Harvard, a team of BYU students took first for the best non-native speakers of Arabic.
In fact, because BYU's Arabic-language program is so rigorous, BYU was one of the only universities to prepare students for placement in Morocco within the first year of flagship funding. This achievement "was one of those rubber stamps of 'you have picked the right organization, because they can deliver,'" says Belnap. It helps that BYU's program has long included a study abroad in Jordan.
BYU is now home to two national flagship programs—one of only four universities in the United States have this distinction.
Due to COVID-19, all BYU international programs are temporarily on hold; it's unclear when the Arabic flagship and other study-abroad programs will resume. But when they do, the flagship experience will give BYU students a leg up, says Belnap, in careers ranging from the military to humanitarian service to diplomacy. Several former BYU Arabic students have served as ambassadors in the Middle East. "Students will now graduate with a breadth and depth of language and cultural proficiency unthinkable in the past."