---
Following President Thomas S. Monson's October 2012 missionary-age-change announcement, BYU's enrollment saw a 10-percent dip as students answered the call to serve. Four years later BYU's total enrollment is almost exactly the same as it was at the time of the announcement. Check out those and other BYU missionary-related numbers:
Returned-Missionary Surge
In fall 2016 21,560 students—65 percent—were returned missionaries. The total number of returned missionaries on campus in 2012 was 15,432, or about 46 percent of the total student body. At that time approximately 10 percent of female students had served missions. Now, nearly 40 percent of female students are returned missionaries.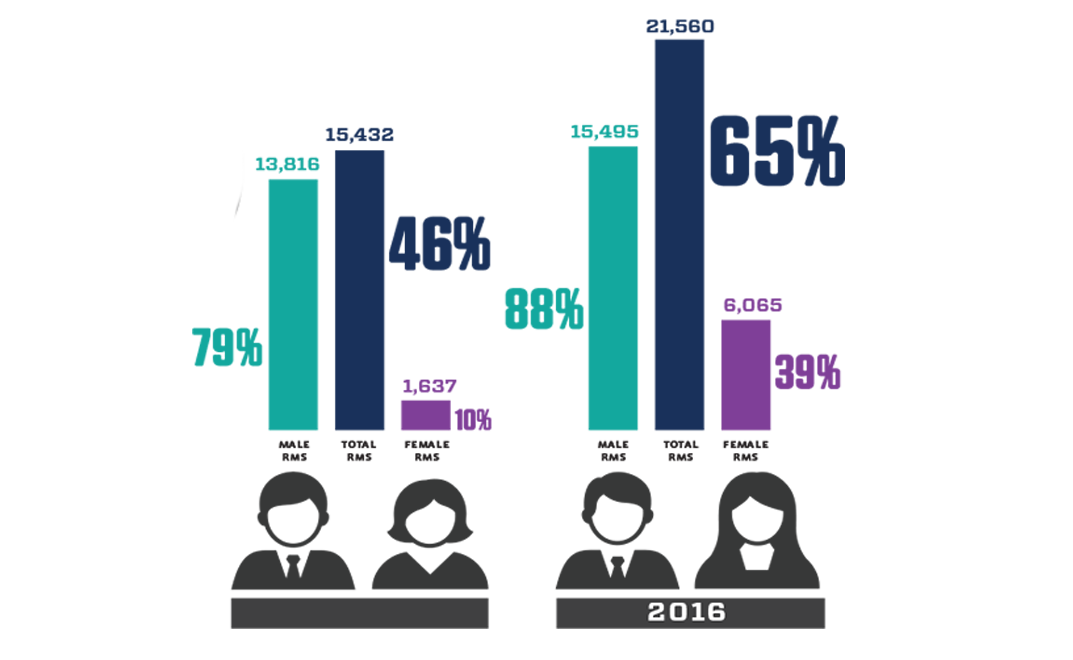 More Than One Tongue
Many students come home from missionary service with a second language to build upon in classes at BYU.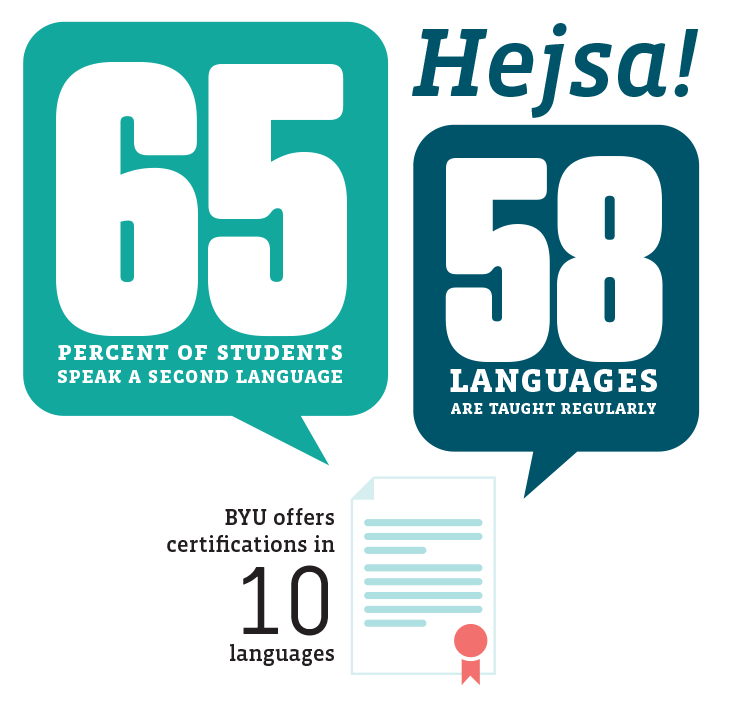 Where Do Students Serve?
There are RMs on campus from just about every mission on the planet, but six countries are home to the most-represented missions on campus.

Enrollment Bounces Back
Rather than admitting a slew of new students to fill the void left by younger departing missionaries, the university held admissions steady, returning to its former capacity last year.