---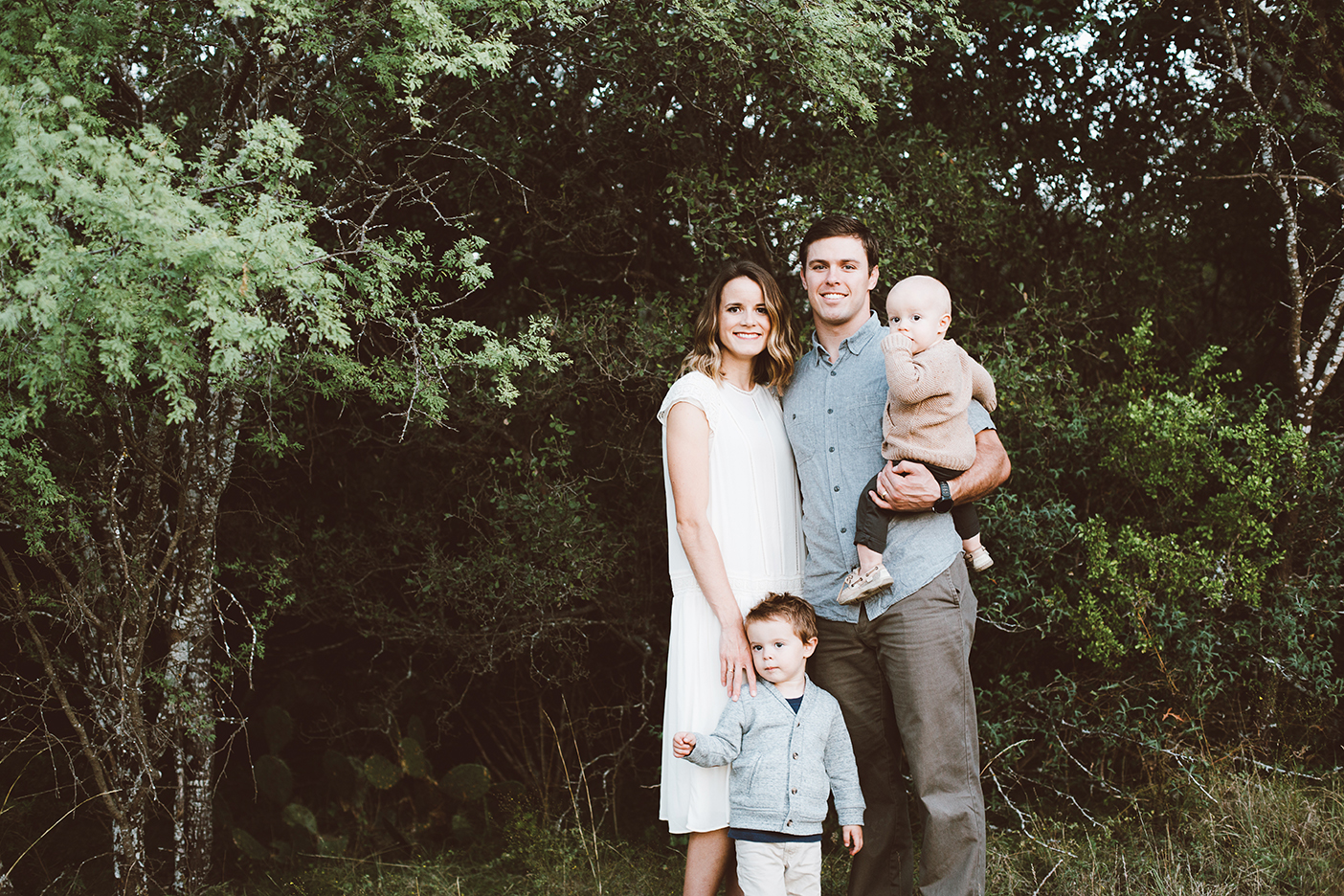 Sometimes it takes a village, and sometimes it takes an alumni chapter. Following a recent tragedy in Medford, Oregon, it took both.
In May, Lauren Folsom flew to Texas to accept a degree in medicine from UT Health San Antonio, walking across the stage with great dignity and pride. Although she had longed for this moment, she could not fully savor it: she had come to accept the diploma on behalf of her late husband, former BYU running back Ryan J. Folsom (BS '12, MS '14). He had been hit and killed by a wrong-way driver in January while traveling to the Bay Area to explore a residency. The tragedy had left Lauren with two children and another due to be born just weeks after Ryan's death. "[The graduation] was difficult, for sure," Lauren says. "But it was good closure, and I needed to go."
Just a few years before, Ryan had been a BYU neuroscience student who returned home to Medford at Christmas with a broken heart, having just ended a serious relationship. His family set him up with Lauren, a Utah State student and Medford native who had also returned home for the holidays with the same heart condition—and for the same reason. In three weeks Ryan and Lauren were engaged; in three months they were married. After Ryan finished a BYU master's degree in neuroscience, they moved to San Antonio for medical school. When the tragedy happened, they had started a family, finished school, and were living in Medford while looking into residency programs.
Ryan was well known and loved in Medford, having been an excellent student and a multiple-sport athlete. Local news coverage of his death caused a community-wide outpouring of grief and concern. The Folsoms' bishop, P. Ryan Hungerford (BS '99), and other members of the local BYU Alumni chapter got together to see what they could do. "We all decided . . . that, instead of our normal spring fun run, we would rename it in Ryan's honor and make it a larger community event," says Hungerford.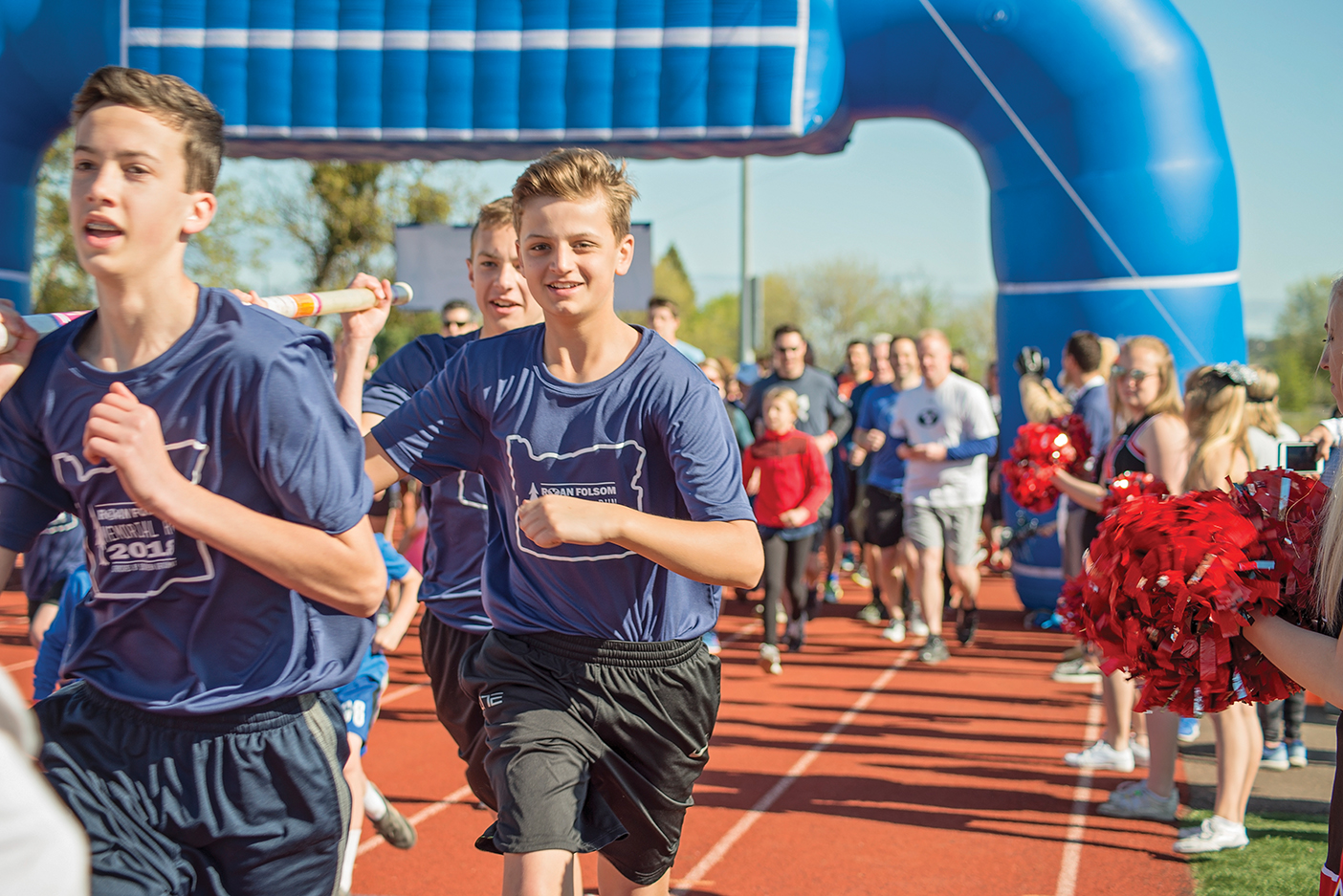 With the family's permission, and with the involvement of Ryan's high-school track and football coaches, the BYU Alumni Southern Oregon Chapter created the Ryan Folsom Memorial Run for the entire community. The chapter didn't want to capitalize on a tragedy, so chapter members paid for the expenses that would normally be covered by fees and sponsorships. The run instead invited donations, all of which were used to create BYU and community scholarships.
On the morning of April 21, race day, some 350 people showed up at Folsom's alma mater, North Medford High. Speakers included both Ryan's mother, Mindy Folsom, and Lauren, who says, "I didn't speak at the funeral, and I wanted to say thank you to everyone. Ryan loved to have fun; he wouldn't have wanted anyone to come gloomy, so I told the crowd to have fun. The run let me step out of my grief and smile, and that felt good."
The chapter's efforts were healing. Ryan's father, Dave—himself a medical doctor—told Hungerford, "After Ryan died, everyone came out of the woodwork with calls, texts, and visits, but it came at a time when it was hard to talk about him. Now everyone's gone back to their lives, and the calls have stopped." The memorial run and community outreach helped fill that ensuing silence.
"It meant so much to the family," says Hungerford, "because it let them reengage with Ryan as a person and talk about him and not let him be forgotten."