The Minnesota Teacher of the Year knows what it's like to be an immigrant.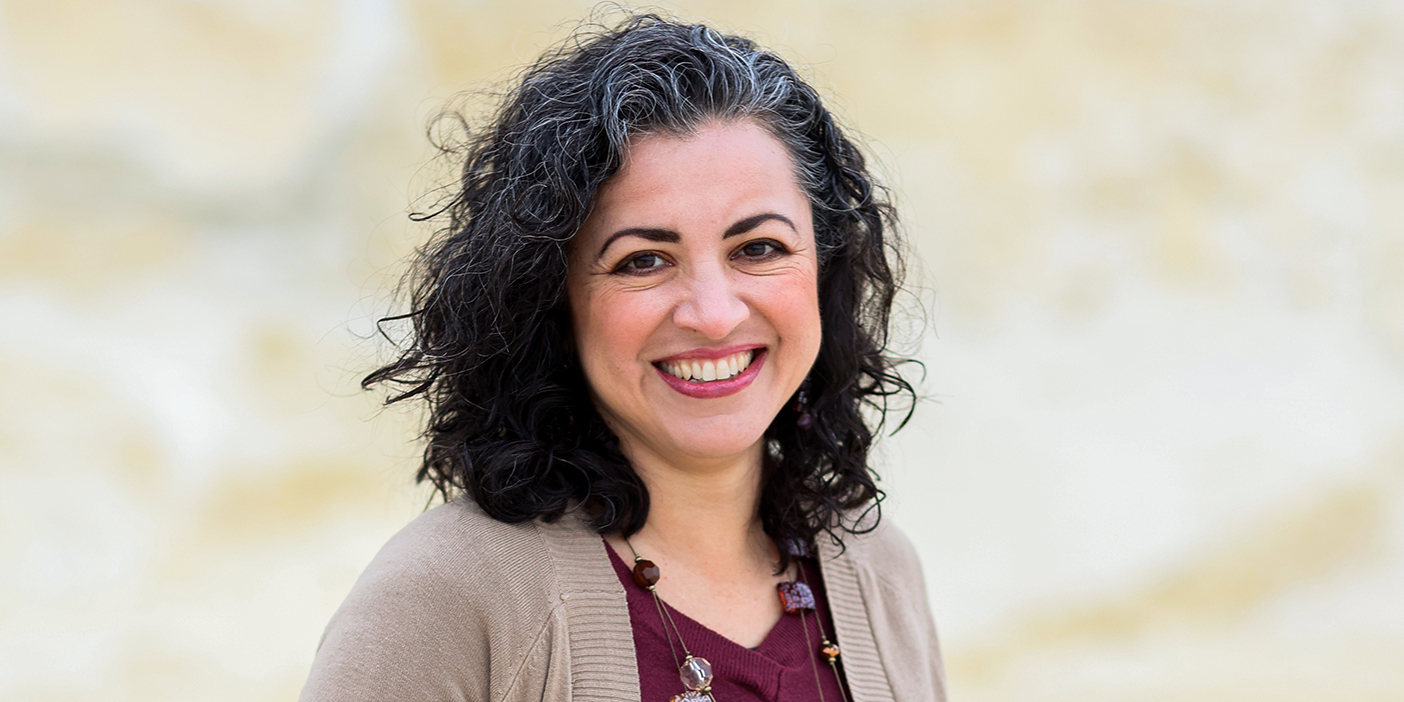 For two brothers in Rochester, Minnesota, high school was about more than balancing class loads, attending games, or hanging out with friends. Refugees from Sudan, the hard-working boys had to take on adult responsibilities like paying for rent and food, buying a car, and getting insurance while also navigating the complexities of finishing school and applying to college and for citizenship. It's a tall order for any youth, especially ones still learning English.
Fortunately for these boys, they had ESL and ethnic-studies teacher Natalia Alvarez Benjamin (BS '99, MA '07) at their side. An immigrant herself, Benjamin has made her classes at Century High School a haven for newcomers to her community. "We don't often realize the hardships that come with being one of the few," says Benjamin, who was named Minnesota's 2021 Teacher of the Year.
Many of Benjamin's students— native speakers of Spanish, Vietnamese, Cambodian, Arabic, and other languages—have had their formal education disrupted by wars or natural disasters. Upon entering the United States, they are forced to catch up with their peers academically, navigate a new school system, and adapt to a foreign culture—all while learning English.
"A lot of the students . . . are able to see themselves in me," says Benjamin, who grew up in Guatemala and Nicaragua speaking Spanish, attended a French school, and also studied English, German, Latin, Greek, and Russian. Even with that background, coming to BYU in the 1990s tested Benjamin as she grappled with English grammar.
After graduating from BYU, Natalia and her husband, Michael C. Benjamin (BS '99, MSW '02), moved to Idaho. Not finding bilingual education options for their kids, they started their own Spanish-immersion preschool and taught after-school French and Spanish classes for elementary-aged children.
As a high school teacher, Benjamin focuses on helping her students build "multilingual identities," incorporating aspects of their home languages and cultures into their learning. University of Wisconsin–Bridgewater language-education professor Jenna Cushing-Leubner, who nominated Benjamin for the 2021 award, says this approach "legitimizes who [the students] are as [they] move through the world as multilingual people."
Benjamin sets high expectations for her students while creating an environment of friendship, safety, and respect. "In education we often focus on the content," she says. "But especially for students who need a lot of support, building relationships is crucial to their success. It's important that students know I have their back."
---
SERVICE STORIES: In Going Forth Y Magazine shares stories of alumni making the world a better place by serving in their communities, congregations, and homes. Let us know when you see an alum going about doing good. Send your nominations (and any photos) to alumninews@byu.edu.