---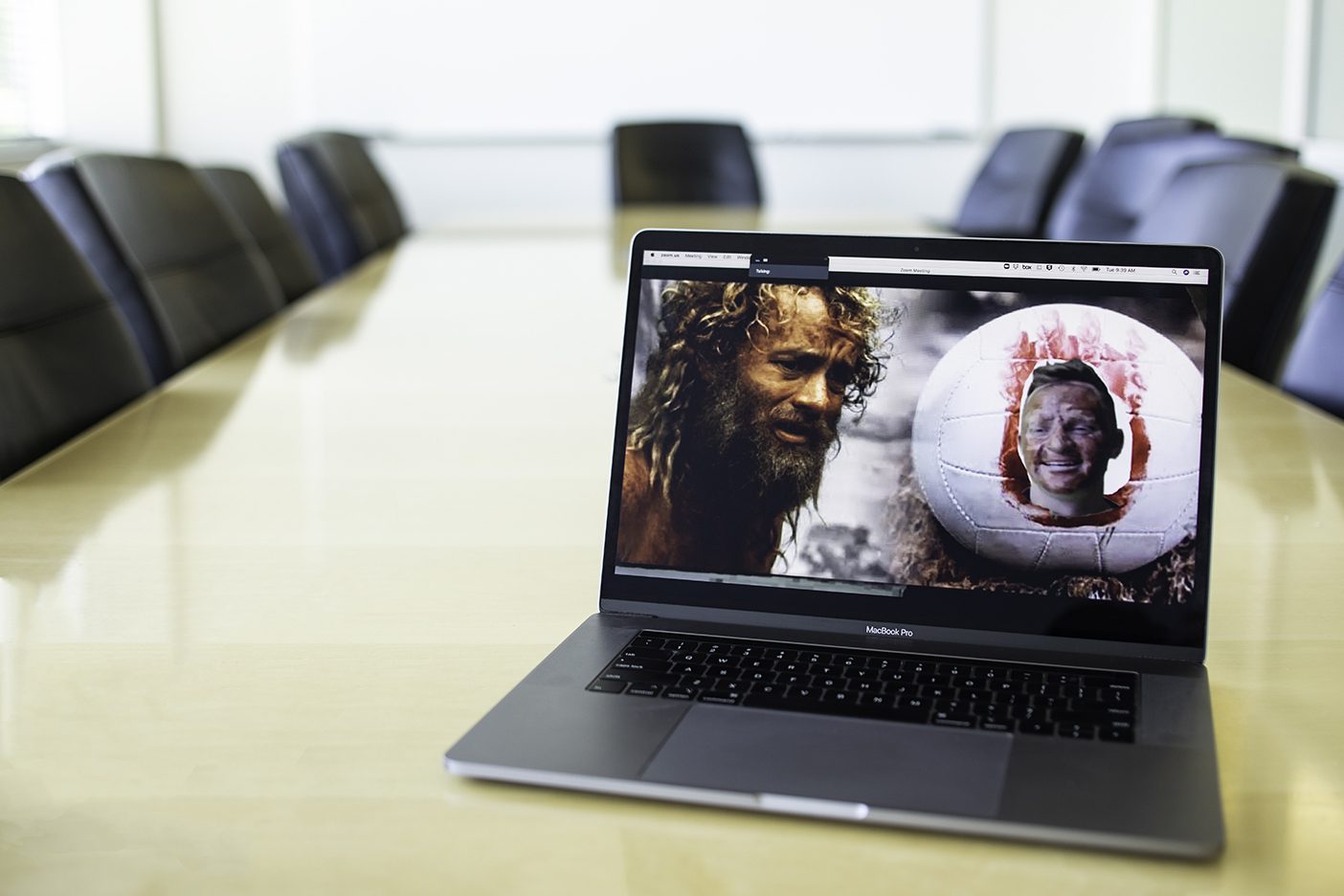 Trevor T. Lemmons (BS '14, MBA '20) wore a full-body giraffe costume every Halloween during his MBA program. He donned the long neck again at the annual MBA banquet. Its most recent appearance? An MBA class conducted over Zoom after BYU classes went remote due to COVID-19—this time with a Serengeti digital background to complete the look.
The giraffe was just the start. Encouraged by the reaction from peers and professors, Lemmons took on more than a dozen Zoom roles during winter semester: a cow, a snorkeler, a Ninja Turtle. "I definitely spiraled," he says.
Over time the costumes became more complex as he dressed up as Nintendo's Mario with the help of some mascara to cover his ginger 'stache and a friend to play Luigi. Eventually he jerry-rigged a green screen to really make the Zoom backgrounds pop. From there, all he needed was some melted chocolate smeared on his face to create his "pièce de résistance": Wilson the volleyball from Cast Away.
It wasn't just attention-seeking. "Everyone hated Zoom class," says Lemmons. "[This] was just my effort to try and brighten people's days."
But the costumes "came back to bite me," says Lemmons. In April MBA students voted that Lemmons take on a Steve Jobs Zoom personality and speak at their virtual graduation. Dressed as the Apple exec in black turtleneck, Lemmons, who ironically starts a job at Microsoft in July, gave the speech.