---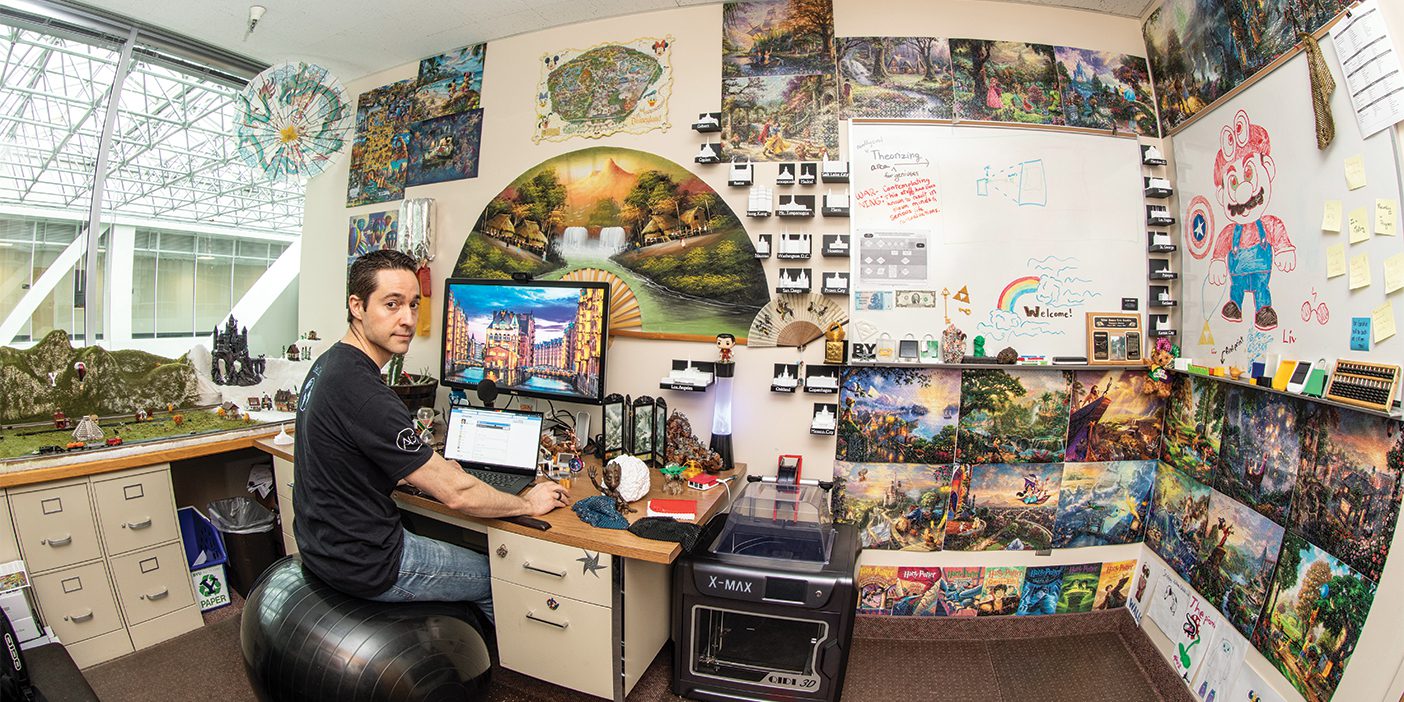 Walk into James E. Gaskin's (BS '08, MISM '08) Tanner Building office, and you may be at a loss for words. Don't worry—he's got one for you: awe. From the information-systems (IS) professor's self-made chainmail to his iridescent titanium, he hopes "to create awe and expand what the students see as . . . possible."
Gaskin shares an I-Spy list with students who visit. Here's a short list of items for you to find: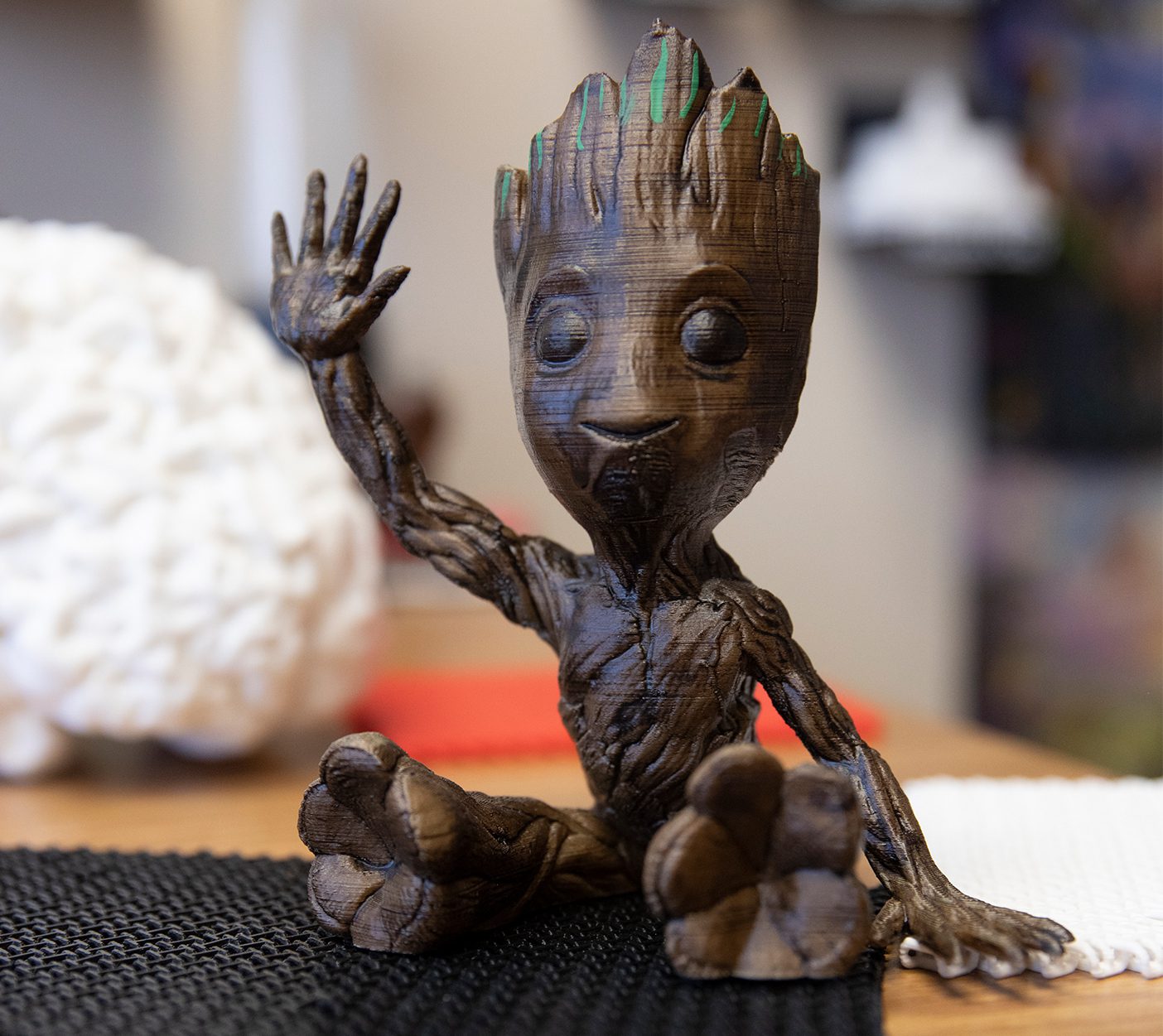 • A 3D-printed Baby Yoda, Groot, and a wallpapering of puzzles—"artifacts" of Gaskin's activities with his four daughters, whom he raises to be curious (his oldest was featured on Oprah at age 2 for her ability to identify more than 100 countries on a map).
• Smart cattle trackers (look like locks), products of Gaskin's IS research with students.
• A diorama that includes Hogwarts (visible here), the Sacred Grove, and a hot air balloon hovering over Y Mountain—reenacting how Gaskin proposed to his wife.
• The San Diego California Temple, one of his 27 detailed temple replicas (each 3D printed at a 1/1,500 scale).
• Bonus points: A 1 trillion Zimbabwean dollar bill from 2009 (now defunct, it was then worth 40 U.S. cents), plate armor, and a plasma column.