---
You've likely heard about BYU's rugby team—the one that has won four national championships in the past decade. You may not have been aware that on the same May day the men's team battled Cal for 2016 national bragging rights, the BYU women's rugby team was also taking the field in a national-championship match—in its first season as an official BYU extramural team.
And even though the newbies fell to women's-rugby powerhouse Penn State, the game capped a meaningful season of firsts: "It's awesome to wear the Y on your chest . . . and represent something bigger than just the club," says team captain Jordan N. Gray (BS '16), who also plays for the U.S. national team.
After 17 years as a BYU club, "we've come a long way," adds head coach Tom Waqa, who has been leading the team for 12 years. "We've had struggles and adversity as a program trying to survive. [But] with BYU behind us, we feel very grateful."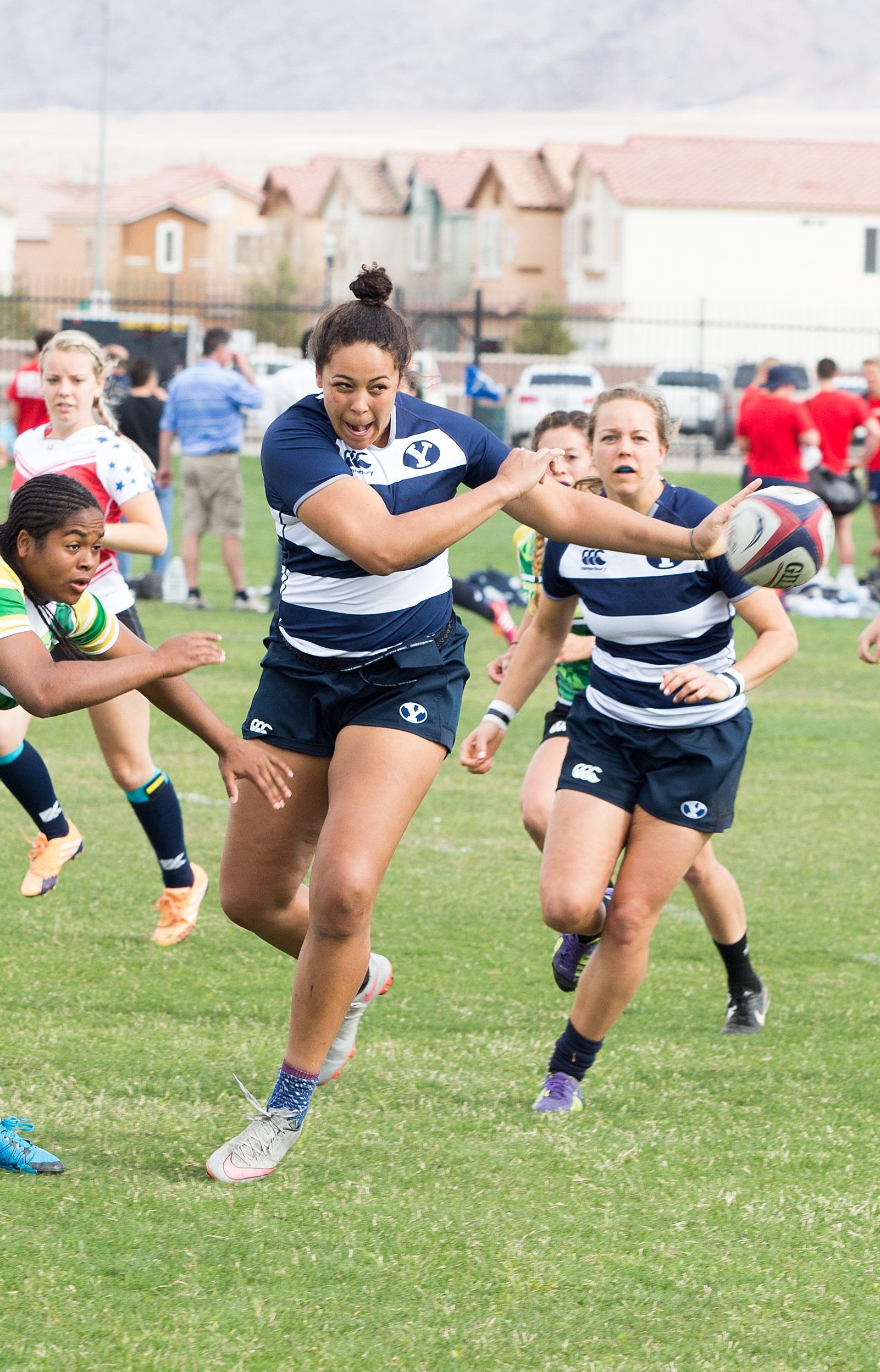 Along with official BYU gear, each of the 40-plus women on BYU's team wore a simple brown cord bracelet around her wrist. The bracelets, which current and former team members have kept on through missions, weddings, and graduations, have become a symbol of camaraderie. "I've had mine on for forever," says team captain Jessie R. Beck (BS '16). "It's a gentle reminder of the team that we support and that we play for."
Off the field, members of the team attend each other's recitals, know each other's families, and encourage each other academically. Team members even organized a special graduation ceremony for seniors who missed April's commencement to play against Central Washington. "They call each other sisters, not teammates," Waqa says.
Adds Beck, "I have never seen such a united group, such a sisterhood, in all of my years playing rugby. And I think you can see that on the field."
And though Penn State's Nittany Lions won the championship, BYU's women, says Gray, played "with heart and with spirit—and for each other."