Painter and printmaker Walter Askin and lithographer Wayne Kimball forged a friendship through their shared tendency toward the artistically ironic.
One look at Wayne Kimball's art and you enter a new dimension. Colorful birds and classical sculptures pair with exotic potted plants and obscure doodads—the art's subject matter is as unexpected as it is thought-provoking. For Kimball, this accumulation of the incongruous is wholly deliberate: he loves "that collision of things that are not expected to be together. You put them together, and it causes some tension."
Reality Reorganized: Walter Askin and Wayne Kimball's Mysterious Discursions—on display at the MOA until Aug. 27th—is a celebration of whimsy, an invitation to see life through a more playful lens. With a range of colorful paintings and prints, it is also a foray into the dying art of lithography, a laborious and complicated form of printmaking that can require drawing for months at a time with grease pencils on hefty slabs of Bavarian limestone.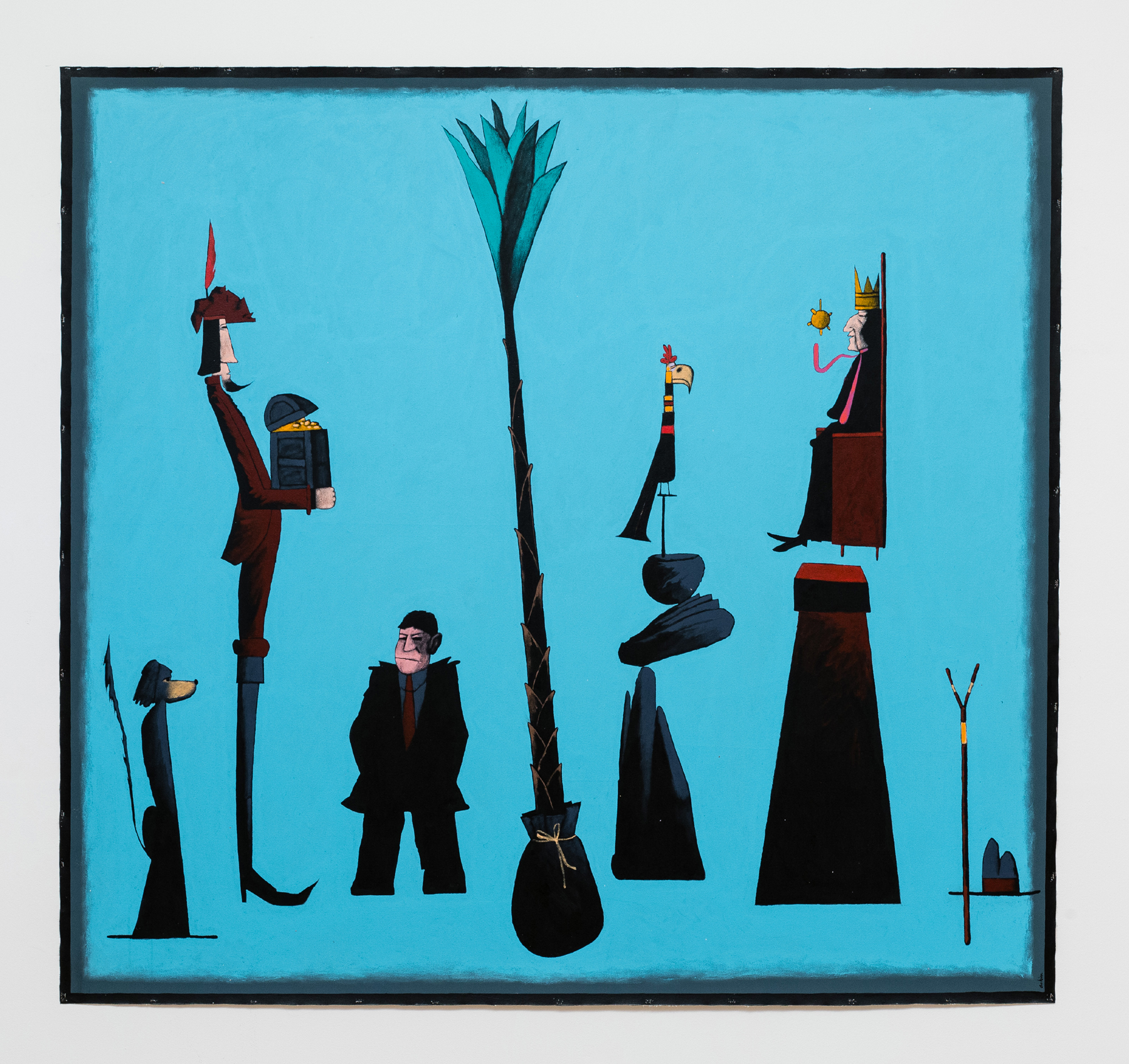 Kimball, a lithographer who taught in BYU's Department of Visual Arts for 25 years, says drawing on stone makes drawing on paper "feel dead." He explains, "There's something about the imperfection of a human-made thing that breathes better to me. . . . When I make a print by hand . . . it's got some blood, sweat, and tears in it."
Askin—a painter and printmaker based in Pasadena, Calif.—and Kimball come together in their penchant for irony. Over the course of various interactions early in Kimball's career, the two developed a long-term friendship substantiated by visits to each other's universities, shared projects, and handwritten correspondence. According to exhibit curator Kenneth J. Hartvigsen, the two artists "have a similar sense of humor, so even when their works aren't in direct reaction to each other, bringing them into one exhibition creates a visual dialogue."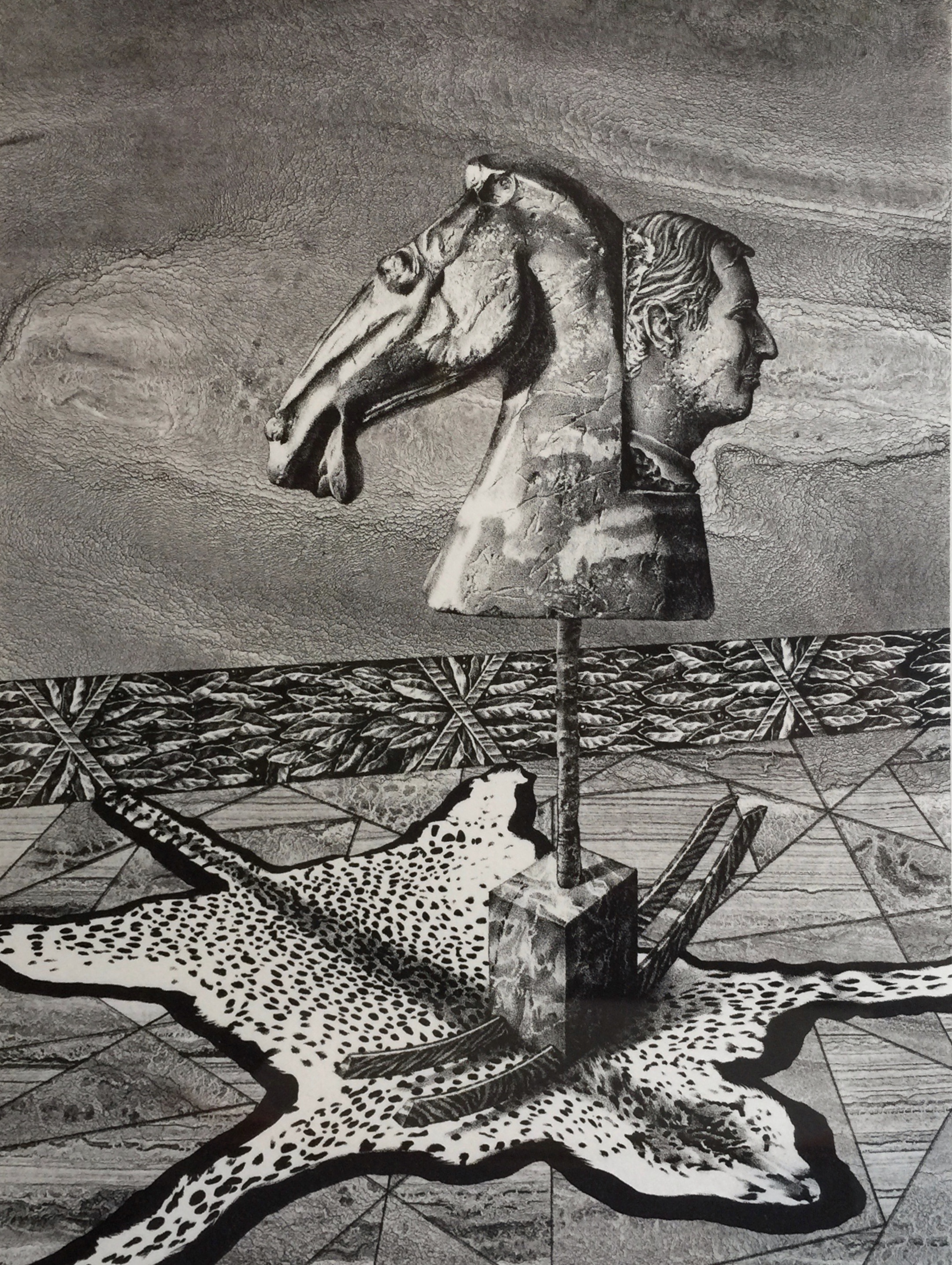 Museum of Art director Mark A. Magleby (BA '89) says the works invite the viewer to unpack the "mysteries embedded in them." The pieces tell stories, he adds, but don't dictate a specific interpretation. "Both [Kimball and Askin] laugh at you if you take them too seriously or try to decode them," he says.
Kimball says he hopes viewers enjoy "the colors, the textures, the forms, the way things are put together." And while contemporary art can sometimes feel intimidating, Hartvigsen notes that "what this exhibition takes most seriously is how wonderfully weird life can be."