---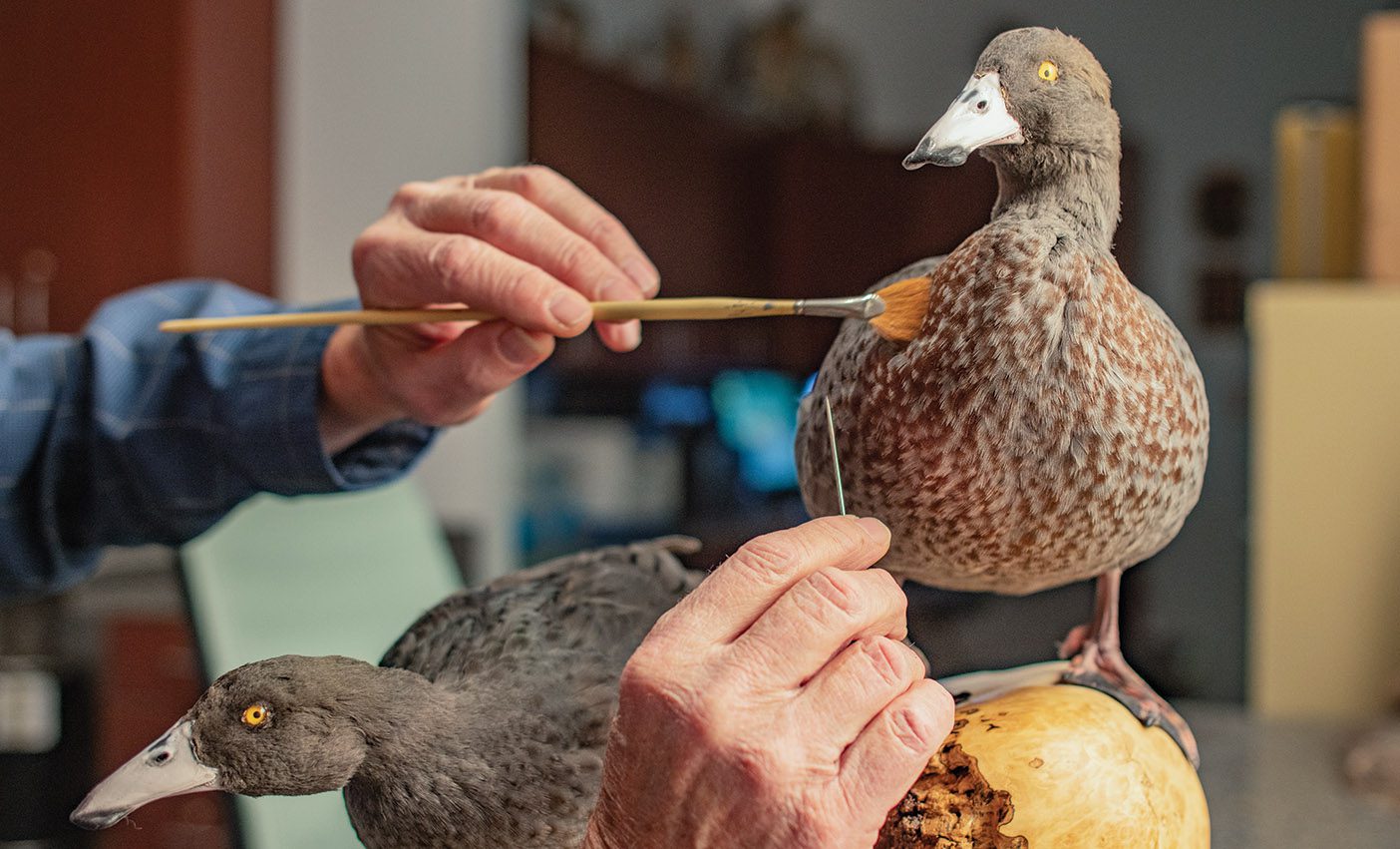 This spring a new species of duck found a home at the Monte L. Bean Life Science Museum.
These blue ducks aren't your average pond dwellers. "They're a native species endemic to New Zealand," says Wesley "Skip" R. Skidmore (BS '78, MS '16), the assistant curator of vertebrates at the Bean Museum.
Blue ducks are considered environmental guardians by the Maori tribes. "They are indicators of a healthy ecosystem, a healthy environment, and pure, unpolluted mountain streams," says Skidmore.
The Bean Museum has one of the most complete taxidermy collections of waterfowl in the world. With the arrival of the blue ducks, the collection is missing only 11 of 165 known species.
When two endangered blue ducks were killed by a car, a New Zealand biologist, who knew of the museum's collection, worked with Skidmore to procure the necessary licenses to bring the ducks to BYU.
The Bean Museum also acquired the ducks with the blessing of Maori leaders, provided the exhibit portray the cultural and spiritual importance of the birds.