Recent Latter-day Saint histories show that hard work prefigures the glory.
Present-Day Saints are enriched by bicentennial, sesquicentennial, and centennial perspectives on great events in Latter-day Saint history. From our lofty armchair viewpoint in the 21st century, we are moved by the glorious and storied events of the 19th century even as we remain nearly oblivious to the great hardships of the souls who lived through them. One recently celebrated sesquicentennial event that is indelibly engraved into our souls is the tragedy that befell the Willie and Martin handcart companies in the late fall of 1856. Two recent books chronicle the ordeals of those Saints and stir and inspire again and again.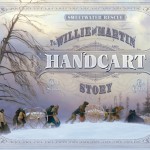 Sweetwater Rescue: The Willie and Martin Handcart Story (Covenant; 136 pp.; $29.95), by Heidi S. Swinton, and the companion television documentary, directed by Lee Groberg and broadcast to a national PBS audience, vividly recount the dramatic November 1856 rescue of nearly 1,000 survivors of the Willie and Martin handcart companies and the Hunt and Hodgett wagon trains trailing behind them. Stricken by sub-zero cold and slowed, then stranded, by early snowstorms in late October, nearly 200 pioneers died of exposure and hunger. Swinton and Groberg set the tragedy in the historical perspective of difficulties being experienced at that time in the valleys of the Wasatch, where drought, crop failure, and a grasshopper infestation had placed the Saints in a condition of semi-starvation. The supplies sent by Brigham Young to the stranded pioneers came out of already-bare pantries. On learning during the October general conference of the plight of an unknown number of Saints still on the plains, President Young issued a dramatic and impassioned call for rescuers: "This is the salvation I am now seeking for," he told the Saints, "to save our brethren that would be apt to perish, or suffer extremely, if we do not send them assistance" (p. 54). In response volunteers stepped forward at the conference, and the women in attendance, recalls Lucy Meserve Smith, "stripped off their petticoats, stockings, and everything they could spare right there in the Tabernacle" (p. 58). Both book and film are vividly illustrated with 80 original paintings by 43 artists.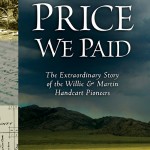 Andrew D. Olsen (BA '83), in The Price We Paid: The Extraordinary Story of the Willie and Martin Handcart Pioneers (Deseret Book; 540 pp.; $25.95), presents "the best book-length narrative about handcart pioneers in nearly half a century," according to William G. Hartley (BA '66), a BYU associate professor of history (book jacket). Olsen, who is manager of the Church's curriculum- editing department, treats the Willie and Martin companies separately (the groups never actually traveled together) and includes numerous stories about the members of each company as well as accounts of their rescuers. He concludes this well-researched and very readable account with a pair of parallel chapters in which he follows the later lives of survivors of both companies.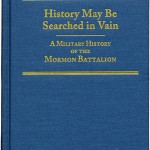 Col. Sherman L. Fleek (BA '82), former chief historian of the National Guard Bureau in Washington, D.C., and current command historian for the U.S. Army in Iraq, has written History May Be Searched in Vain: A Military History of the Mormon Battalion (Arthur H. Clark Co.; 414 pp.; $37.50). A fascinating account of five companies of volunteers who served under regular U.S. Army officers, this book tells of the historic 1,100-mile march from Council Bluffs, Iowa, to San Diego, Calif., in 1846–47. Fleek draws on more than 80 journals, diaries, and memoirs, including the journal of Dr. George B. Sanderson ("Dr. Death"), to set the battalion's march in the larger contexts of the U.S.-Mexican War and the U.S. Army of the West's invasion of Mexico and what would become New Mexico, Arizona, and California.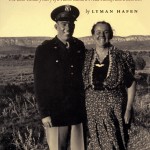 Lyman K. Hafen (BA '79), in Far from Cactus Flat: The 20th Century Story of a Harsh Land, a Proud Family, and a Lost Son (St. George, Utah: Arizona Strip Interpretive Association; 230 pp.; $16.95), tells the story of 2nd Lt. Lincoln Bundy, of Cactus Flat, Ariz. Bundy was a P-51 Mustang fighter pilot who was shot down over France on June 10, 1944, and listed for more than 50 years as missing in action. Not until 1996 did Lt. Bundy's family learn his fate: After parachuting to safety, the wounded Lincoln found his way to a special forces unit of British commandos and fought at their side until most of the unit, Lincoln among them, were captured by the Germans and executed. Hafen, author of nine books about southern Utah and northwestern Arizona and executive director of Zion Natural History Association, weaves Lincoln's story into the family saga of Abraham and Ella Bundy and son James Bundy, Lincoln's father, who in 1917 began homesteading a parcel of land in the harsh Arizona Strip.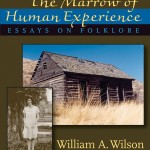 William A. "Bert" Wilson (BA '58), renowned folklorist and professor of English emeritus at both BYU and Utah State University, has spent four decades examining what folklore teaches about the beliefs, culture, and history of ordinary people. In The Marrow of Human Experience: Essays on Folklore (Logan, Utah: Utah State University Press; 328 pp.; $24.95), Jill Terry Rudy (BA '87), BYU assistant professor of English, has collected 17 essays by Bert Wilson about the value of folklore, the role of folklore in defining and sustaining national identity, and Mormon folklore—with essays on Mormon missionary folklore, Mormon joke-lore, and Three Nephite accounts. Wilson, himself a devoted Latter-day Saint, asserts that the practice of Mormon religion by faithful followers living "quiet lives of committed service" lies more nearly at the heart of the Mormon experience than the abundant dramatic stories of the supernatural. Such stories receive much attention from folklorists but create, he concludes, an incomplete picture, making folklore "an uncertain mirror for truth" about the Mormon faith. Wilson's concluding essay, "Personal Narratives: The Family Novel," is, then, an apt culmination to the collection: he considers the family narrative history as a better means of insight into Latter-day Saint religion.


---
In addition to the above works about history, four recent LDS novels merit particular mention: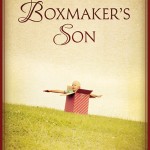 The Boxmaker's Son (Deseret Book; 192 pp.; $16.95), by Donald S. Smurthwaite Jr. (BA '77), is a nostalgic father-and-son novel. This book recaptures the world of the 1950s and '60s as recalled by the narrator, Neal Rogers. His father, Hal, a veteran of World War II and Korea, is denied opportunities to realize his own dreams but succeeds as a boxmaker and excels as a good man. Hal, in an outwardly unexceptional life, achieves true greatness, which "most often comes from small turnings within the soul, in quiet ways, in actions that the world will little note. Greatness is around us, below us. It is not often above us. We need to reach down for greatness, where the small things are at our feet" (p. 97). Smurthwaite writes in a mode congenial to Latter-day Saint readers of his best-selling trilogy, Fine Old High Priests; A Wise, Blue Autumn; and Surprising Marcus.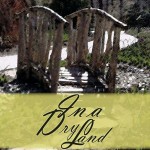 In a Dry Land (PublishAmerica; 236 pp.; $19.95), by Elizabeth Petty Bentley is a good, engrossing, and dark Latter-day Saint novel in which all doubts are not resolved by faith and prayer and not everyone ends up happily-ever-aftering. The story follows the ripples from a determined and faithful mother's desperate promise to God that she will rear her severely mentally disabled second child if He will only let the child live. Family members struggle with personal issues, including faith, yet find in their Mormon faith a faint beacon of hope amidst the encircling gloom.

In Yearbook (Deseret Book; 231 pp.; $14.95), Allyson Braithwaite Condie (BA '01) has written a lively Latter-day Saint–centered story of an academic year at Lakeview High School in Seattle. The novel catches readers up in the hopes and heartaches, insecurities and joys, doubts and maturing testimonies of a cluster of students and teachers. Each is struggling and changing and discovering en route the timeless truths that everyone has something to give, something to learn; that we all need one another and the Lord. This is a good read for teenagers—and for anyone in need of a refreshing pick-me-up.

In Dean Hughes' newest offering, Saboteur: A Novel of Love and War (Deseret Book; 472 pp.; $25.95), the war in Europe sweeps French-fluent Andy Gledhill away from his "promised" girlfriend and his comfortable Mormon life in Delta, Utah, into strange new roles as soldier, paratrooper, spy, and saboteur embedded with resistance forces behind enemy lines. As Andy experiences the terrible throes of guerrilla warfare, his former life grows dim and his spiritual moorings and sense of personal worthiness are shaken, complicating his return home to people and values he once cherished but no longer feels worthy of. This is a page-turner of a book by one of the best Latter-day Saint writers. 


---
Richard H. Cracroft is BYU's Nan Osmond Grass Professor in English emeritus.