---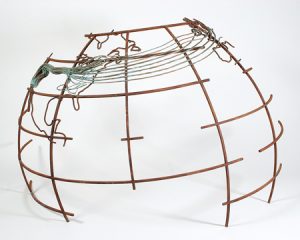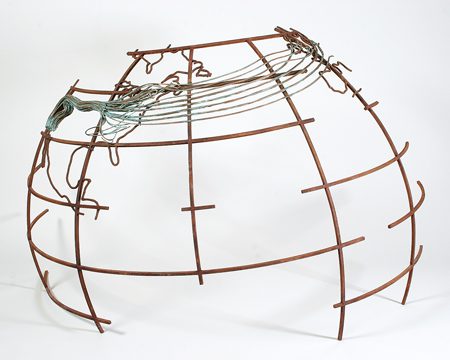 Andrew M. Turley's ('08) artistic renderings of his ancestry are enough to convince almost anyone that the sculptor doubles as a genealogist, though he denies it.
"I don't claim to have done all of the genealogy work," says Turley, who can trace his roots from his Arizona hometown back to Denmark, Switzerland, and the British Isles. "I've just tried to see it in new ways."
Turley's exhibit, Convergence, which was displayed in the Harold B. Lee Library during December and January, represents his lineage in pieces as varied as a 6-foot-wide globe and a pedigree made from charcoal rubbings of five generations of family headstones. The art pays homage to Turley's ancestors and expresses the idea that every person is made up in part of those who came before.