---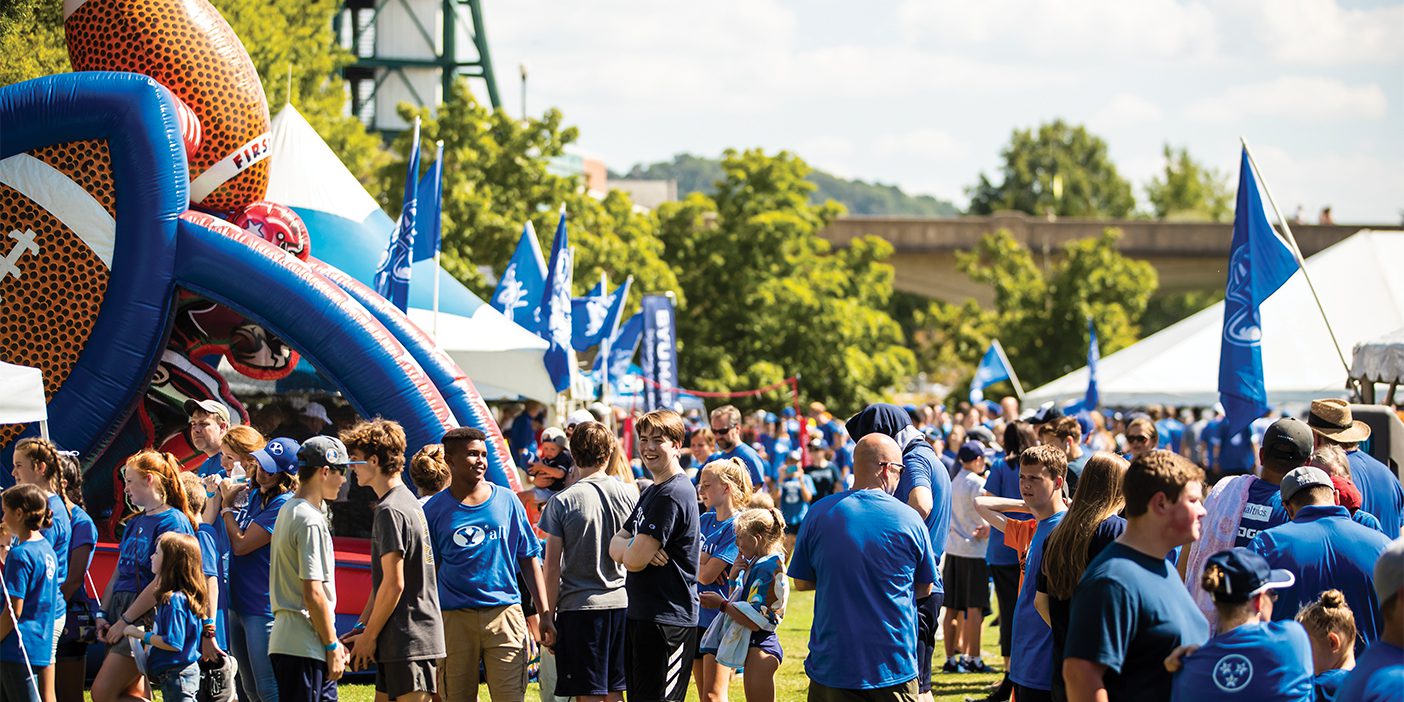 There aren't many surprises at tailgates for big football programs: fans park the truck, play some music, and let the beer and BBQ do their work. But on Sept. 7, the day of the BYU-Tennessee football showdown in Knoxville, BYU's area alumni chapters did the work for a tailgate that was anything but normal. For one, it featured 5,000 teetotaling BYU fans who showed up from all over the South with another 5,000–10,000 BYU faithful to see their Cougars take on the SEC's Volunteers at the 100,000-plus-capacity Neyland Stadium, the world's fifth largest stadium.
But tailgate organizers Erika Stambaugh Bailey (BS '96) and Terri and Charles E. "Gene" Owens ('78) of the BYU Alumni Nashville and Chattanooga Chapters, respectively, together with regional alumni director Seth A. Killingbeck (BA '03), weren't cowed. They planned big, holding the tailgate at the spacious 1982 World's Fair Park, and then bigger still, combining the event with a major service project to benefit the needy of Knoxville. Of course, there was BBQ (brought in from Chattanooga) and great music from BYU-alumni band the National Parks (flown in from Provo), as well as Cosmo and BYU mint brownies. And nary a beer in sight.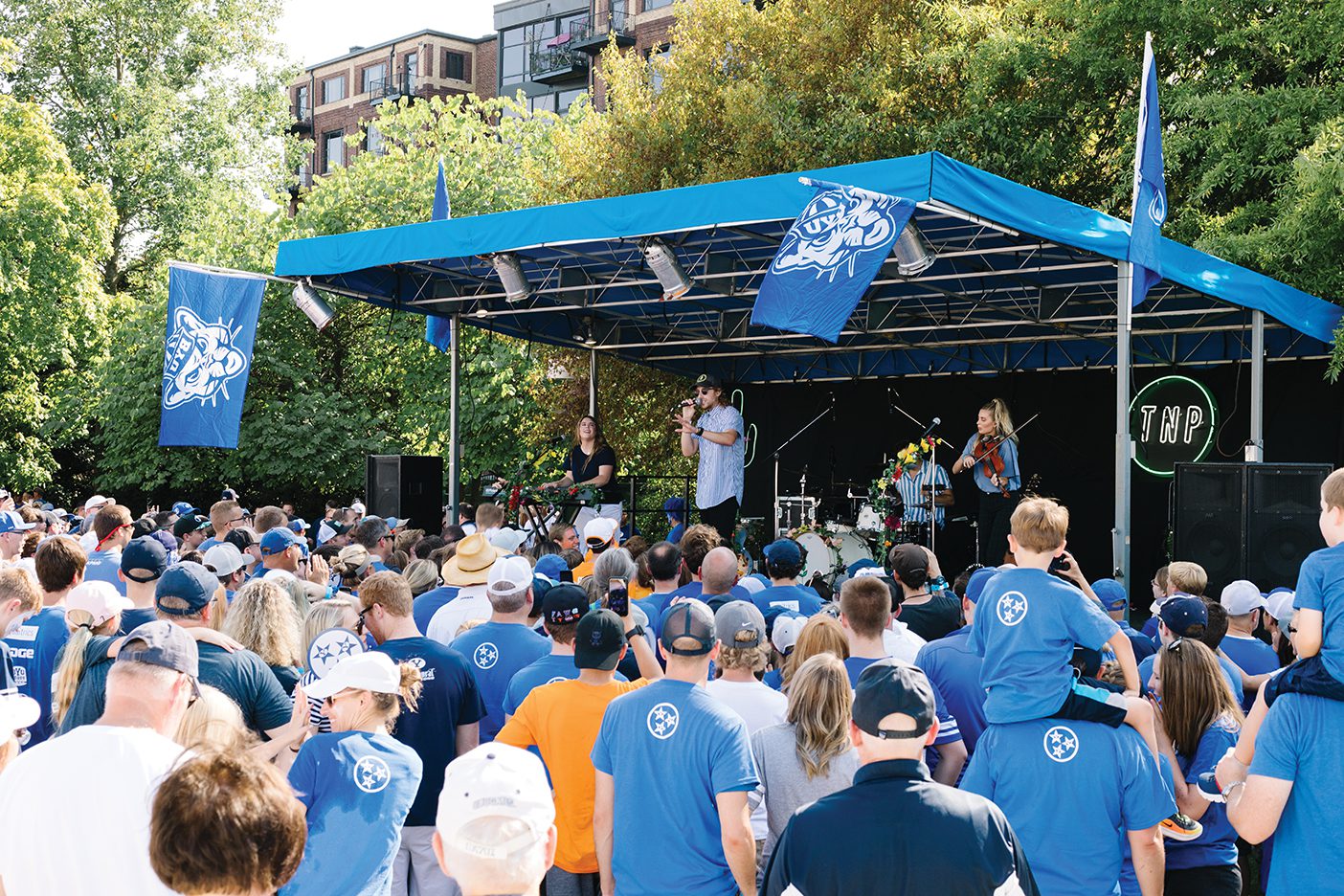 The service project collected canned foods and gently used coats in partnership with Knoxville Area Rescue Ministries. And tailgate proceeds went to fund BYU student scholarships. "We are just trying to make a positive impact in the area and support the Cougars," Killingbeck told local news media.
Alumni organizers created royal-blue T-shirts that used the stretch Y logo to spell, "Y'all." On the back of shirts worn by chapter volunteers, Volunteers was crossed out and replaced with Helpers.
Not only did BYU's football team make headlines with its 29–26 double-overtime win, so did its fans through their goodwill. After the game, as BYU fans waited to greet the team, they cheered local police officers leaving the stadium and thanked them for their service. "As much as I expected some foul comments about cops, nothing ever came. Just cheers, smiles, and gratitude," wrote Captain Jeff Stiles on the Knoxville Police Facebook page. "That's not the treatment that my brothers and sisters get very often these days."