---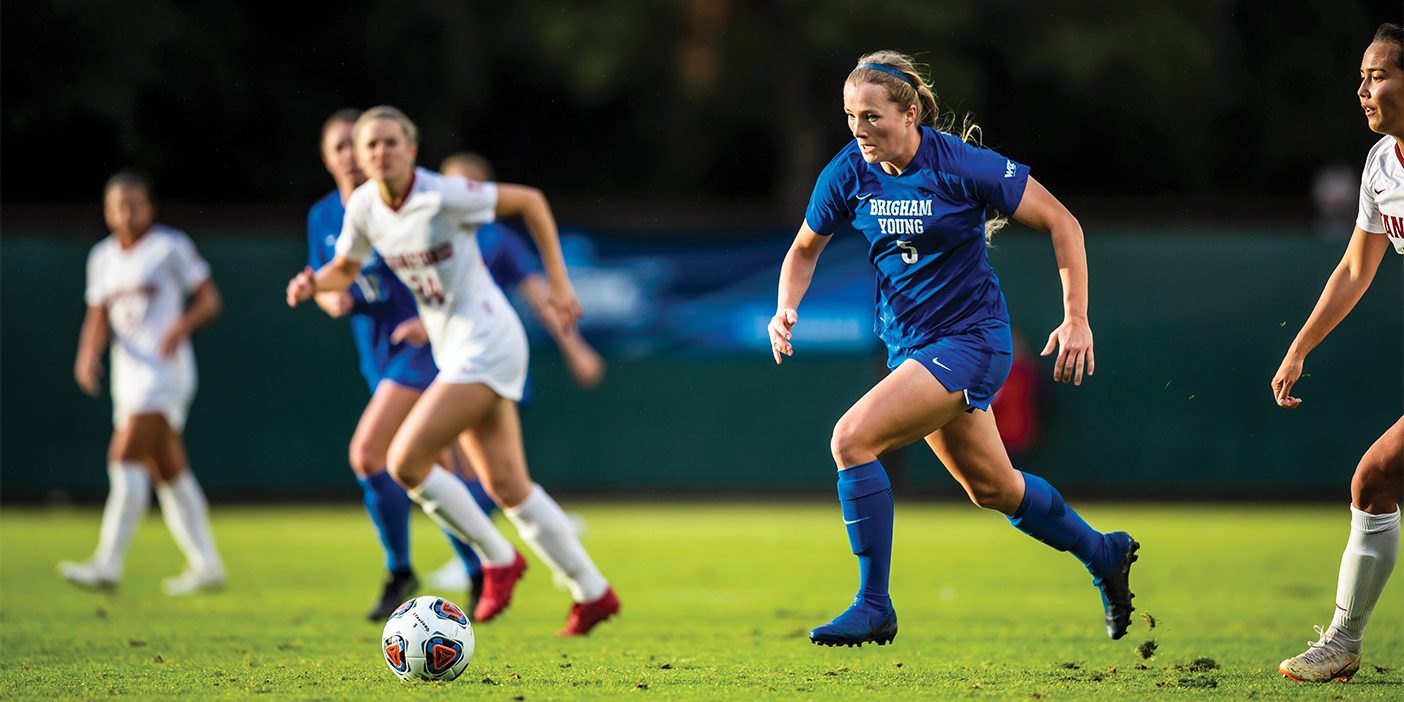 In its most successful run in program history, the BYU women's soccer team went undefeated in season play, entering the NCAA playoffs ranked No. 4 in the country.
Having the No. 2 scoring offense helped.
"We do a great job playing offense," goalkeeper Sabrina Macias Davis ('20) told BYU Sports Nation. "When we're playing offense, we don't have to play defense."
To be fair, Davis came up with 63 saves this season—several the soaring, lateral kind. But this BYU team laid the offense on thick, led by not one but two semifinalists for the coveted MAC Hermann Trophy (the Heisman of soccer): forward Elise C. Flake ('20), with 20 goals this season, and midfielder Mikayla S. Colohan ('21), with 16. It is the first time BYU has had two players up for the award.
After claiming the West Coast Conference (WCC) title, the Cougar offense ripped into the NCAA bracket, outscoring Boise State 5–1, Louisville 4–0, and North Carolina State 3–0, all at home on BYU's South Field—which was nice and loud. "It's always a shock for whoever comes to play us," says Colohan. BYU is, after all, the No. 1 home-attendance soccer team in the country.
From there, bracket fate pitted BYU against No. 1–offense and No. 1–ranked Stanford—which looked every bit the part. BYU fought hard on Cardinal turf but fell 1–5, their first and only loss of the season to the team that won it all.
Both Flake and Colohan won first-team All-America honors; defender Alyssa E. Jefferson ('20) third-team. Coach Jennifer Rockwood (BS '89) was named regional and WCC Coach of the Year, and Colohan won WCC Player of the Year.