---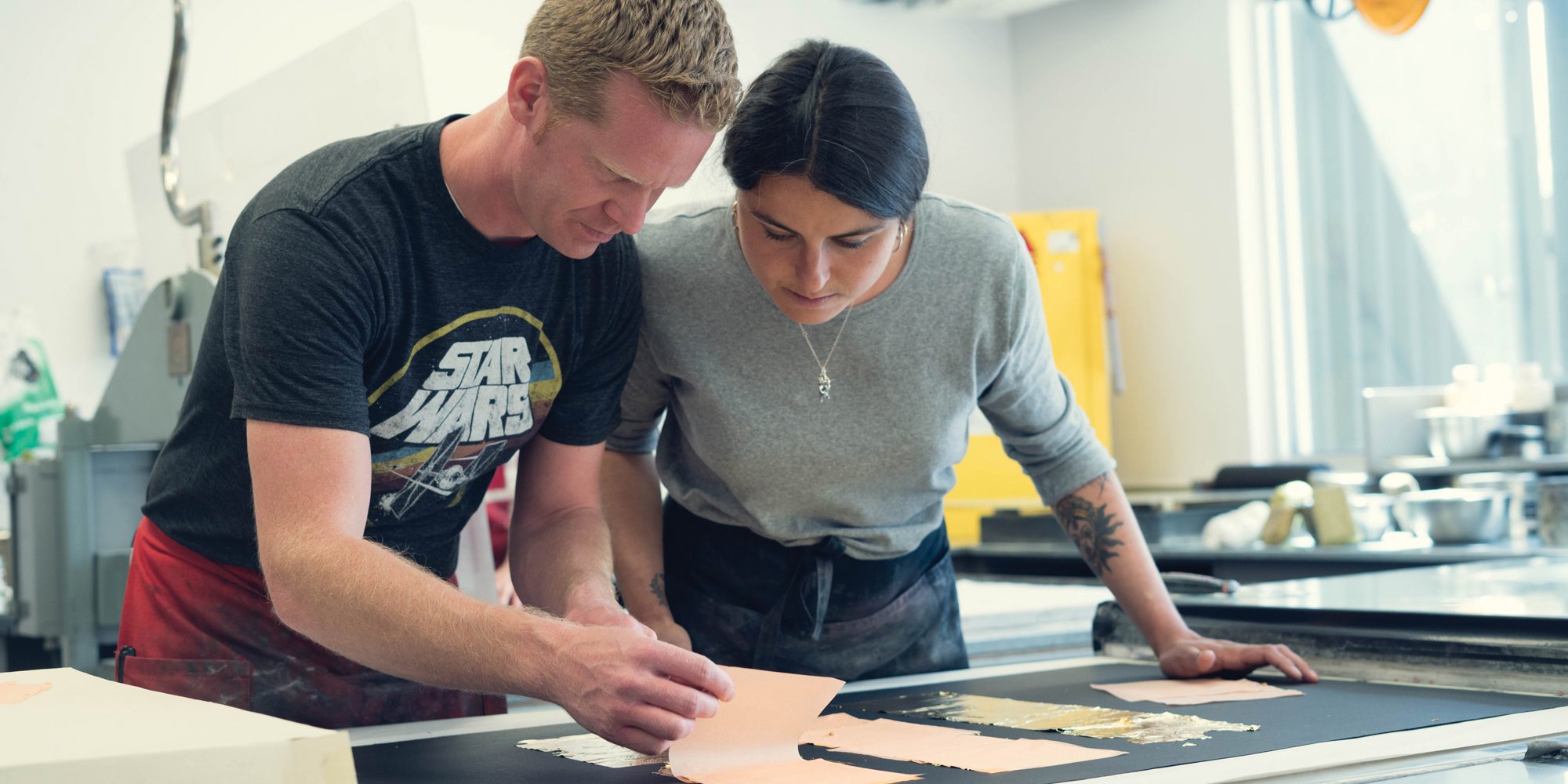 In a BYU art class Brandon J. Gunn (BFA '03) quickly discovered that drawing and painting weren't his forte. But his wife, Nicole Flores Gunn (BFA '01), had enjoyed a lithography class from Wayne Kimball and thought Brandon might like it too. He did—so much that he eventually went on to study at the University of New Mexico's prestigious Tamarind Institute, where he today serves as education director. "I'm half teacher, one quarter artist, and one quarter technician," he says.
Lithography's laborious printmaking process—involving stone, grease, and chemicals—suits Gunn. "Printmaking gives me time to think," he says. "The technical part lets me step away to look at things in a new way. . . and add things that I can't just do by drawing."
Here Gunn shares prints featuring his own and others' artwork (for which he was the collaborating printer and the Tamarind Institute was the publisher).