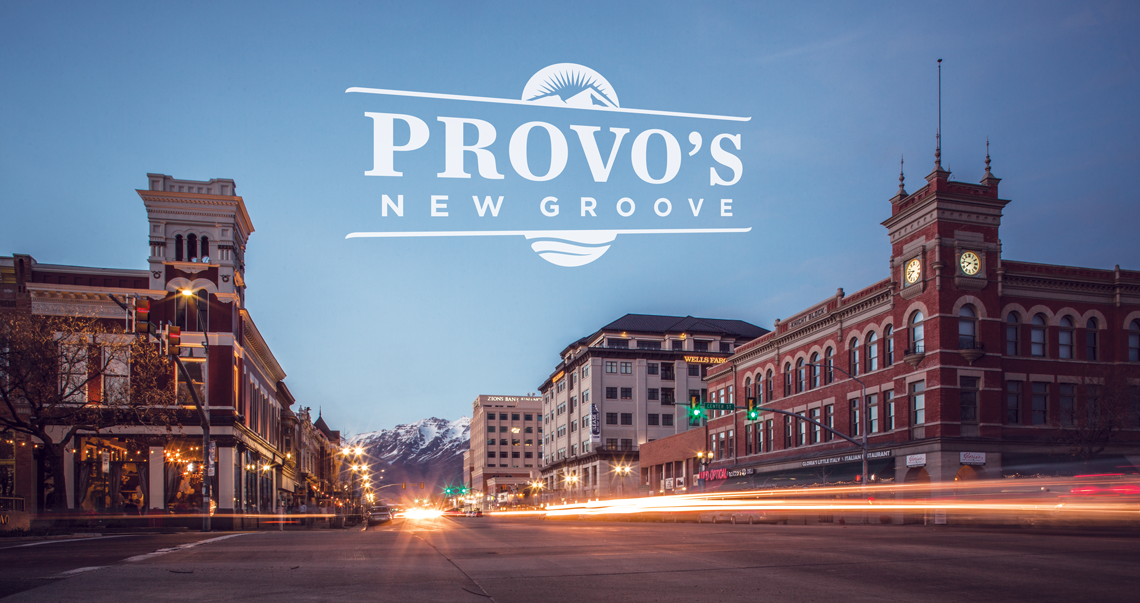 Something is happening in Provo.
You can feel it as darkness falls over the line of concertgoers outside Velour Live Music Gallery on a Saturday night, catch it in the chatter of entrepreneurial dreamers networking on Wednesday mornings at the Startup Building, and taste it in the flavors of more than 50 non-chain restaurants downtown.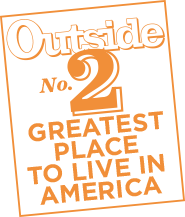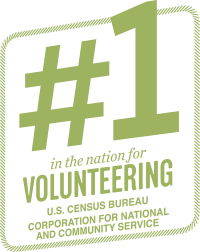 "The best way I've heard it described is a vibe," says Provo mayor John R. Curtis (BS '85).
In typical mayorspeak, he gushes about all things Provo. But Curtis isn't the only one lavishing this city with praise. The love keeps pouring in from Forbes and Outside and Sunset and the Census Bureau. Such sources have recently ranked Provo the no. 1, 2, or 3 city in the nation for business, raising a family, quality of life, well-being, volunteering, growth—the list goes on. A February Time article described Provo this way: "It's like driving through a postcard: jobs are plentiful, business is booming, and everyone is young, happy, and well educated."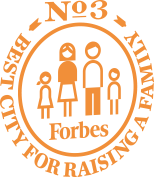 Behind the rankings are tangible evidences of a city coalescing. Eighty-mph commuter rail now links Provo to Salt Lake City and its international airport. Provo's own airport now has commercial-flight service. Center Street has reemerged, with a new, historic temple rising at its focal intersection. And, of course, Provo became the third Google Fiber city. All of this in the last five years.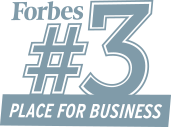 "People ask me all the time, 'You're Provo, how did you get Google Fiber?'" says Curtis. "And I come back to, 'I tell you what, we got our mojo, we got this momentum, there's a swagger in our step, we're good and we know it—and that attracts good things.'"
Big things are happening in Provo. In the pages that follow, discover three scenes that are transforming BYU's hometown.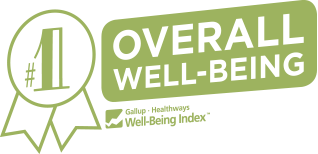 Banding Together
Migrating to BYU from Chicago as a new freshman, Elaine Doty Bradley (BS '07) thought Provo would be "very lame." Now the drummer of the world-touring Neon Trees sings a different tune."We're like the Provo Tourism Board when we're traveling," she says. "We're unabashed and unashamed of our roots."
The Neon Trees have been proudly Provoan while notching seven no. 1 spots on Billboard charts, and they are hardly the only band putting Provo on the map.
Imagine Dragons, initiated while front man Daniel C. Reynolds ('10) attended BYU, has catapulted to international, Grammy-winning, cover-of-Billboard fame. Fictionist, featuring three alums, made headlines in a Rolling Stone contest and recorded with Atlantic Records.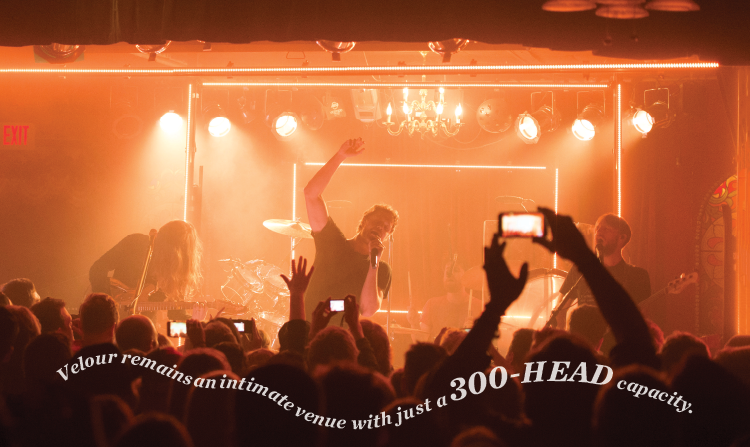 Others, like Joshua James and Isaac Russell, have had major-label offers—while The Moth & the Flame, featuring Cougars Andrew V. Tolman ('08) and Mark Garbett (BA '12), signed and are cutting an album now with Elektra.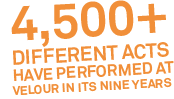 Fold in bands from The New Electric Sound to The Str!ke, musicians from Ryan D. Innes (BM '08) to Lindsey Stirling ('13), and Provo is represented—across the spectrum of genres—online, on national television, and on cross-country tour.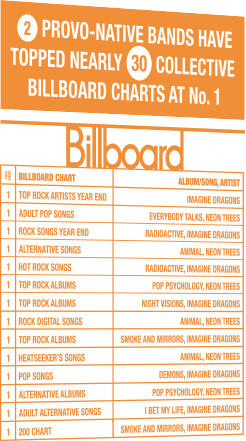 "I'm not sure there's any other small city in the country launching as many national acts as Provo," says Corey Fox, owner of Provo's Velour Live Music Gallery. Pete Ganbarg, executive vice president at Atlantic Records, is no stranger to Provo. "If you're the hometown or home club of multiple platinum acts, you're on the radar," he says. Ganbarg, says Fox, is the latest in a string of L.A. and New York music reps to ask what's in the water here.
It may just be the water—or rather, Provo's teetotaler reputation. Local musicians emphasize that Provo's no-alcohol venues put the music in focus, creating, as the Neon Trees told NPR, an immediate feedback loop for bands. Fox and others also credit the talented young people BYU draws from all over the country and the importance of music in Latter-day Saint culture.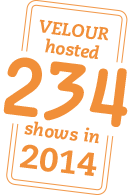 "A lot of people I've met [in Provo] have told me that music is a passion that they've had from an early age," notes Ganbarg. "And it's a small, tight-knit community where everyone helps everyone else."
The nexus of that community, say Provo musicians, music lovers, even the mayor, is Velour.
"Provo needed it," says Fox, who had worn several hats in local music—promoter, band and venue manager—before setting out to open his own stage in 2006. According to Spin magazine, that stage is Utah County's best-kept secret. At Velour, Fox created a "listening room" where he could cultivate an audience and push the talent he saw in Provo to its potential. "He's back there flicking the lights himself," Bradley says of Velour strobe effects. "He cares about the show."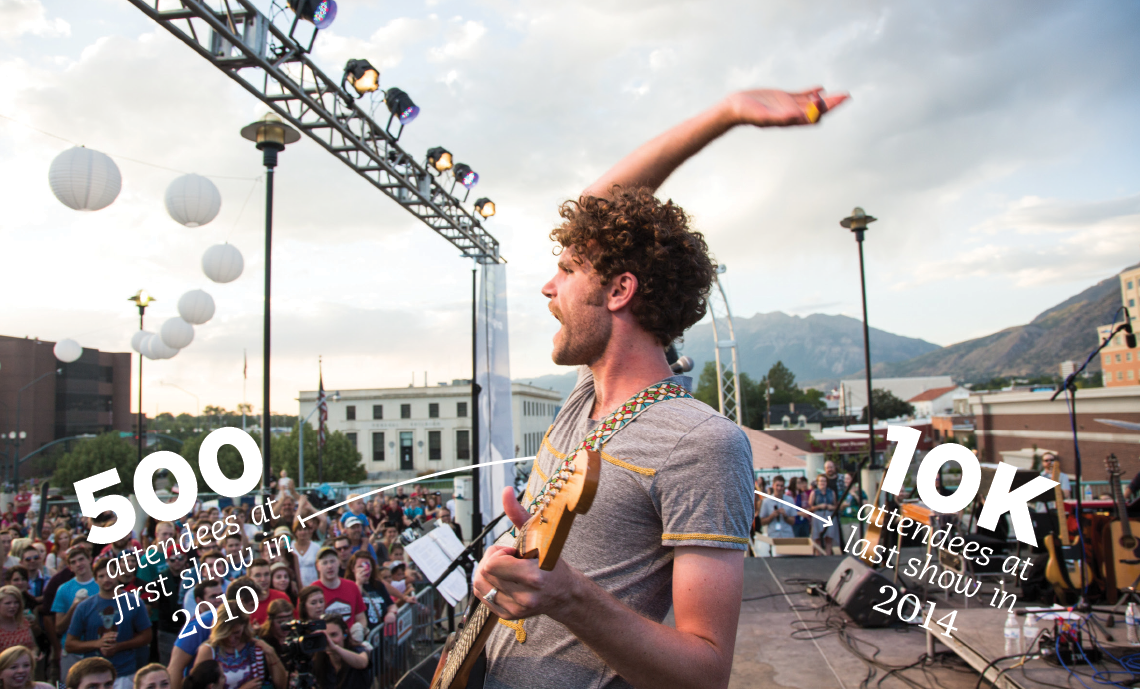 He also mentors budding musicians—even if they're budding at age 50, like Karl R. Cannon (BS '90, JD '93), the lawyer-by-day front man "Karl Strange" of The Love§trange.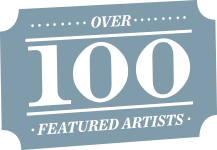 Cannon says Fox treats bands like family—and it's a big one. Against Velour's eclectic-vintage-decor backdrop, every serious Provo band hones its sound. The Neon Trees and Imagine Dragons still remember Fox's birthday, ask him to help produce their music videos, and perform intimate shows at Velour.
Then in 2009 came another catalyzing stage: the Provo Rooftop Concert Series.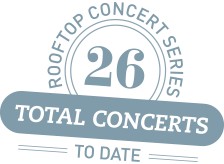 It all started when Mayor Curtis, first year on the job, worked with local blogger Courtney Kendrick on revitalizing downtown. Wielding her 40,000-views-a-day pulpit of a blog to get the word out, Kendrick teamed up with musician Mindy Winkell Gledhill (BM '02), photographer Justin Hackworth, and software engineer Sarah Zackrison Wiley (BS '97) to launch a free concert series on the roof of a downtown Provo parking garage.
Their first event treated 500 people to acoustic music and a sunset-lit Wasatch view. They're now in their sixth season, putting on concerts the first Friday of the month, June through September."The Rooftop Concert Series is a magical thing," says Kendrick. "[It] has changed and revitalized Provo in ways we never thought possible."
For one thing, they no longer fit on the roof. With the Neon Trees headlining, nearly 10,000 showed up to the final concert last season—held at the same time as a BYU home football game. "I felt like we had reached a place where Provo could stand out on its own," says Kendrick, "not just as landing place for BYU.'

Heart of the City
There's a parking problem in downtown Provo, and the mayor couldn't be more tickled about it. "It's harder to find a parking spot at 10 o'clock at night than 10 o'clock in the morning," says Mayor Curtis. "That's really cool."
Achieving that parking problem—and the downtown resurgence it represents—has been his goal since taking office. "The health of downtown is symbolic of the health of our city," says Curtis, and over the last few years, downtown Provo has had new life breathed into it.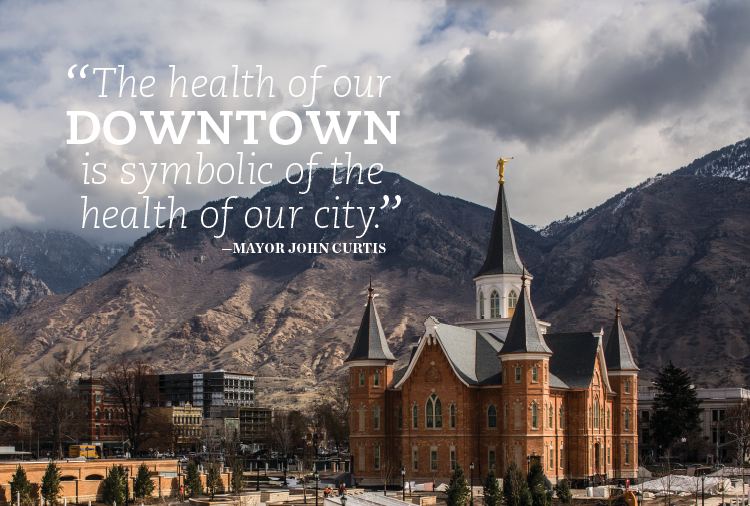 Within a few blocks of Center Street you can catch Provo's next big musical act. You can share the butterscotch pudding at Communal, Utah's reigning Best of State fine-dining restaurant. You can catch national acts at the Covey Center for Fine Arts, cool off in the giant splash pad at the recently renovated Pioneer Park, peruse local art in boutique retail stores, and bite into artisan corn dogs at the food-truck roundup.
More foot traffic is on its way, as the new Provo City Center Temple will open next year in the shell of the historic Provo Tabernacle, gutted by fire in 2010."We had a memorial service for a building," Mayor Curtis recalls. "Now to have it be a temple is more than anybody could have imagined.'
Elder Jeffrey R. Holland (BS '65) of the Quorum of the Twelve Apostles described himself as "downright giddy" at the groundbreaking, calling it a "tribute to you that the Brethren would approve another temple here."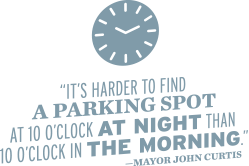 That tribute benefits Provo City in numerous ways—spiritual, historical, and economic. First, Provo gets its landmark back, the exterior restored to its 1898 glory—"a tangible connection to Provo's pioneer past," says Emily Utt, curator of historic sites for the Church. The temple also adds green space. "People are going to want to live by this building," says Curtis. But more than that, he says, "People will come from far and wide to see this building. . . . This will supercharge all of the progress we've made downtown."
The temple isn't the only major capital infusion downtown. The neighboring Nu Skin headquarters recently tacked on the $100 million Innovation Center, with a grand lobby pedestrians can wander and a 50-foot LED wall that screens March Madness. One block further west is another big new building, the $42 million Utah Valley Convention Center, bonded by the city to host big events and spending attendees.
Five years ago, nearly 20 percent of downtown storefront property was vacant. Now it's under 10 percent, as barber shops, hip clothing retailers, and quirky antique dealers add to the scene.And then there's the food—53 independently owned restaurants downtown make up a gastronomic district. There's Sri Lankan, Indian, Italian, Mexican, Brazilian, Peruvian, El Salvadorian . . . diners, bakeries, grills, and cafes. "We're doing our part to help overcome that stigma of, 'Ah, it's just green Jell-O and potatoes in Utah County,'" says Colton Soelberg, founder of Communal, the award-winning restaurant championed by foodies for its ever-changing, housemade-everything menu based on what's fresh, local, and shareable—where patrons are encouraged to dine as a group, sharing their meals family style.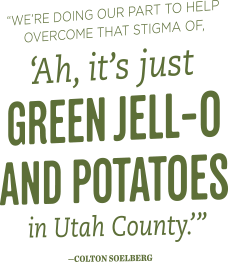 "And when we can't accommodate people here, we direct them over to Black Sheep and Station 22," nearby restaurants Soelberg admires, featuring Native American fare and a giant soda wall of carbonated wonder, respectively.
Rooting them all on is Curtis on his blog, where he shares photos of his meals, haircuts, and zany socks all around Provo, alongside posts on city finances and crime. In January he posted a Downtown Master Plan outlining how Provo, one of the fastest-growing U.S. metros in population rankings, can anticipate the influx ahead. For one, the downtown skyline is about to get taller. Upscale, high-density housing projects, like 63 Center, are in the works. Built into all the urban planning are more parks, pedestrian paths, public transit options, and bicycle-only road lanes.
Having low crime rates, strong job and education sectors, and nation-leading well-being (according to a Gallup/Healthways ranking), Provo leadership is able to channel their attention elsewhere, says Curtis. "We're relooking at the way we look at streets. That is something that is really exciting to me about the future of Provo, that we get the luxury of getting those things right."
Starting up in Provo
Garrett B. Gee ('15) struck a chord when he created and sold thousands of "Made in Provo" T-shirts. Everyone seemed to want one—fellow entrepreneurs, BYU professors, even his investors from Facebook and Google, who had never been to Provo before.
That's because "Made in Provo" is now a thing. Successful startups are spinning out of Provo left and right.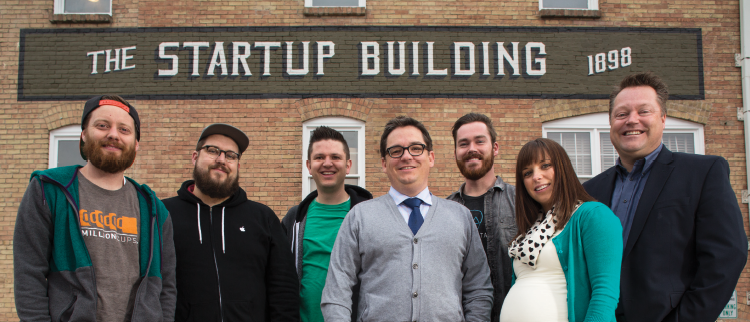 Take, for example, Scan, the QR code–scanning app Gee made as a BYU freshman four years ago. Snapchat acquired Scan last fall—for $54 million. The BYU professor who chided Gee for missing class now manages his finances.
Scan joins other names in Provo startup lore—Omniture, Xactware, MoneyDesktop, Allegiance, and Property Solutions among them (every one started by a BYU alum). Not to mention Vivint, Qualtrics, and Ancestry.com—three Y-alum, Provo-born companies so successful, their location on the same North Provo road has been dubbed "billion-dollar street."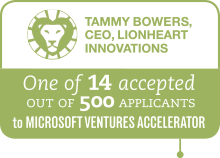 Provo-Orem closed out 2014 with the most venture-capital dollars per deal in the country; San Francisco was no. 2. Topping where-to-start-a-business charts for years, Provo has put forth more than a dozen contestants on ABC's Shark Tank, making shark Barbara Corcoran very familiar with the town. "There must be a secret sauce in Provo that gives entrepreneurs an extra share of creativity and the energy it takes to build a successful business," she says.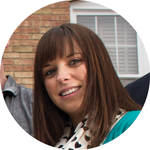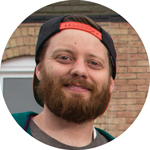 "There's always been the entrepreneurially minded here," says John E. Richards (BS '95), an entrepreneur and investor who returned 13 years ago, at BYU's request, to teach entrepreneurship. "But the entrepreneur fervor is at a crescendo right now."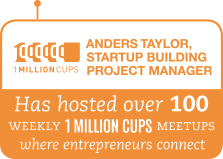 What is making Provo so conducive to startups? Insiders say it's a confluence of educated, highly skilled workers who can be employed for less thanks to Provo's low cost of living—that and an increasing flow of venture capital dollars.
Some 10 years ago, there was one angel-investing group in the entire state, says Richards. "Now there are many, and also an increasing number of seed funds right here in Provo." Founders of companies who have made it also help grease the wheels. "It's almost a given that those who cash out start investing in other entrepreneurs," says Richards, a compounding effect he traces all the way back to the success of Novell and WordPerfect in the '80s. "It's just a spiral that goes up and out and expands," he says—a chain reaction he compares to Hewlett-Packard anchoring the rise of tech in California. "That's how Silicon Valley was born."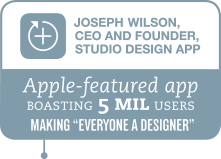 Funny—in January the New Yorker highlighted Provo, calling Utah the next Silicon Valley, with BYU as its Stanford.
One can't overstate the contributions of BYU, with its faculty research and patents and the startup machine that is the Marriott School's Rollins Center for Entrepreneurship.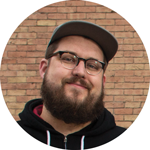 But there are nurturing startup environments in Provo beyond BYU. Take BoomStartup, which TechCrunch named one of the top 15 business accelerators in the nation. It offers mentorship and legal help to budding entrepreneurs for a small stake in their businesses—like a classroom version of Shark Tank.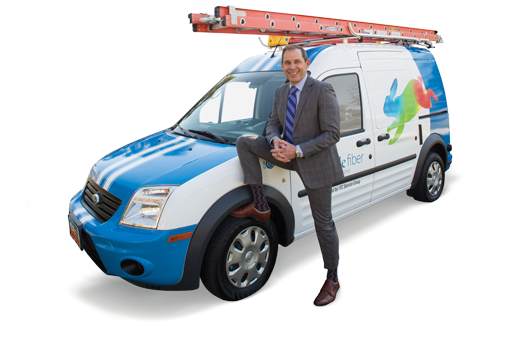 Then there's the aptly, but coincidentally, named Startup Building—Provo's exposed-brick, industrial-chic entrepreneurial epicenter. Here, for $50 a month, small startups and freelancers have been able to rent desk space in the collaborative environment Camp 4, which became a crossroads of computer coders, company founders, graphic designers, marketers, and more. The building also hosts 1 Million Cups, a nationwide movement brought to Provo by economic deputy mayor Dixon L. Holmes (BS '93, MPA '98) just over a year ago. 1 Million Cups brings entrepreneurs together weekly to hear two business ideas presented and to help each other problem solve.
"We wanted to create a cool place where all those collisions could start happening," says Anders H. Taylor ('11), whose family owns the building, formerly the Startup Candy Factory.This sense of camaraderie, of "linking arms with other entrepreneurs," was evident to Cahlan A. Sharp (BA '06, MS '10) in San Francisco, the startup mecca where he previously worked. But when he moved back to Provo to launch DevMountain, a wildly successful computer-coding boot camp, he discovered something Provo's got over Silicon Valley: a different outlook on the family–work life balance. "You can also balance your family, your personal life, live a healthy lifestyle," says Sharp. "Provo has that naturally baked in."