BYU is now home to the best burger in the state.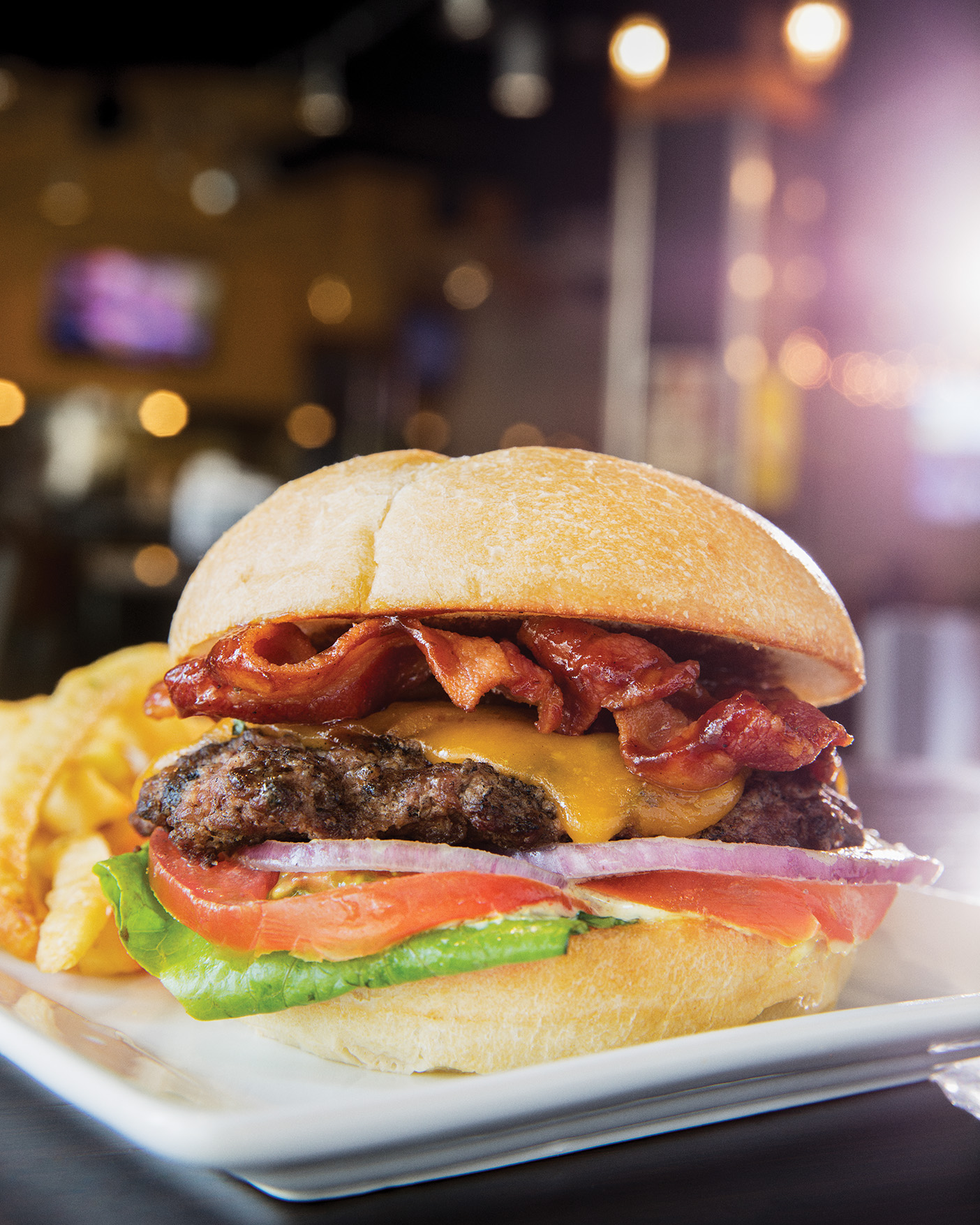 When John Newman, the head chef at BYU's campus restaurant the Wall, got a call from a friend congratulating him for "the big award," Newman had no idea what he was talking about. So he visited the Utah Best of State website and saw the news—the restaurant's signature Wall Burger had won the year's Best Gourmet Burger award.
"We put our heart and soul into every single item that we cook," says Newman. That's especially true for the Wall Burger, Newman's take on a quintessential bacon cheeseburger. With a kick of barbeque sauce and smoky bacon, this burger is full of flavor.
Meet four of its key ingredients:
Tomato:Using tomatoes from its own garden when available, the Wall keeps things local and homegrown. A thick tomato slice gives a punch of color.
Chef's Sauce: With a hint of garlic and a spoonful of mayo, this creamy secret sauce gives a decadent finishing touch.
Bun: Delivered from a local bakery, the toasted Tuscan bun has a light, airy center and buttery crust.
Patty: Grilled to order, the 1/3 lb patty, made from savory cuts of premium beef chuck, is topped with melted cheddar cheese.
Never been to the Wall? Check out the newest eatery on campus in the video below.