---
When Jay T. Jorgensen (BA '94, JD '97) was preparing to introduce his 2-year-old daughter to U.S. Supreme Court chief justice William Rehnquist in 1999, he taught her to say, "Hello, Chief!" However, when the introduction finally came, she went right up to Rehnquist, said, "Hi-o, Cheese!" and punched him in the knee.
"I was obviously mortified," Jorgensen recalls. "[Rehnquist] was greatly amused though. The chief was a grandfather at the time and was always grandfatherly to my two daughters."
Jorgensen is just one of 13 J. Reuben Clark Law School alumni who have clerked at the Supreme Court—a remarkable number considering the school's young age and ranking. The clerks' relationship with the justices taught them as much about handling disagreements and working with others as about the law. "An ethos develops that determines how we ought to interact with each other," explains BYU president Kevin J Worthen (BA '79, JD '82), who clerked for Justice Byron White.
These alumni all have rich memories of working with the justices, who served as mentors, taught them constitutional law, and demonstrated how to respectfully discuss divisive issues. Although battles over the nomination of new justices and the court's decisions highlight the lack of civility in political conversations, behind the curtains of the Supreme Court the clerks experience the friendship, respect, and humanity of the justices.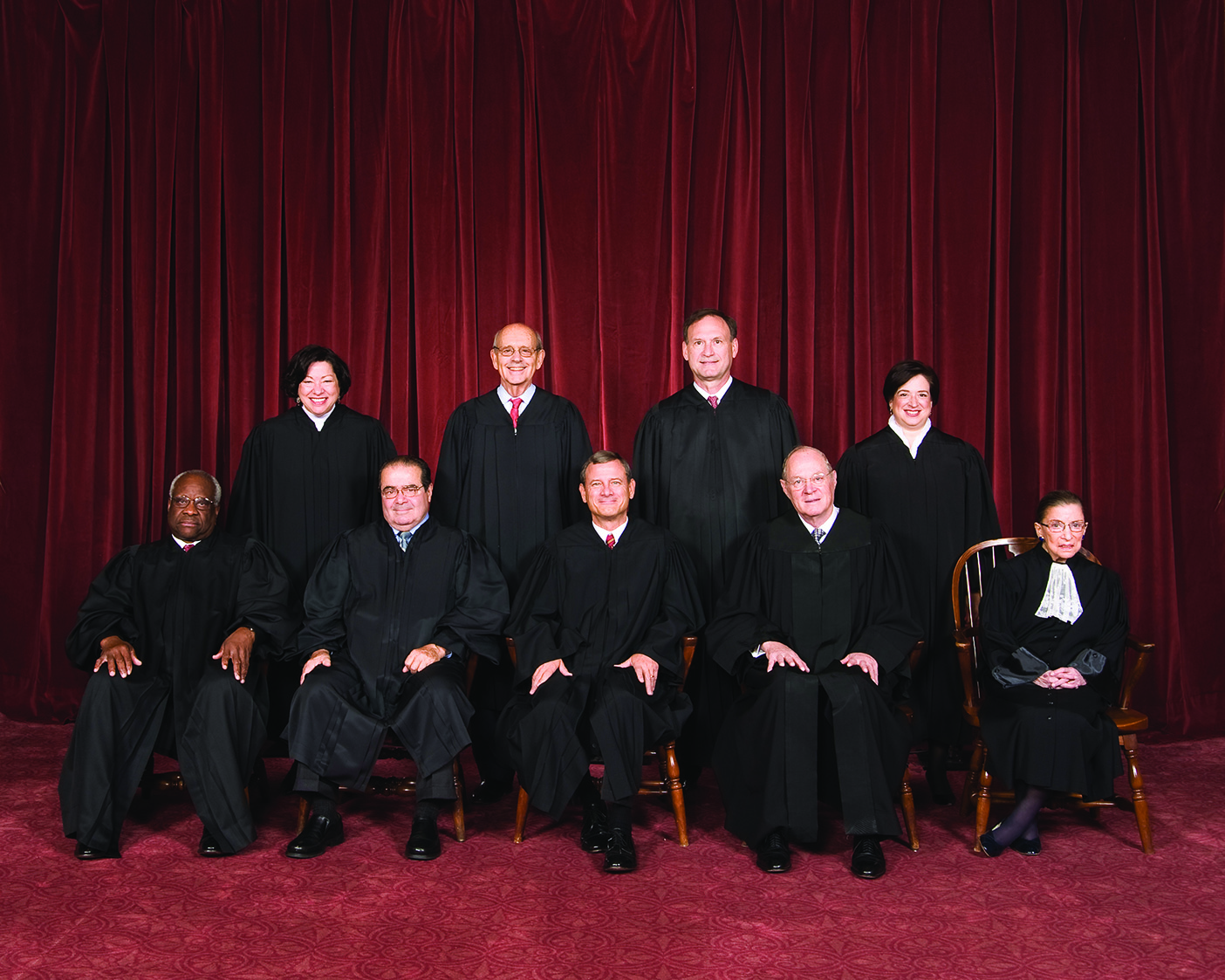 Monte N. Stewart (BA '73, JD '76), who graduated from the law school's first class, was the first Supreme Court clerk from BYU. "The only way someone from an unaccredited, unknown law school in the Great Basin gets a clerkship is through the intervention of heaven," he says. But his work was good enough that the following year, another clerk was hired from BYU. From then, a tradition was established.
Stephen M. Sargent (BS '90, JD '93), who also clerked for Rehnquist, remembers the fun-loving, whimsical side of the chief justice. "He loved tennis, and every Thursday we played doubles," Sargent says. "On the way back to the court one day, I asked him how he decides which people to interview and hire. He said, 'If it was based on smarts, none of you would have been hired!' and laughed."
There were many tense nights for Michael W. Mosman (JD '84), now chief judge of the Federal District of Oregon, because emergency requests for stays in executions would come late. Justice Lewis Powell would have to make a decision by 11:30 p.m. to stop an execution scheduled at midnight.
One night in particular, Mosman remembers his wife was home with their three children and not feeling well. Powell offered to hire a home nurse to take care of Mosman's family during the late night. "Little touches like that let me know that he had my best interest in mind," he recalls.
Robert N. Stander (BS '06, JD '11), a clerk for Justice Clarence Thomas during 2014, credits mentors like Utah Supreme Court justice Thomas R. Lee (BA '88), himself a former Thomas clerk. "Justice Lee was instrumental in teaching me the law and setting me on my path," he says.
Now Stander is part of the "Thomas Clerk Family," a tight group of former clerks. "Justice Thomas had many events for his clerks. He made a lot of effort to spend time with his clerks and get to know them. Justice Thomas is a great man and one of the best role models and bosses I have ever had," says Stander.
Adds Hannah Clayson Smith (JD '01), a clerk from the 2003 term, "Justice Thomas was very generous with his time. He held extended meetings that would start out about cases but then transition to life and his advice about what is important."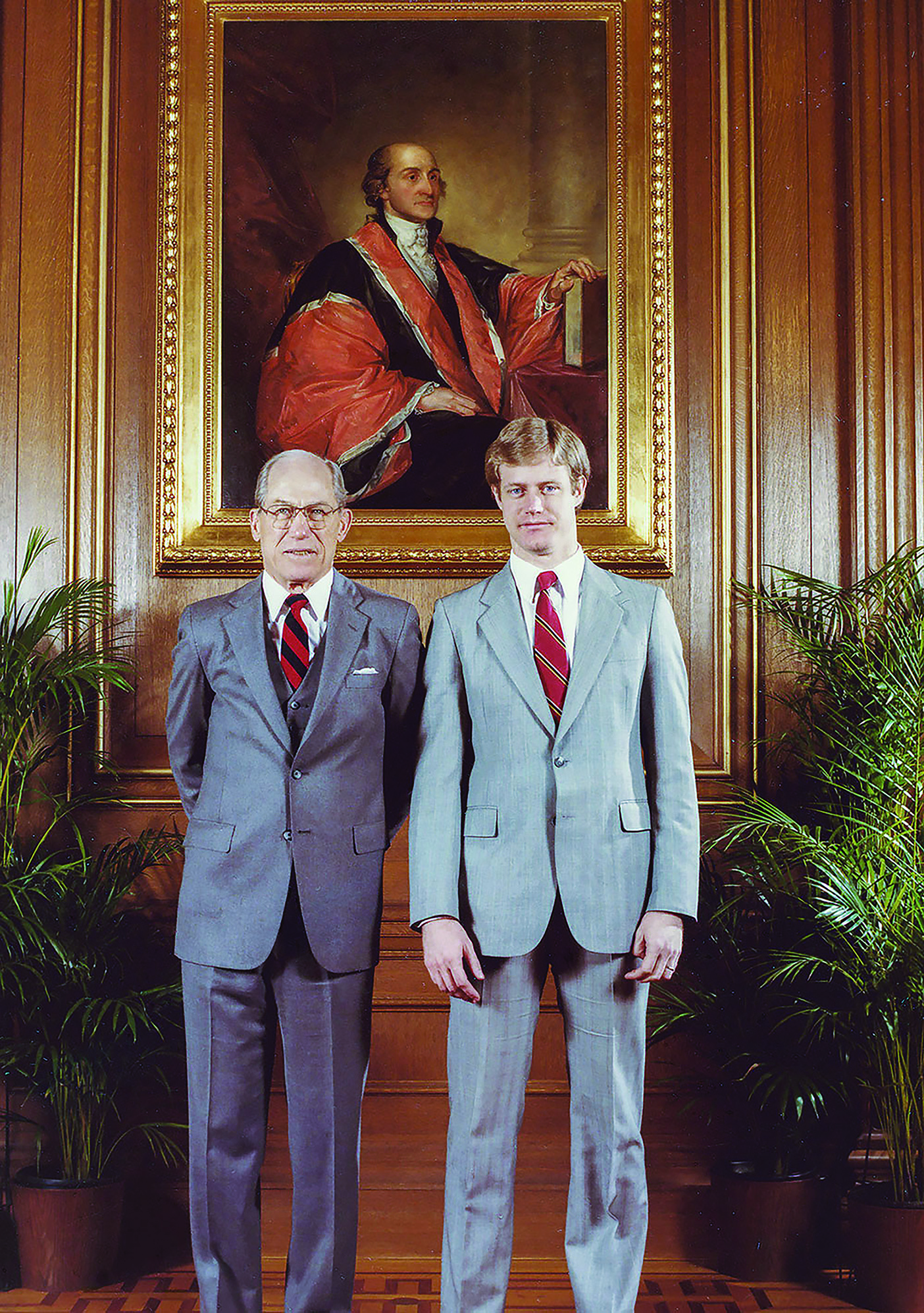 Her clerkship with Thomas was not Smith's only SCOTUS experience. Before that, she had clerked for Judge Samuel Alito on the Third Circuit Court of Appeals with her husband, John M. (JD '01), possibly the first husband-wife duo to clerk together. When Alito joined the court during the 2005 term, he brought Smith with him for a second Supreme Court clerkship.
David H. Moore (BA '92, JD '96), an associate dean and law professor at BYU, also clerked for Alito on the Third Circuit Court of Appeals and on the Supreme Court (in 2007). He learned not only to admire Alito as a judge but also as a person. "As a person, he is incredibly humble and down to earth."
During Alito's confirmation, an "army of clerks," as described by Smith, emerged to stand by him, including Smith and Moore.
"I often did not recognize the person that the media was portraying Justice Alito to be," Moore says. In turn, both Smith and Moore conducted interviews to tell America about the Alito they knew.
"We had success showing people who Justice Alito really was. I really think it made a difference," Smith says. "I don't recall any previous confirmation battle that had such support from former clerks."
There are four main duties of Supreme Court clerks: reading and analyzing all 7,000 to 8,000 writs of certiorari (requests for judicial review), preparing the justice for oral argument, assisting the justice with opinion writing, and responding to emergency motions. The long hours, heavy workload, and careful focus required are tough. "There were a lot of early mornings, late nights, and weekends," says Sargent. "It made the transition into private practice a bit easier in terms of hours, because of the clerkship."
The former clerks call the experience an education in the law beyond what a law school can provide. Mosman's clerkship with Powell introduced him to jurisprudence and political philosophy. "There is a contest of ideas and philosophies about the law that occurs at the Supreme Court. It requires you to think deeply about the nature of law," Mosman says.
These disagreements over interpretation dominate the court's public persona. However, "the justices maintain their relationships even as different cases pass," Moore reveals.
Jorgenson adds, "I watched the chief model disagreeing in situations without being disagreeable. I hope I'm okay at that now, but whether I am or not, I am a whole lot better at it because of my clerkship."
Worthen says he is still deeply impacted by how the justices respected each other despite disagreements. "We can recognize that even though people have different values, different philosophies, all people are still 'beloved spirit sons and daughters of heavenly parents, and, as such, each has a divine nature and destiny,'" Worthen says. "You can accomplish much more if you keep that in mind."