---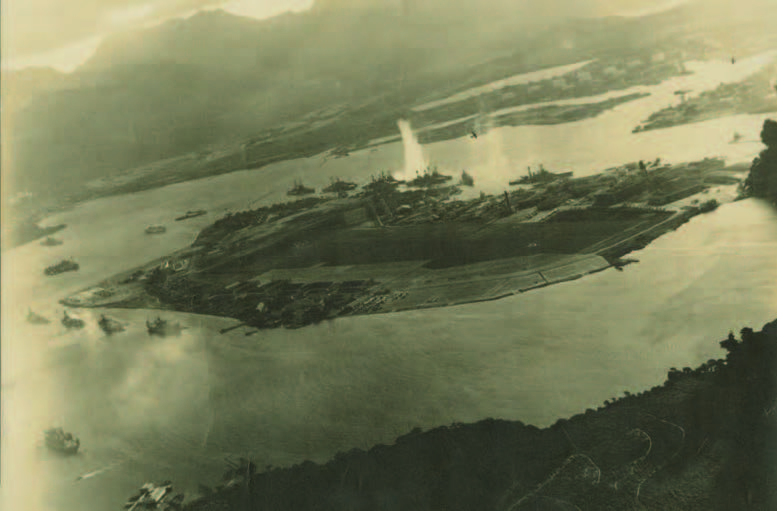 On the east side of Ford Island, a torpedo blasts through the USS Oklahoma, launching a column of water into the sky as Japanese planes wheel overhead. A Japanese airman looks over Pearl Harbor and snaps this chilling aerial photograph—one of six depicting the attack that are stored in the Harold B. Lee Library (HBLL) cold vault. Ray N. Bradford (BS '84) received the photos from an elderly man while serving a mission in Japan.
"When I got home, I put them on a shelf," says Bradford. Thirty years later, while visiting the Pearl Harbor Memorial, he realized people needed to see the photos and donated them to the HBLL.
The library displayed four of the photos in an exhibit commemorating the 70th anniversary of the attack, providing a rare glimpse of the infamous morning.