An alumna entrepreneur uses her pearl jewelry business to provide help for Filipinos in need.
Wendy Champion Bird, '94, has a very full garage. The fact is not extraordinary, considering she has five children and runs a direct-marketing pearl jewelry business from her home. But her garage is not filled with tools or toys or pearls—it's filled with donated humanitarian supplies ready to be shipped to the Philippines.
Gathering and shipping these supplies have consumed Bird's thoughts and energy since she learned of the plight of poverty-stricken Filipino members of the Church of Jesus Christ. Bird, who studied elementary education at BYU from 1986 to 1988 and received a seminary teaching certificate from the Church Educational System institute at the University of Utah in 1999, says teaching is her first love and, if she weren't taking care of her children at home, she would love to be teaching. But although she never imagined she would be involved in the humanitarian work to which she now finds herself devoted, she is certainly not looking back.
"When you realize the ramifications of actually transforming people's lives," she explains, "you can't put a limit on it. It's just amazing."
The story of Bird's international service began more than three years ago, when she decided to start a business selling pearl jewelry. After searching for months for a source of pearls, she found a woman in the Philippines who had quit her job as manager of an architectural firm in hopes of helping women from her Church branch provide food for their families by making pearl jewelry. Inspired by the woman's story and impressed by the quality of her jewelry, Bird decided she had found her pearl provider.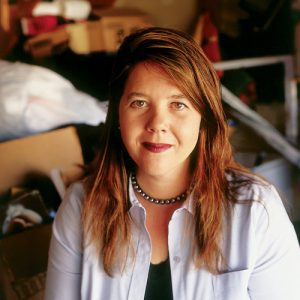 Bird and her new provider, Amara Floreliza, began communicating regularly via e-mail, and as Floreliza would periodically relate stories of financially struggling families in her branch, Bird decided she wanted to help. Floreliza explained that many branch members were reluctant to attend church because they lacked appropriate clothing, and Bird knew where to start.
"I looked in my daughter's closet, which had four dresses on the floor and three hanging on the hangers, and I thought, This is ridiculous. We have so much in America, and we can really make a difference."
In July 2003 she began gathering church clothes from her neighbors and distributors, and in August and September she shipped 17 large boxes of clothing and backpacks. She has now sent 40 large boxes of humanitarian supplies, including clothing, food, emergency materials, and school supplies, and she has 10 more ready to go. The funds for shipping come from her business profits, and she has spent thousands of dollars making sure the supplies she gathers go to those in need.
"It's phenomenal," she says, describing the response she has received from the hundreds of people who have accepted the supplies and who have deemed her their angel. "You can't quit. You're not lining your pockets, you're changing families."
Bird recently hired a woman to work with her 18 jewelry distributors across the country so she could focus on the humanitarian effort of the business. Her future goals include finding a sponsor for shipping the supplies, working with the Live to Learn Foundation to sponsor Filipino children's education, and making a broader impact throughout the Philippines.
"I think it's just going to have a snowball effect from here," she says. "People are very willing and generous, especially if you can come to them and give them a nudge and say, 'Hey, here's a way you can help.'"
Bird says the endeavor has enriched her life. "It's been so empowering. I'm 100 million times busier, but I'm more organized and more involved with my kids and more dedicated and more on time than I ever was. But when you have a purpose and a focus, your life is altered."
Read more www.myprincesspearls.com