---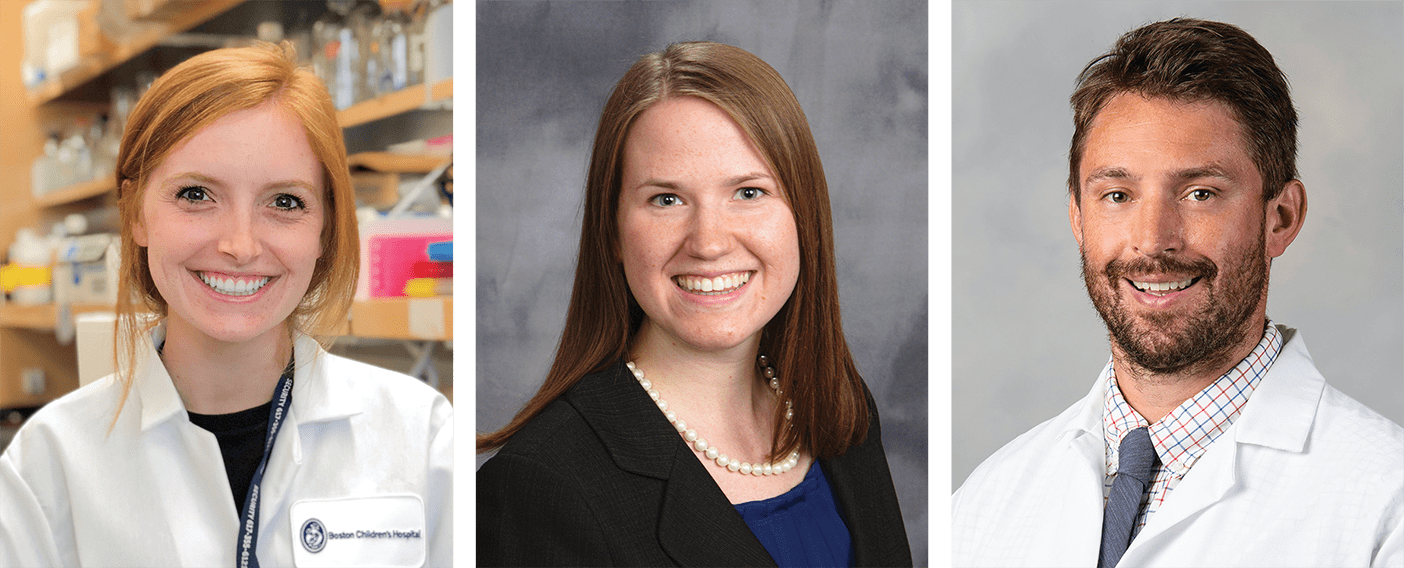 BYU is annually among the top producers of medical-school applicants, with more than 400 each year. Of the top 25 universities for applicants, however, BYU is the only one that is unaffiliated with a medical school. At other schools, students can walk across the street to get indispensable medical-research experience and develop relationships for letters of recommendation. BYU students need to look further.
Stanford surgical resident Joshua D. Jaramillo (BA '09) experienced this challenge as an undergrad. He noticed how well BYU law and business grads networked and were mentored and wished there were an equivalent for students pursuing medicine.
He met fellow BYU grad Britlyn D. Orgill (BS '11) at Harvard, where each was doing a residency, and the two commiserated about the problem. They wanted BYU students to "have just as good a chance of getting into med school as anyone else," Orgill says. "Josh talked about getting BYU students into medical research labs to differentiate them from other candidates. He said, with his boundless energy, 'We've got to make this happen!'"
Inspired, in 2017 Orgill and Jaramillo found four labs at Harvard and one at Stanford willing to take on a BYU student. The labs were impressed with the students, which led to more labs wanting to join. Today, labs across the nation host more than 20 BYU students each summer via the BYU Premed Research Internship Program. Jaramillo and Orgill have worked to secure ongoing funding, with Jaramillo using vacation time four years running to visit and drum up administrative support at BYU. Both doctors meet with and directly mentor BYU premed students.
Recent grad Jacob S. Hogan (BS '20) spent three summers at Massachusetts General Hospital in a lab doing computational neurology—a hot field in medicine. He's published several articles and has more on deck. Last fall he began attending medical school at Washington University in St. Louis. Those internships, he says, "had the single biggest impact on my career."
Caroline J. Stone (BA '20), now a first-year medical student at the University of Utah, says three summers in a lab at Boston Children's Hospital were critical for her preparation to someday study dermatology, where a successful residency application depends on extensive research experience.
Today the program is sponsored by the College of Life Sciences, the Simmons Center for Cancer Research, and BYU Medical Society members and is administered by BYU's Student Development Office. "We have Harvard, Stanford, the Mayo Clinic, and Vanderbilt on board," says program administrator Tyler R. Pedersen (BS '94). "Our goal is to place 50 students each summer." Practicing pathologist Paul Kay serves as the society chair and is one of five advisors.
The program works, says premed student Gerardo Gamino ('22). How else, he says, could a first-generation college student like him end up doing top-tier medical research at Stanford en route to medical school at Stanford? Thanks to BYU grads who want students to have the best possible mentors and research opportunities, he and other future doctors are in good hands.